Why Is Paris Installing Open-Air Urinals? 'Men Are Just Going to Pee in the Streets,' Mayor Says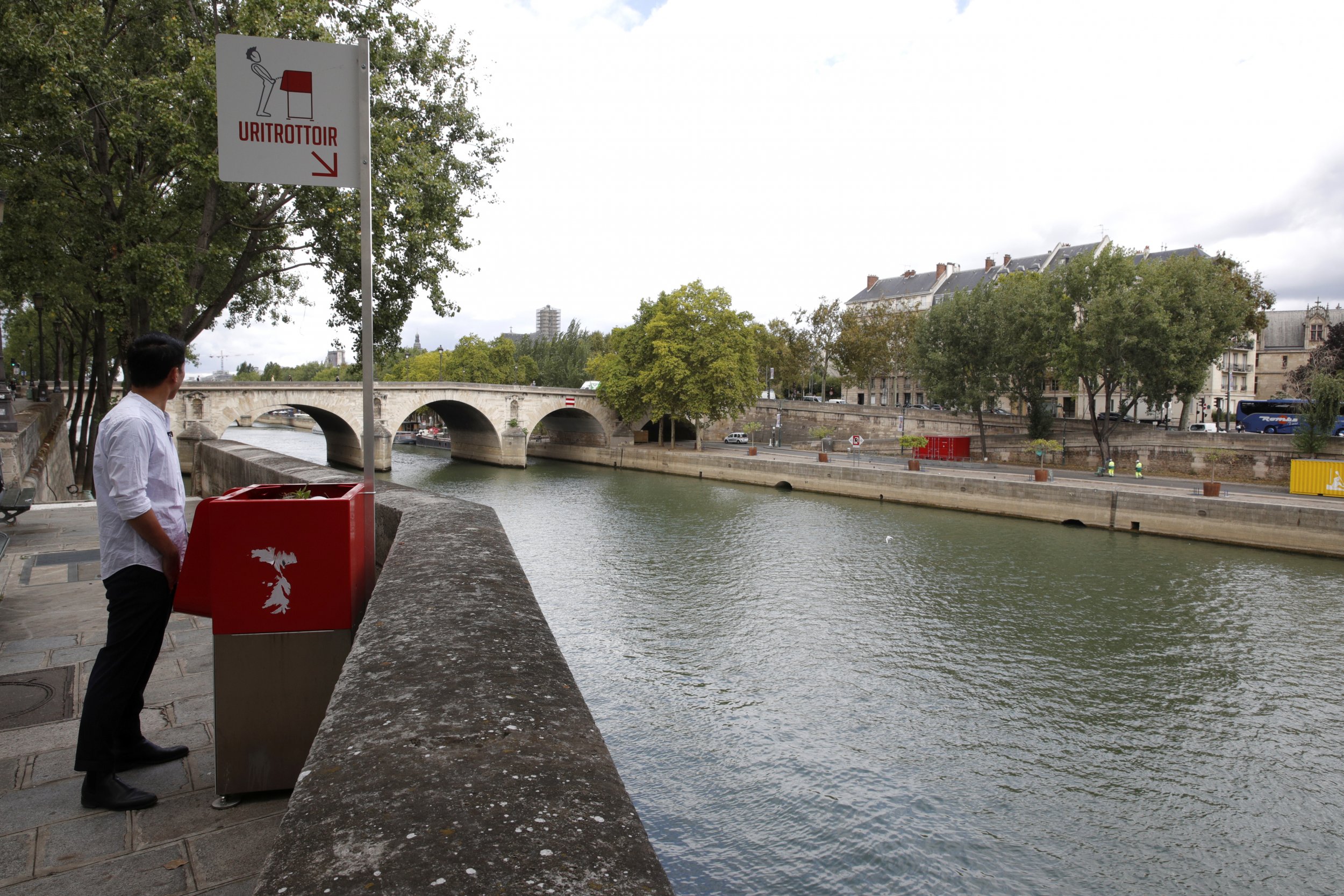 Officials in Paris have installed bright red open-air urinals throughout the city in an effort to combat public urination—and the move has left many citizens angry.
"If we don't do anything, then men are just going to pee in the streets. If it is really bothering people, we will find another location," said Ariel Weil, the mayor of the fourth district of Paris, who insisted that the urinals were a necessary addition, Reuters reported.
The "uritrottiers," which is the combined French word for urinal and pavement, will be filled with straw in order to stop the stench of urine. The straw from the urinals will then be collected and used as compost, according to a statement from the city.
A urinal located near the Notre Dame cathedral and along the Seine River has particularly angered critics. Some residents have already written letters to the town hall objecting to the urinals and are planning to create a petition against the new installations.
"I think installing a urinal in the streets of Paris for those who don't respect their surroundings is a good idea, but in my opinion, this model is not attractive at all, and where it's been set up is not appropriate at all," one man said, according to CNN.
The urinals have received further criticism with some saying that the new installations are sexist.
"They have been installed on a sexist proposition: men cannot control themselves (from the bladder point of view) and so all of society has to adapt. It's absurd, no one needs to urinate in the street," said Gwendoline Coipeault of the French feminist group Femmes Solidaires.
The urinals will help reduce the current amount of chemical fertilizer being used because, according to the statement from city officials, one year of a person's urine holds the amount of nitrogen, phosphorus and potassium needed to fertilize 400 square meters of wheat.
Paris is not the only city in Europe that has established public urinals.
A woman in Amsterdam was told by a judge that she should have used one of the 35 urinals installed throughout the city after being fined for urinating in an alley, sparking planned protests in 2017.
Paris installed three of the public urinals in March followed by a fourth that was set up in late July. Another will soon be established at a fifth location.