Paris Mayor to Sue Fox News Over 'No-Go Zones'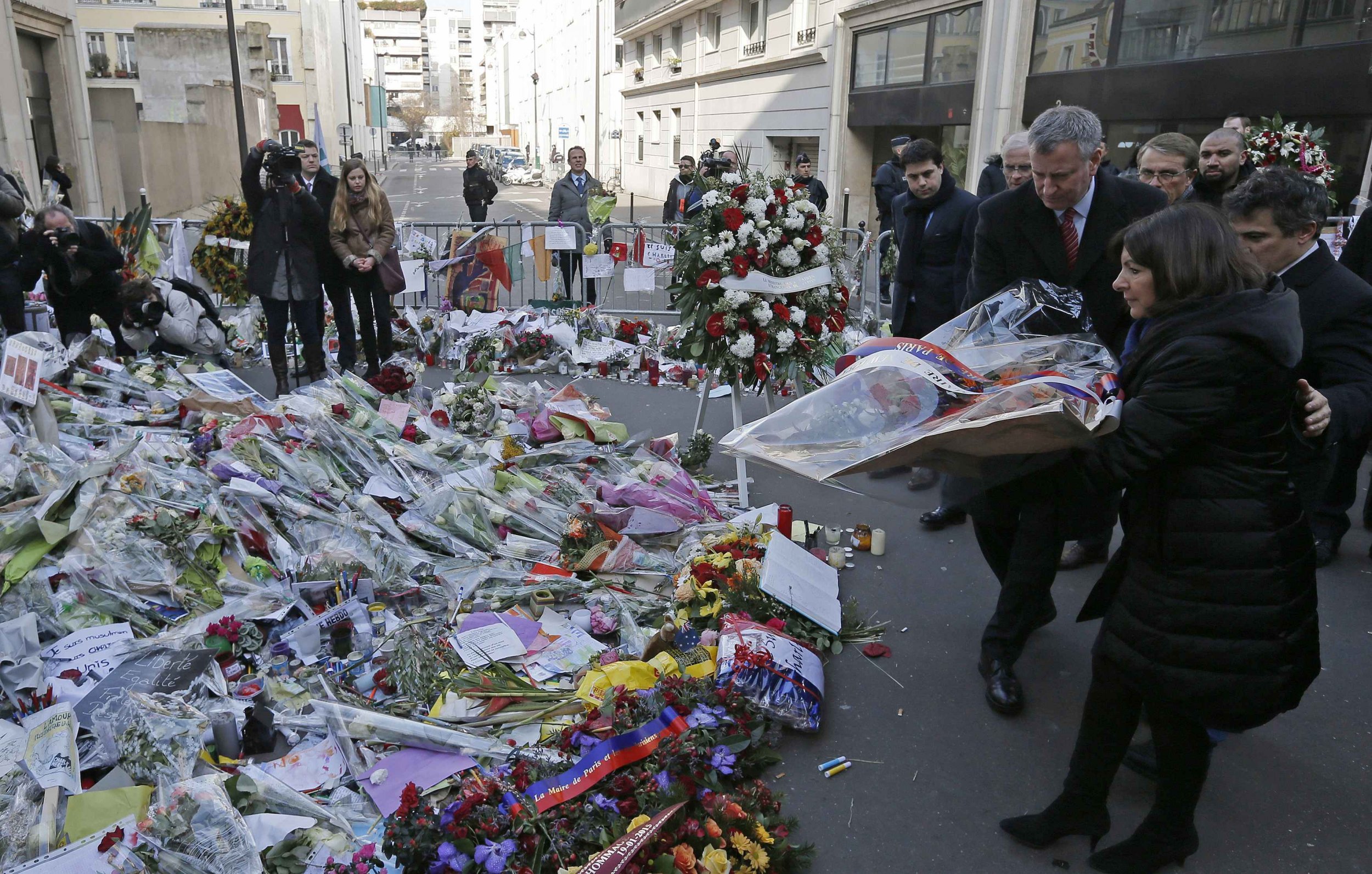 Updated | The mayor of Paris is planning to sue Fox News after the American TV channel incorrectly told viewers there were Muslim "no-go zones" in the city in the days following the massacre earlier this month.
Speaking with CNN's Christiane Amanpour, Mayor Anne Hidalgo said, "The image of Paris has been prejudiced, and the honor of Paris has been prejudiced" by the reports, which incorrectly said there are areas in Paris where non-Muslims are not allowed to enter, Politico reports.
When Amanpour asked Hidalgo which network she planned "to take to court and sue," the mayor said, "Fox News, that's the name."
Steve Emerson, a guest on Jeanine Pirro's Fox News show, also stated that parts of England, including the city of Birmingham, have "no-go zones...where non-Muslims simply don't go in." He has since apologized for his remarks and says he plans to make a donation to Birmingham Children's Hospital.
Fox News anchor Julie Banderas has apologized for remarks made on the network about so-called no-go zones the U.K. and France.
"Over the course of this last week we have made some regrettable errors on air regarding the Muslim population in Europe – particularly with regard to England and France," she said. "To be clear, there is no formal designation of these zones in either country…and no credible information to support the assertion that there are specific areas in these countries that exclude individuals based solely on their religion."
Fox News responded to the proposed lawsuit on Tuesday afternoon.
"We empathize with the citizens of France as they go through a healing process and return to everyday life. However, we find the Mayor's comments regarding a lawsuit misplaced," Michael Clemente, executive vice president of news at Fox News, said in a statement emailed to Newsweek.
Fox's apologies haven't deterred Louisiana's Republican governor, Bobby Jindal, who said some immigrants aim "to colonize Western countries, because setting up your own enclave and demanding recognition of a no-go zone are exactly that," the Guardian reports.
Twenty people were killed in the massacre and its aftermath, including 10 journalists who worked for the satirical magazine Charlie Hebdo, police officers and three gunmen. The magazine printed more than a million copies of last week's issue, up from its usual print run of 60,000.