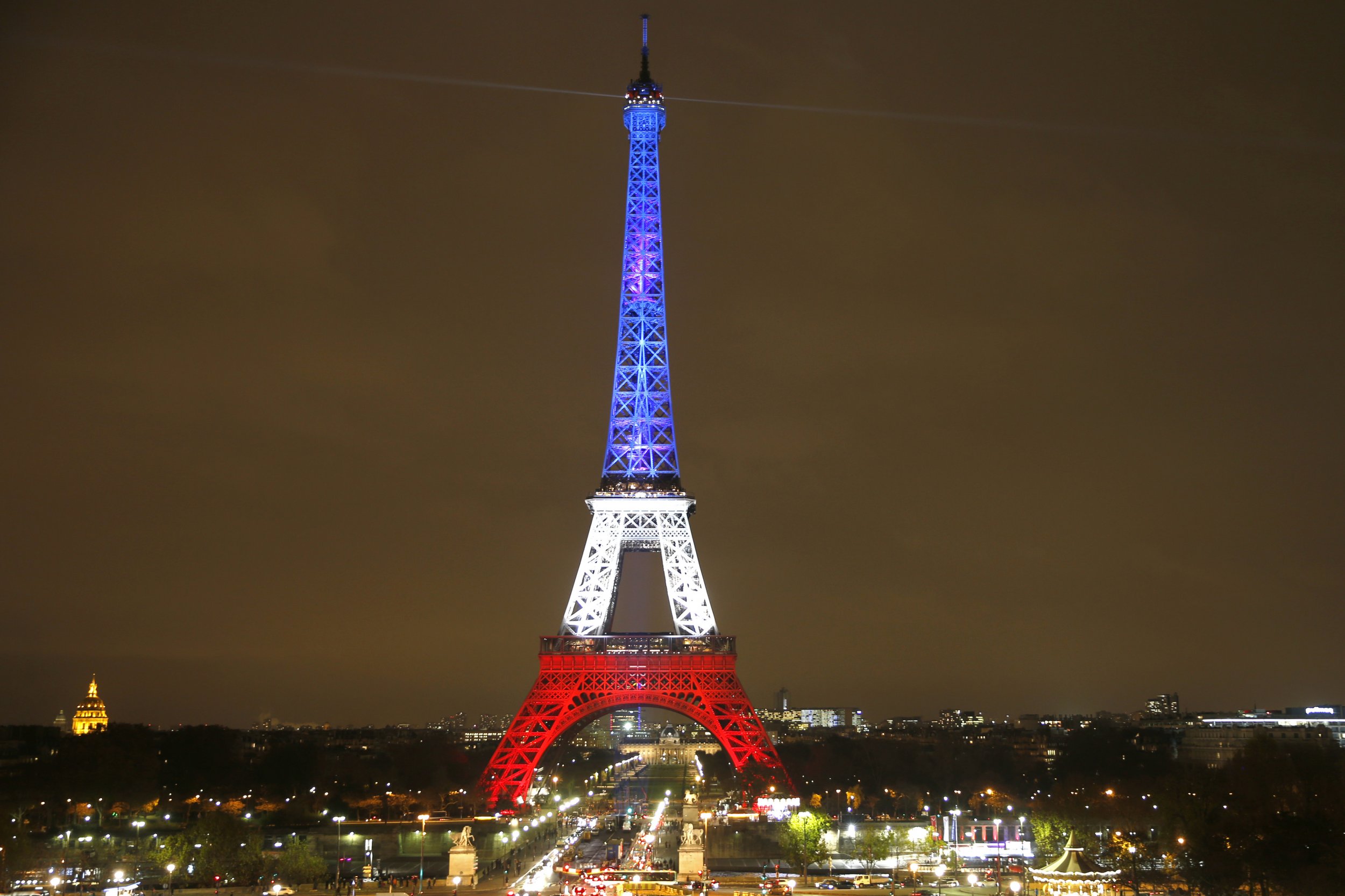 A few days before Saturday's Democratic presidential debate, moderator John Dickerson called rising income inequality the biggest issue in the current election, and he promised to focus his questions on the middle class.
Then Paris happened.
After the attacks that killed at least 129 people in France's capital, it wasn't just the televised debate that changed focus. Although bombings with high casualties had occurred in Beirut and Kenya earlier in the year, the unexpected attack on Western soil, for which ISIS took credit, rekindled the domestic national security discussion. Now, over one-fifth of voters in weekly tracking polls say that security is their top issue for national elections.
According to a recent Morning Consult poll, 30 percent of Republicans, 17 percent of Democrats, and 20 percent of independents consider security their main concern.
Over half of those most concerned with security would favor a Republican candidate over a Democrat in the presidential election, the data show.
On Monday, as over 20 state governors declared that they would seek to block the entry of refugees from Syria into their borders, presidential candidates moved to tailor their messages on national security to take advantage of a seeming wave of paranoia. Ted Cruz introduced a bill in the Senate that would close the U.S. border to Syrians fleeing a five-year civil war, and leaders in the House of Representatives were pressured to follow suit with a bill to "suspend" the federal resettlement program; Ben Carson forwarded a petition to his supporters asking the White House to "say no to Syrian refugees in the U.S."; Marco Rubio declared that the West is involved in a "clash of civilizations" with "radical Islam"; Donald Trump suggested on national television that the U.S. government monitor mosques for signs of terrorist activity; and Jeb Bush told donors at a fundraiser that he expects Trump to decline before the next debate, as voters start to look for a candidate who fits the profile of a commander in chief.
The conventional wisdom of the punditocracy suggests that the attacks will highlight differences in foreign policy experience between the candidates. In effect, they seem to have hypercharged the issue of immigration (or the blocking of it), which has ignited the Republican base this election season and rocketed Donald Trump to the top of the polls—vis-à-vis the issue of refugees.
When it comes to safety and security, perception might well be reality for American voters, who still have not seen an attack on home soil—ruling out the Boston Marathon bombing and several mass shootings—since September 11 (in spite of consistent warnings from counterterrorism and intelligence experts that an attack is inevitable).
It's hard to predict how voters will respond to the idea of increased threats. As Nate Silver writes for FiveThirtyEight, some candidates simply benefit from a "halo effect," whereby voters, "if they like one thing about [a candidate]…tend to think everything else is pretty groovy about them as well."
In the latest poll, 36 percent of voters said that terrorism at home and militant groups like ISIS are the biggest threat to America. But that could change a year from now. In the 2004 general election, at the height of the war on terror and Iraq, fewer than 20 percent of voters reported terrorism as their top priority.
In the aftermath of the Paris attacks it's tempting to put forward an "everything is different now" analysis, but November 2016 is a long way off. At this stage, the narrative that arises from the attacks is the most important thing to watch.
Right now, that narrative appears to be more about refugees and border security than foreign policy.