Save Our Pigeons Campaign Takes Flight After a Paris Mayor Vows to Drive Out Rats of the Sky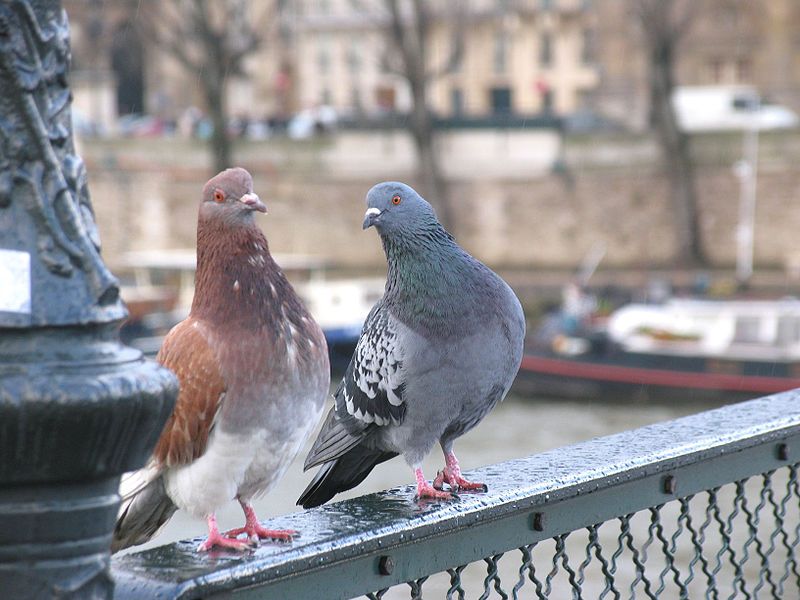 Parisians are flocking to sign a petition calling for the protection of pigeons' rights after the mayor of one of the city's districts said he would release birds of prey to control them.
Rémi Féraud, mayor of the city's 10th Arrondissement, an area in the northeast of the city, has recruited three falcons and two hawks. The birds are being deployed to scare off some of the many resident pigeons from the roofs and window ledges of a social housing complex in his district.
A council official told 20minutes that the method was experimental, and that the raptors would be introduced on a trial basis.
Nonetheless, pigeon-fancying Parisians are not happy. A petition addressed to Paris's main mayor and deputy mayor, Anne Hidalgo and Pénélope Komitès, as well as to Féraud, had garnered almost 20,000 signatures as of press time.
The petition argues: "This intervention will cost taxpayers a lot for a very temporary result." It adds that other protected bird species could be harmed or killed inadvertently.
"The intervention of a falconer will not solve anything in terms of managing the numbers of pigeons," it says, "The hunted pigeons, frightened for a time, will return very quickly after staying in the neighboring district, except of course the few of them who have been killed."
The group that organized the campaign, Pigeon Embassy, wants purpose-built nests for pigeons to be distributed throughout the city, which it says would help to allay problems caused by droppings, allow councils to regulate birth rates and "prove to our children that we are responsible and respectful of all living beings, including simple pigeons with whom we can and must cohabit in good harmony."
The council has said that pigeons cause 150,000 euros' ($176,000) worth of damage to social housing in the area, and estimates the cost of the birds of prey operation at 12,800 euros ($15,000).