Paris Police Continue Hunt for Kim Kardashian Assailants as Karl Lagerfeld Criticizes Reality Star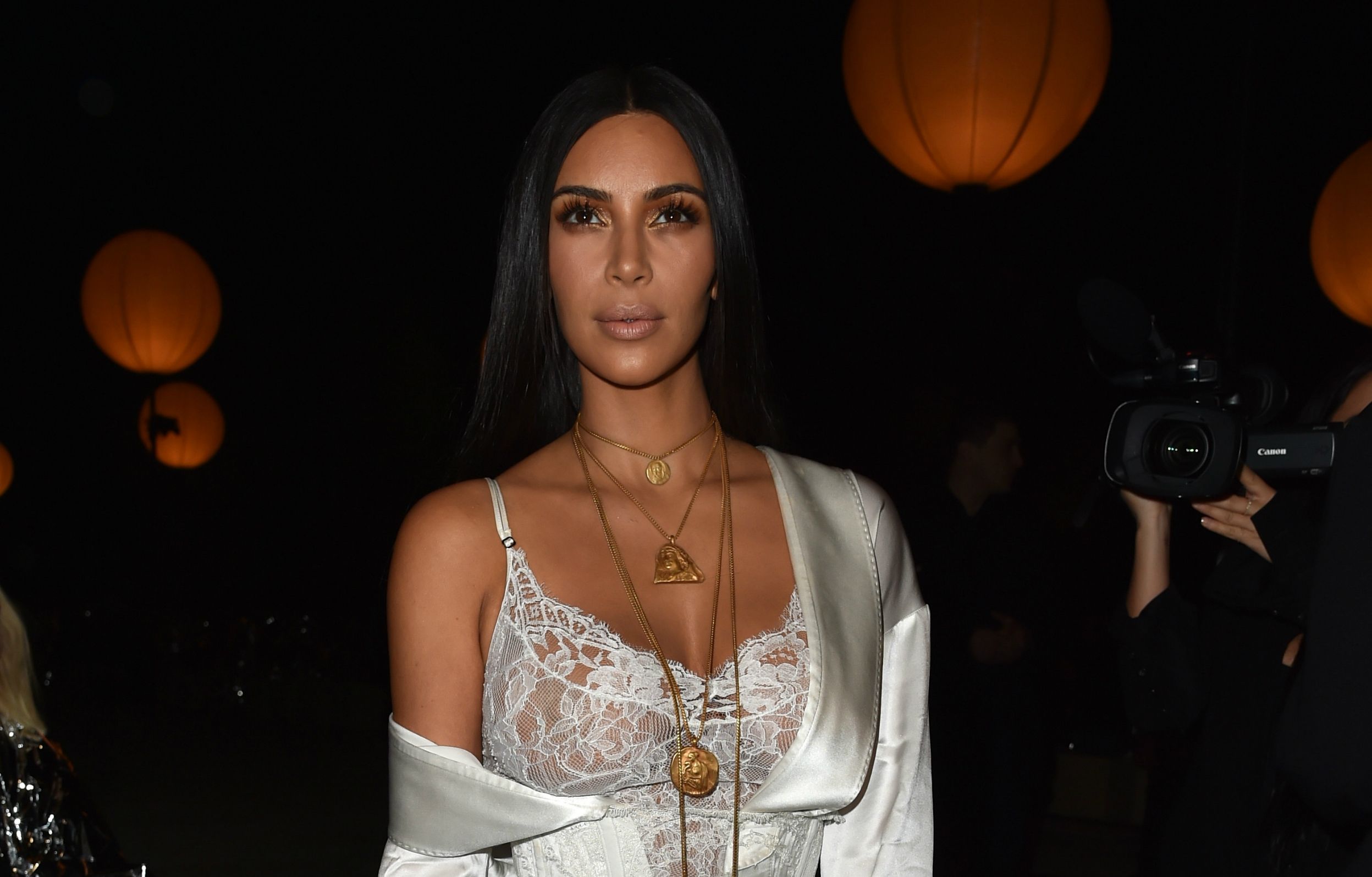 Paris police say they are analyzing security camera footage in a bid to catch five men who broke into Kim Kardashian's luxury apartment and held her at gunpoint in the early hours of Monday morning.
The assailants remain at large, law enforcement officials told the Associated Press Tuesday, but the police force is scouring surveillance cameras to identify the men, who dressed as police officers.
Kardashian was tied up and locked in a bathroom during the raid. The men managed to steal nearly €9 million worth of jewelry, including a ring valued at €4 million.
Police said Kardashian was not alone at the luxury residence as her stylist was also staying with her. The reality television star's children, North, three, and 10-month-old Saint, were in New York with their father, rapper Kanye West.
Interpol, meanwhile, declined to comment on speculation that the perpetrators could be part of the prolific Pink Panthers crime ring. The international criminals have previously robbed wealthy targets of hundreds of millions of dollars worth of jewelry.
Kardashian, who returned to the U.S. Monday afternoon, has not been seen on social media since the attack. Her extended family has also maintained an out-of-character silence on the assault.
The star's step-parent Caitlyn Jenner became the first member of the Kardashian-Jenner clan to comment on the events late Tuesday evening. She wrote on Instagram: "Love my girl! After hearing the full story, I'm so thankful she's okay. It's a reminder for us all to be careful in the uncertainty of this world."
Kardashian had been in town for Paris Fashion Week and was regularly seen in the front row of runway shows.
On Tuesday, fashion supremo Karl Lagerfeld, creative director of fashion house Chanel, criticized Kardashian for flaunting her wealth publicly, putting the onus on her for the attack.
He said Kardashian is "too public, too public—we have to see in what time we live. You cannot display your wealth then be surprised that some people want to share it."
That sentiment was echoed by many other fashion dignitaries who have descended upon Paris for fashion week, with a number exhibiting a similar air of cynicism.
"I think when you are on social media all day, every day, talking [about] or showing what you have, one must take full responsibility for their actions," a U.S. stylist in town for Paris Fashion Week pointedly told Newsweek.
Despite the robbery, insiders tell Newsweek that security at this season's Paris Fashion Week, which concludes Wednesday, has, in fact, been tighter than ever.
One journalist said: "At Chanel, they actually requested and checked identification. The security slowed things down but I did not hear a single person complain and plenty of people said they were happy to see the increased security."