Paris Police Seize 20 Tons of Mini Eiffel Towers in Illegal Souvenirs Crackdown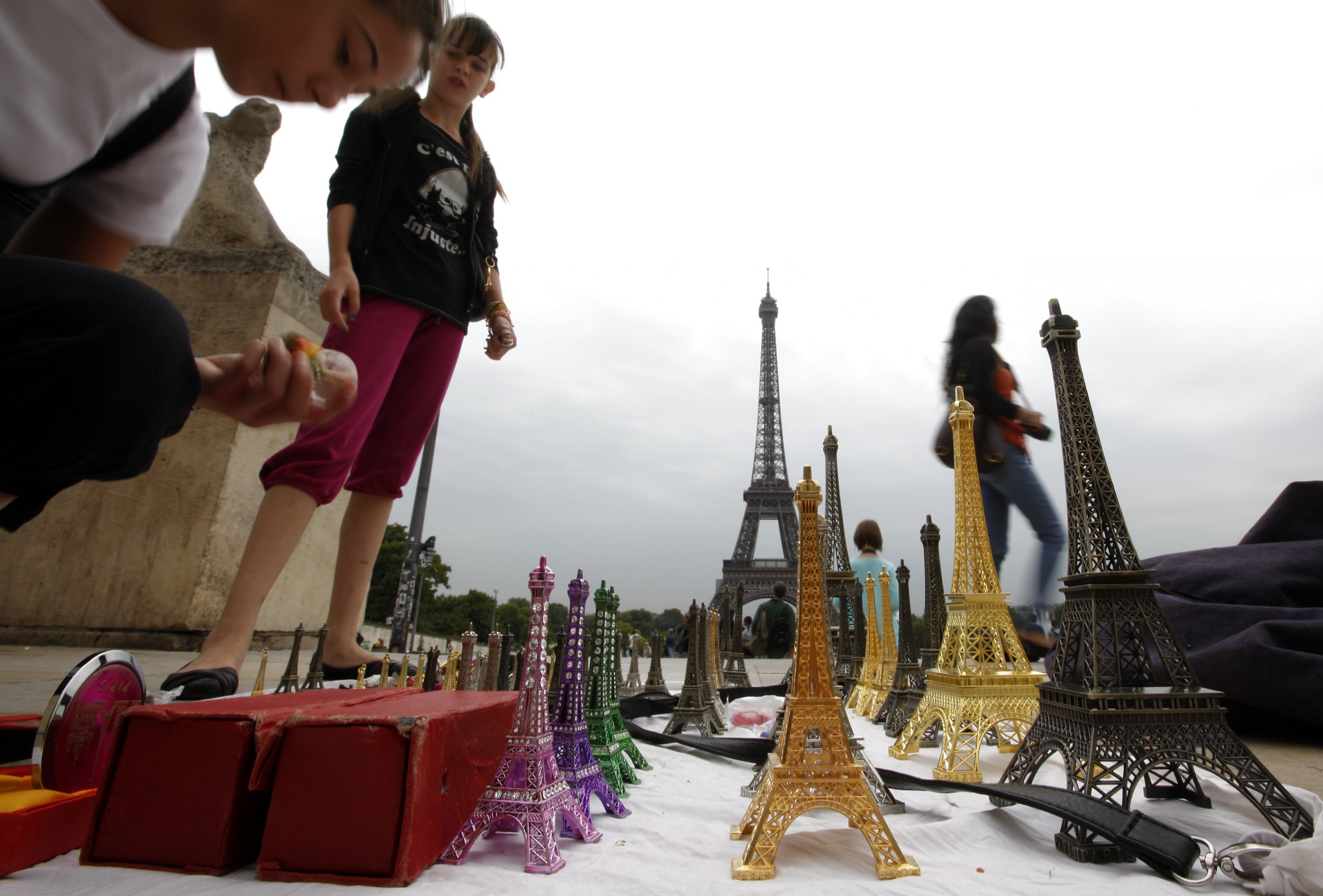 Any traveler who has spent time in Paris is no stranger to the miniature Eiffel Tower souvenir.
The sight of men hurriedly wrapping up blankets of tourist trinkets and fleeing in front of local police—who are usually making no real effort to catch up—is common at the city's most famous landmarks.
But this week French police dealt a major blow to the mini Eiffel Tower black market in a series of raids targeting the depots and supply chains of an operation far more sophisticated than most would imagine.
The move was the culmination of a two-month investigation into the city's lucrative illegal souvenir industry, which is worth millions of dollars each year and gives much-needed employment to the city's poor migrants, AFP reported. However, it also allows sellers to avoid paying the necessary taxes, putting them in the crosshairs of law enforcement.
Working with the French immigration authorities, Paris police hit three Chinese wholesalers suspected of supplying the mini towers to a large network of sellers, detaining nine people. The wholesalers provided merchandise to both traditional legal souvenir shops as well as illegal street sellers, police said.
Guillaume Fauconnier of Paris police's organised crime department told Le Parisien about the preparation for the sting, on which the officers were working all summer. He said groups of seven or eight men were trained specially for the task, surveilling popular selling destinations including the Champ de Mars below the Eiffel Tower.
They would listen to and track the sellers, making note of their movements and watching who they worked with. Once the protagonists had been identified, the police made their move on Monday night and Tuesday morning.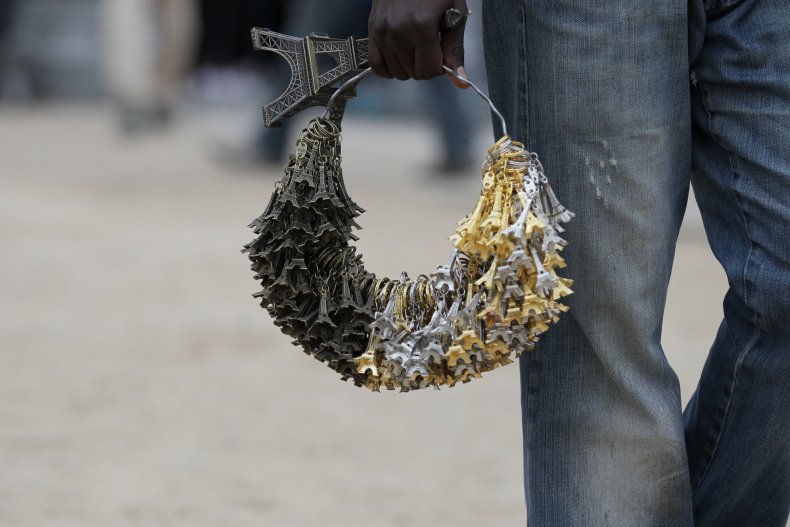 According to The Guardian, those arrested included vendors, wholesalers and intermediaries. They will now be questioned and may face fast-track trials. Fauconnier explained that the top level of the crime pyramid was staffed by Chinese suppliers. They would then send the goods to Gabonese intermediaries who disseminated the products to the street sellers.
Police captured more than 1,000 boxes of mini Eiffel Towers, representing more than 20 tons of merchandise. Officers raided two depots and three shops in the Paris region, a security official told AFP. Cars were among the goods seized.
Fauconnier said the goods are worth between $580,000 and $940,000. "Searches also found machines for counting notes and coins," Fauconnier said, explaining these give "an idea of the scale of this market."