Bad Air in Paris? Woman Sues City of Lights Over Pollution, Her Failing Health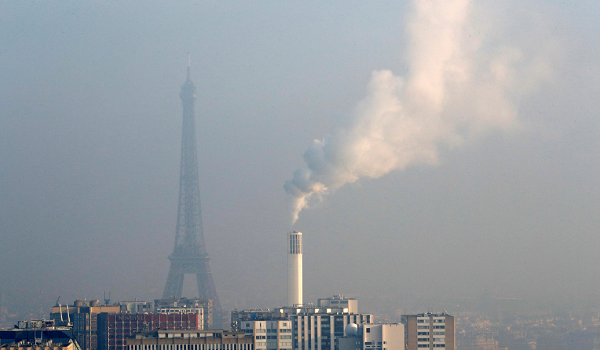 A woman in France is suing the city of Paris for health complications she claims are caused by its growing problem with air pollution. Clotilde Nonnez, a yoga instructor, said that her health has been deteriorating since she moved to the City of Lights 30 years ago, and that it has worsened following Paris's record-breaking pollution levels a year ago. Her lawsuit cites the Paris air as the main source of her health complications, BBC News reported.
In 2016, Paris officials declared a state of alert regarding smog so thick that the iconic Eiffel Tower was barely visible. While the alert was in effect, city authorities restricted traffic in certain areas in an effort to reduce the significantly high levels of air pollution.
It was during that time when Nonnez believes her health took a sharper decline.
"We are taking the state to task because we think the medical problems that pollution victims suffer are as a result of the authorities' lack of action in tackling air pollution," Nonnez's lawyer, François Lafforgue, told the French newspaper Le Monde, noting that residents in other areas of France, including Lyon and Lille, were also preparing to bring cases regarding air quality in the upcoming weeks.
Despite saying she followed a generally healthy lifestyle—Nonnez was a dancer before she started teaching yoga—the 56-year-old claims air pollution in Paris has caused her to develop respiratory problems, including chronic asthma and battles with pneumonia. Not long after Paris recorded its highest pollution level, Nonnez's bronchial condition caused her to suffer an acute pericarditis attack, she said.
A 2016 study conducted by France's national health agency found air pollution was responsible for about 48,000 deaths per year, which was about 9 percent of the total number of people who died in the country each year.
More than 47 million French people are exposed to threatening levels of particulate matter—hazardous gasses trapped in extremely small particles and liquid droplets that are in the air, according to the World Health Organization. On a global scale, air pollution causes roughly 7 million deaths every year, according to a recent WHO report.