Barcelona vs. Paris Saint-Germain: How the French Press Reacted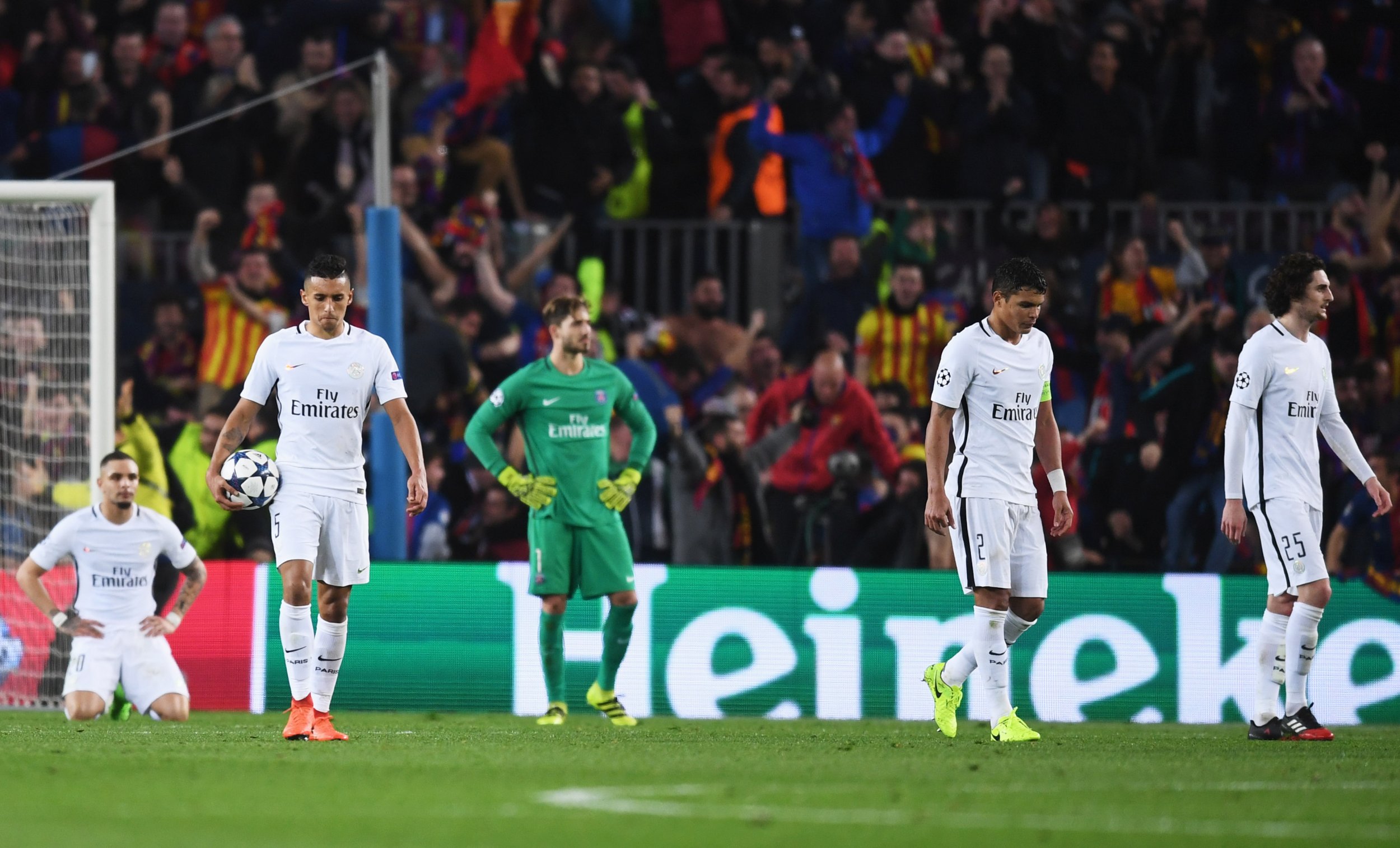 No team had ever come back from a 4-0 first-leg deficit in the UEFA Champions League before Tuesday night.
Barcelona was humiliated three weeks ago by Paris Saint-Germain in the French capital, but at Camp Nou it did to Unai Emery's team what had been done unto it and then some more, in a 6-1 victory that catapulted it into the Champions League quarter-finals.
Requiring three goals to progress with two minutes left of normal time, Barcelona found inspiration in attacker Neymar, combined with PSG players in the middle of one of professional sport's all time great meltdowns.
Here is how the French media reacted to a historic defeat.
L'Equipe
"Three weeks after one of the greatest results in its history, PSG experienced one of its worst nightmares," the sports daily wrote. "A dominant victor in Paris in the previous game, the French champion scuttled out of the Camp Nou."
The newspaper noted the contribution of Neymar, Barcelona's Brazil international who scored a free kick, a 91st-minute penalty and then passed to Sergi Roberto for the dramatic final goal.
"Already Barcelona's most dangerous player from the first leg, or the least worst anyway, Barcelona can thank Neymar for its place in the quarter-final for the 10th year in succession. Without the Brazilian, the Blaugrana (Barcelona nickname) would not have succeeded."
Le Monde
"The Camp Nou was like a volcano," wrote Le Monde. "Beneath loud whistles, the players of [PSG coach] Unai Emery were asphyxiated by the spectacular Blaugrana.
"Ecstatic, Barcelona's substitutes invaded the pitch to congratulate the lethal matadors. Haggard, petrified almost, the Parisians stood hands on hips as the socios (Barcelona fans) intoned their songs."
Le Figaro
The daily newspaper was ruthless in its critiques of PSG's players. "In this kind of encounter, he should dictate PSG's tempo," it opined of the club's Italy midfielder Marco Verratti. "But the little owl found himself choked. Totally annihilated. It was he who started [Edinson] Cavani's goal with a free kick onto the head of [Lamine] Kurzawa. But it was too little."