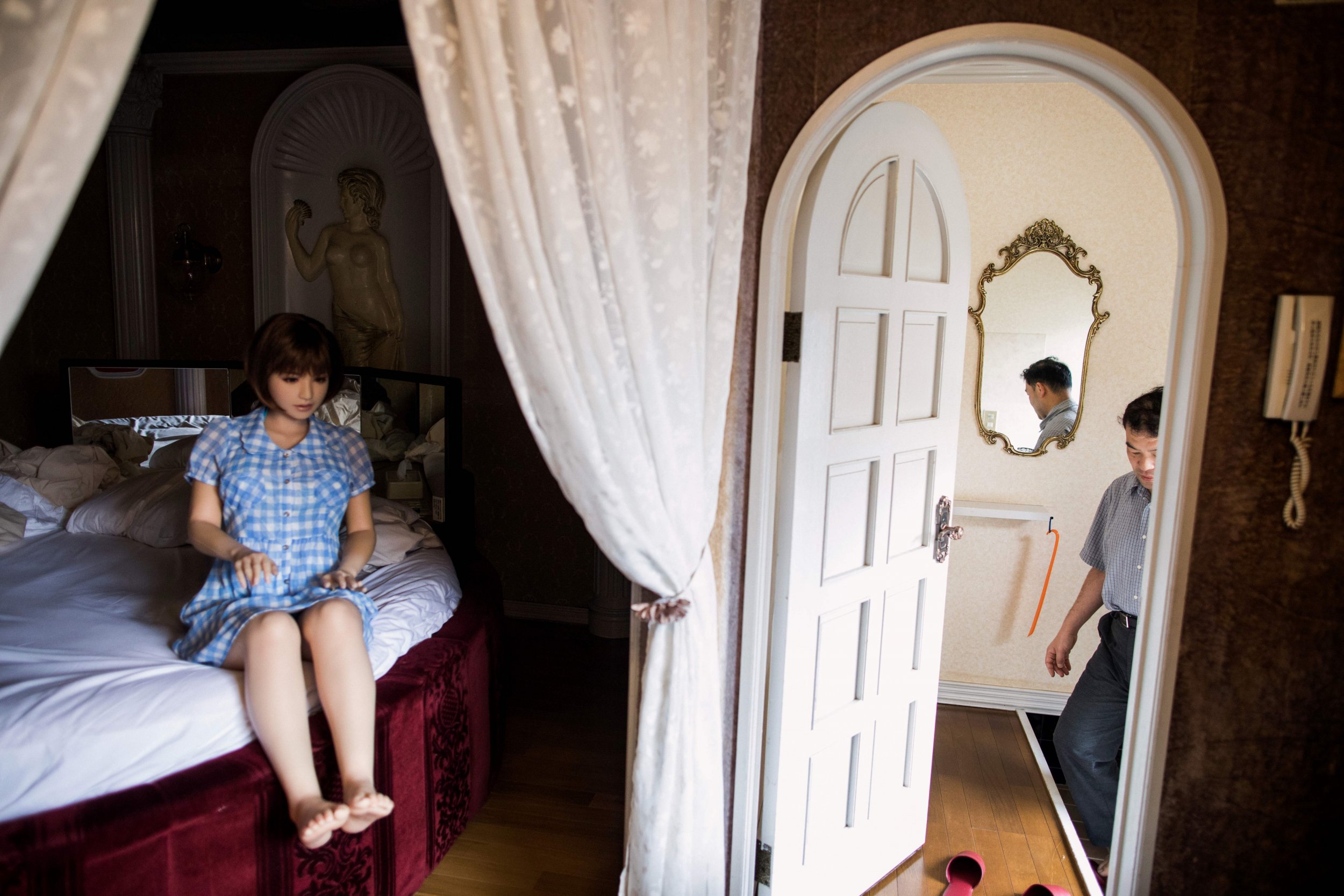 The city of love's first sex doll brothel could be heading for a not-so-happy ending as Paris counselors call for the secretive business to be closed.
According to their website, Xdolls in Paris offers an hour with one of their sex dolls for €89 ($110) or €120 ($148) for couples. Thelocale.fr reported that the business has three dolls available and resides at an unknown location only revealed once a customer has paid for a session.
Xdolls is registered as a "games center," Le Parisien reported. Brothels are illegal in France and prostitution was made illegal in 2016.
Communist party members in Paris' council tabled a motion that would brand Xdolls as a brothel and call for its closure. The party's leader, Pierre Laurent, also noted that the dolls can sometimes resemble children.
The dolls in Xdolls are a little less than 5 feet tall.
The controversial establishment has not drawn the ire of its neighbors, who are generally unaware of its existence, Le Parisien reported. When police recently visited to check whether there was any public disorder stemming from the business, they found none.
Related: How the CIA Turned a Sex Doll Into a Spy Trick
Xdolls' manager Joaquim Lousquy even quipped to the newspaper that "the policeman was very nice." Lousquy opened Xdolls on February 1 with three of the expensive silicon models, though his business ambitions may be coming to a fast ending.
Parisian feminists have also set their sights on its closure. Quoted by The Telegraph, Lorraine Questiaux of the feminist Mouvement du Nid described Xdolls as "a place that makes money from simulating the rape of a woman," adding that "86,000 women are raped in France every year."