In Pictures: Charlie Hebdo Attack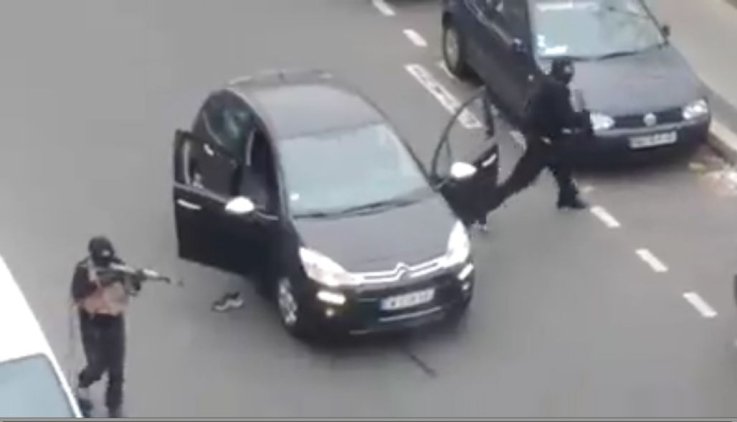 Police have confirmed that at least 12 people have been killed in a shooting at the Parisian headquarters of the French satirical magazine Charlie Hebdo, saying that 10 journalists and two policemen are among the dead. Four celebrated cartoonists are believed to among those killed.
A manhunt is underway to find the shooters.
French President Francois Hollande made a statement at the scene in which he called the shooting a terrorist attack and an act "of exceptional barbarism," and said that police are still hunting the perpetrators.