In Paris Suburbs, 'If You Want Trouble, You Can Find It'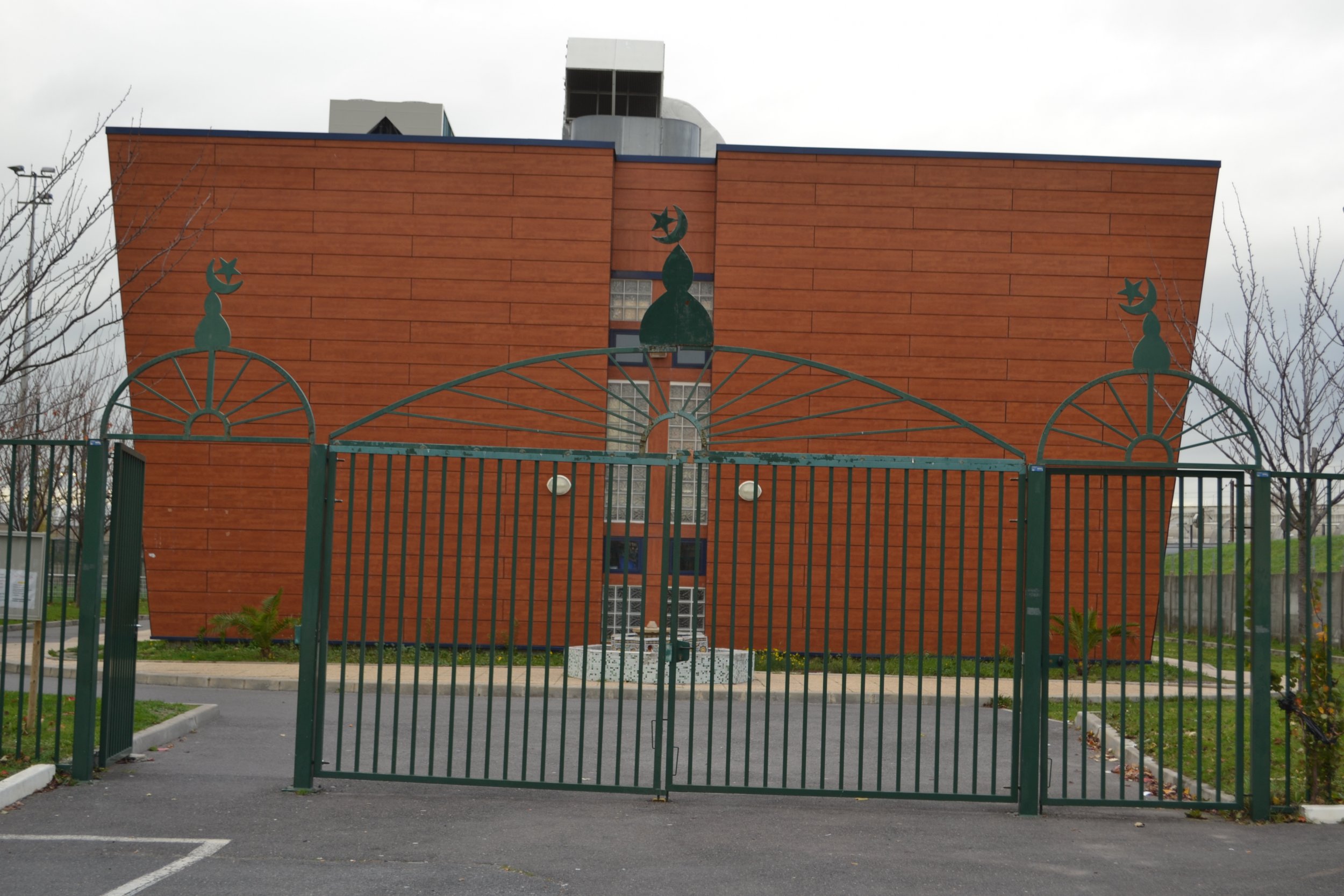 Against a dark, steely sky, the French flag stood at half mast Monday in the suburb of Bobigny on the outskirts of Paris. Wreaths of flowers lay at a small war memorial off to one side: Some were wilted, still there from Remembrance Day, November 11, which marked the anniversary of the end of World War I. Others were fresh, potent reminders of the battle that came to Paris on Friday night, leaving at least 129 dead and a nation reeling.
In Bobigny, and indeed in many of the suburbs in northern Paris, fear has already replaced grief. In the aftermath of the attacks, French police have begun a crackdown across the country, including in Toulouse, Grenoble, Lyon and, late on Sunday night, Bobigny. So far, 23 people have been arrested.
On Monday morning, the atmosphere remained tense. Inside the neighborhood's central administrative building, or prefecture, officials were tight-lipped. One policeman, speaking with Newsweek on the condition of anonymity, admits that the neighborhood "has big problems. Things are very agitated here."
Unlike the magnificent historic architecture of central Paris, the buildings in Bobigny are cold and severe, seeming more akin to Soviet-era design than Parisian grandeur. The apartment blocks are gray and uniform, the shopping malls crumbling. One building near the prefecture is completely demolished. The neighborhood feels like a battleground.
Kamel, 22, is walking on his way to work. He declines to give his last name, but says he is shocked to hear about the raids in Bobigny. "It's a calm neighborhood," he says, before admitting: "If you want trouble, you can find it here."
Five minutes later, trouble emerges. Five heavily armed police officers are questioning a young man who appears to be of Middle Eastern origin. They make him empty his pockets and ask for his identification. When he can produce none, he is swiftly bundled into the police car and driven away.
Not far away, Lara, 40, and Sonia, 36, have just finished a workout at the local Muslim community center, just next to a mosque that is under construction. They both wear veils: Lara's is bright pink, Sonia's dark brown. They decline to give their last names, but talk animatedly about the situation in Bobigny.
"There were police here this morning," says Lara, pointing at a small black car parked across the street. "They came to investigate that car there because it has Belgian number plates. But they didn't find anything."
Another car with Belgian plates was found outside the Bataclan concert hall in central Paris where 89 were killed, and a second was found packed with Kalashnikov assault rifles in Montreuil, just east of Paris. Meanwhile, Salah Abdeslam, 26, from Brussels, has been named by police as a key suspect in the attack. Two people were arrested in Belgium on Saturday and have been charged with "participating in a terrorist attack."
Although the police have left the women alone, Sonia admits she feels uneasy. "It's scary," she says, "especially for women. This is going to be thrown on us Muslims and because we wear veils, it's more visible. We're going to be the targets."
Lara insists the attacks have nothing to do with their community. "It's Western countries that are responsible," she says angrily. "They've created chaos in the Middle East. There's a whole generation of young people who have grown up with war, who have never even been to school. Of course they're going to be radicalized against the West."
Not far from Bobigny is the neighborhood of Drancy. It is here that Samy Amimour, 28, was born: Amimour has been identified by French authorities as one of the attackers in the Bataclan who blew himself up after police stormed the building. Amimour lived in Drancy until, according to his father, he traveled to Syria and was recruited by the Islamic State (ISIS).
Like Bobigny, Drancy is filled with looming gray apartment buildings and small, dank houses. The shopping mall, though, is brand new and currently filled with bright Christmas decorations. At about noon Monday, the mall is busy with shoppers going about their business, just like any other Monday—with one important difference: Security guards are checking everyone's bags as they enter. When asked if this is regular procedure, one of the guards replies, "No, we never did this. But after Friday, what choice do we have?"
Inside, Here Comes Santa Claus is playing softly until, at the stroke of noon, the song is abruptly cut off by an announcement over the loudspeakers: "We invite you to observe a minute of silence to join in solidarity for the victims and families of the Paris attack." The whole mall freezes, people bowing their heads. The knowledge that one of the perpetrators had lived in the neighborhood makes the silence all the more poignant.
Just next to the shopping mall is the Drancy Mosque. A modern orange building with a tall green fence, the mosque is busy with people arriving for the midday prayer. A police car drives by slowly, then circles back 10 minutes later.
Sharef, 36, has left work to attend the service. Tall and bearded, he wears a gray suit and tie. He doesn't give his last name, but looks shocked to hear that one of the Paris assailants had lived in Drancy, though he says he'd never heard of him.
"It's some idiot who did this, but it is no one from this mosque," he insists. "But we will get the blame. Already it's bad. I get bad looks on the train, people look at me as if I'm a suicide bomber. But what can I do? What did I do?"
North of the Drancy Mosque, the neighborhood becomes more run-down. On one of the main roads, a Roma woman sits in a broken-down white van filled with garbage, trying to open a carton of milk for her two small children. About 200 yards farther north sits the Alimane Mosque. Sandwiched in between a set of train tracks and a busy highway, the dilapidated building is nothing like its modern counterpart in central Drancy. Indeed, were it not for the small sign outside, the building would seem like a nondescript warehouse.
Inside, the mosque's secretary general is sitting behind his large wooden desk, fielding phone calls from reporters, colleagues and friends. Bald and with a gray beard and intense brown eyes, he asks that his name not be used for safety reasons. He is visibly emotional as he speaks, almost hostile toward yet another journalist.
"Every time something like this happens," he says angrily, "we are called on to justify it. Why? Do you want me to be happy that this happened? Do you want me to rejoice? No. We are the ones that will suffer. It is my children that will pay."
When asked if Amimour, the assailant from the Bataclan, had ever attended services at the mosque, he says, "Yes, maybe he came here, he lived not far away. But how would I know? Our doors are open to everyone in our community. Even you."
"But I can assure you," he says emphatically, "if anyone here tried to preach radicalism, we would ask them to leave. That is not our community."
Still, he admits people might have been recruited at the mosque and radicalized elsewhere: "Maybe someone gives you a book, or a pamphlet. They invite you to a meeting at someone's house. That's how it happens."
But more effective than books or secret meetings, he says, is the Internet. "Look at those films made by Daesh," he says, using the Arabic word for ISIS. "They are better than Hollywood movies. They are incredibly seductive."
Still, he explains that responsibility also lies with the state, saying the rifts that run through French society have left many young people vulnerable to such manipulation. "I can show you a picture of my son's classroom," says the man. "You will see all brown faces: Moroccan, Turkish, Indian. Here it is like this, but in the 16th [referring to Paris' bourgeois 16th district] everyone is white, everyone is rich. Things cannot work like that. Our hearts hurt now, but it is our society that's broken."