11 Thriller-Worthy Paris Favorites to Visit Now
Paris is a city made for suspense... and romance
Chris Pavone is the New York Times bestselling author of The Travelers, The Accident, and The Expats. His new novel, The Paris Diversion, will be published by Crown on May 7, 2019. Here he writes about the places in the city which inspire him - and where every literary lover should visit.
All of my novels are set at least partially in Paris, and I think you know what that means: research trips! I've touristed Paris a lot in the past decade, been to plenty of everything. For a variety of reasons (mostly legal), I tend not to litter my books with name-dropping of specific restaurants, bars, hotels, and shops. But every fictional locale in my four international thrillers is indeed modeled on a real place that I love, and here they are: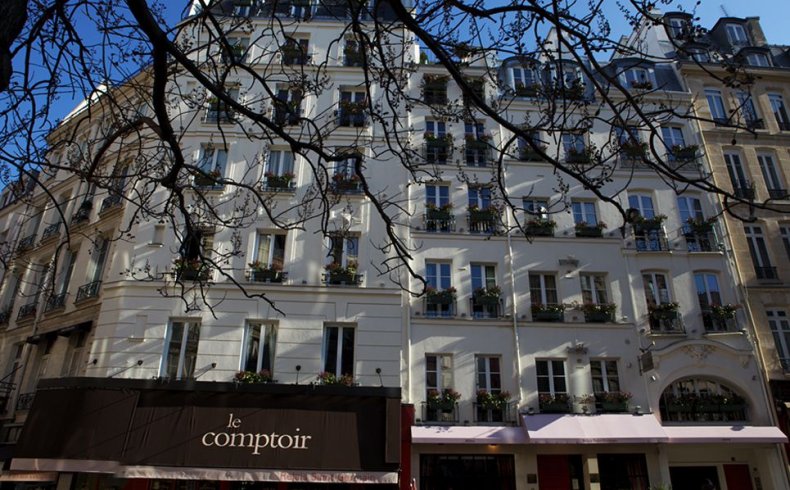 1. Bistro & Hotel: Le Comptoir du Relais de St-Germain. Go for lunch. Sit at a cheek-by-jowl outdoor table even if it's cold (they'll give you blankets) or raining (that's what awnings are for); in fact cold and raining might be the perfect whether to dine here on elevated comfort food, watching the city stroll past from a superb vantage, which also happens to be my favorite hotel in the city. (This is the setting for the climactic scene in The Expats—wine on the table, guns underneath.)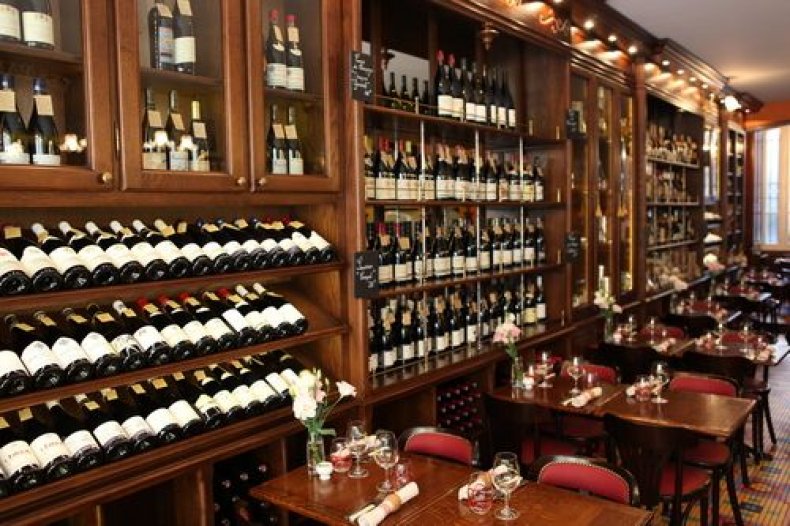 2. Wine Bar: Verjus or Les Papilles or Frenchie or Freddy's or Willi's. These are my favorite of Paris's many great bars à vins, the sort of lively, intimate, friendly joint that I think is perhaps the greatest way to eat in Paris. (Which is why the protagonist of The Travelers is writing an article about the wine bars of Paris, just before his whole life explodes.)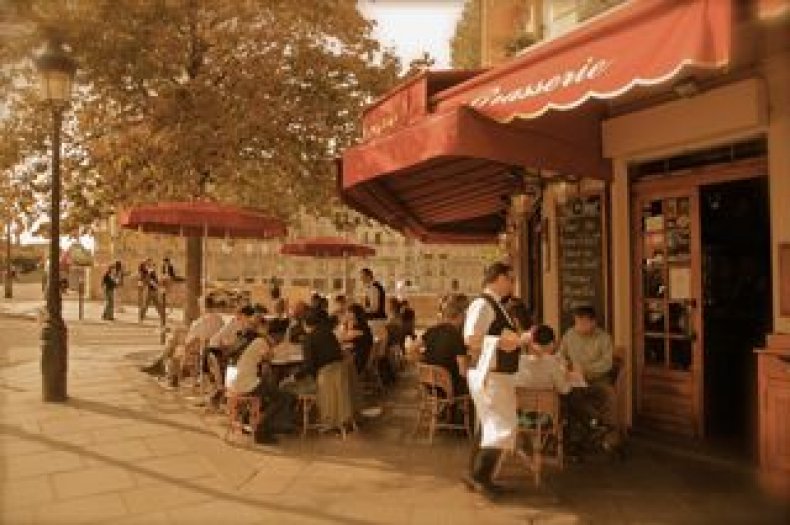 3. Brasserie: Brasserie de l'Isle St-Louis. The hearty fare and battered interior are exactly what you want from a brasserie, but the real draw here is the outdoor-seating terrasse at the wide-open tip of the island in the middle of the Seine with a view of Notre Dame; everything about this place is quintessential Paris. (In The Expats, the Moores run into the MacLeans here, supposedly by chance. But now you know better.)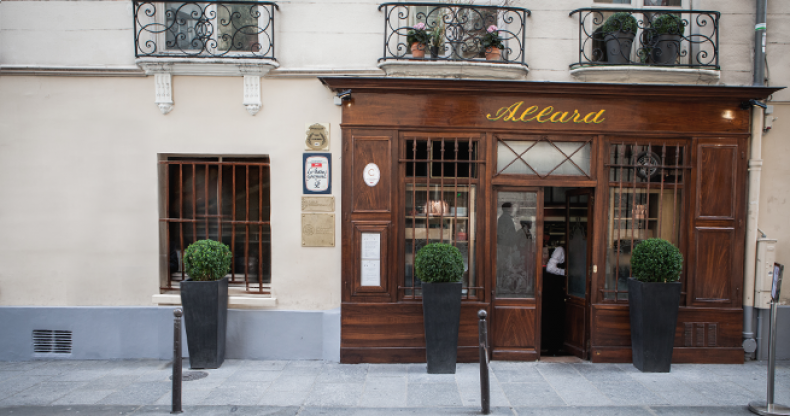 4. Bistro: Allard. In the midst of the madness of the Latin Quarter, this civilized, old-fashioned, greatest-hits bistro does everything right. (Kate takes Dexter here to have a serious—but not entirely honest—marital conversation in The Paris Diversion.)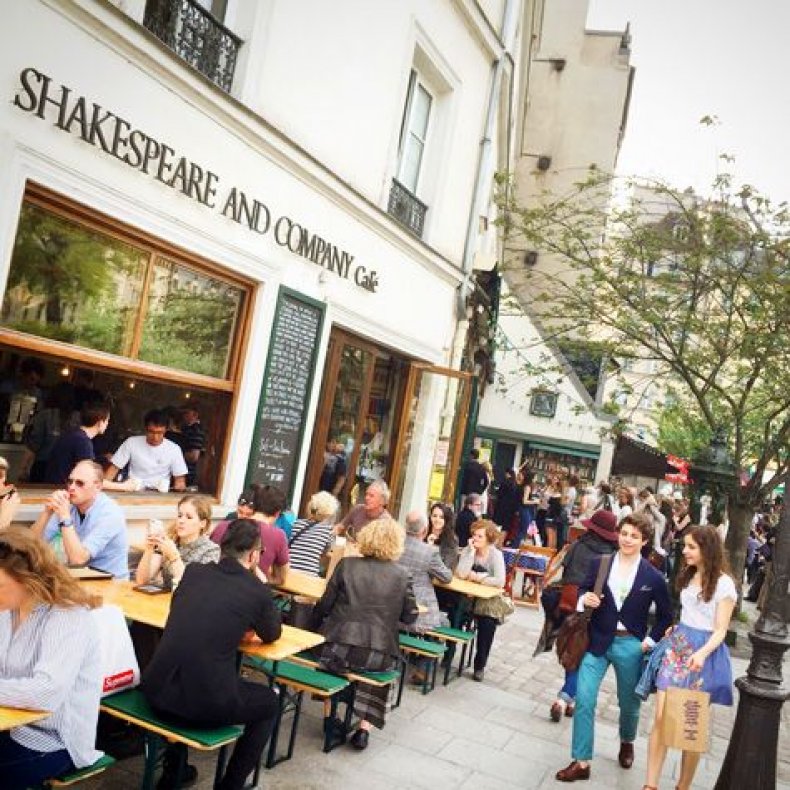 5. Bookstore & Café: Shakespeare & Co. The renowned English-language shop facing Notre Dame is not only a fantastic bookstore and a vibrant center of literary and expat life, but its outdoor tables are one of my favorite places in Paris to have an espresso, a green juice, a glass of wine—or all three, one after the other. Settle in. (Which is what Dexter does toward the end of The Paris Diversion. Though unlike me or you, he's hiding from the police.)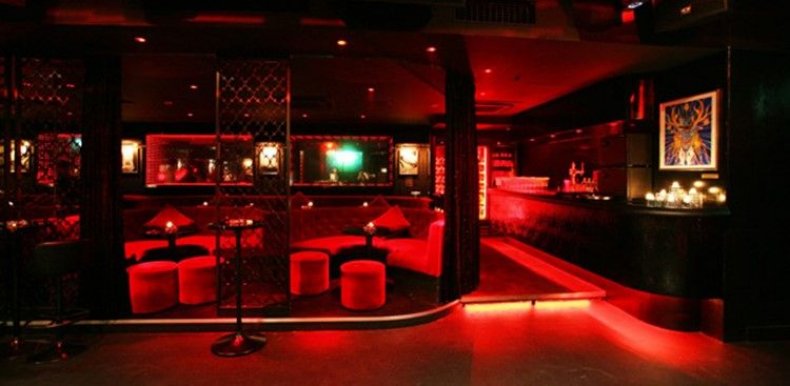 6. Night Club: Le Baron. I had to drop a name to get in the discrete door to this small, sophisticated club, but I'm afraid that dropping mine won't help you, so good luck! (Le Baron is the setting for The Expats' sexiest scene.)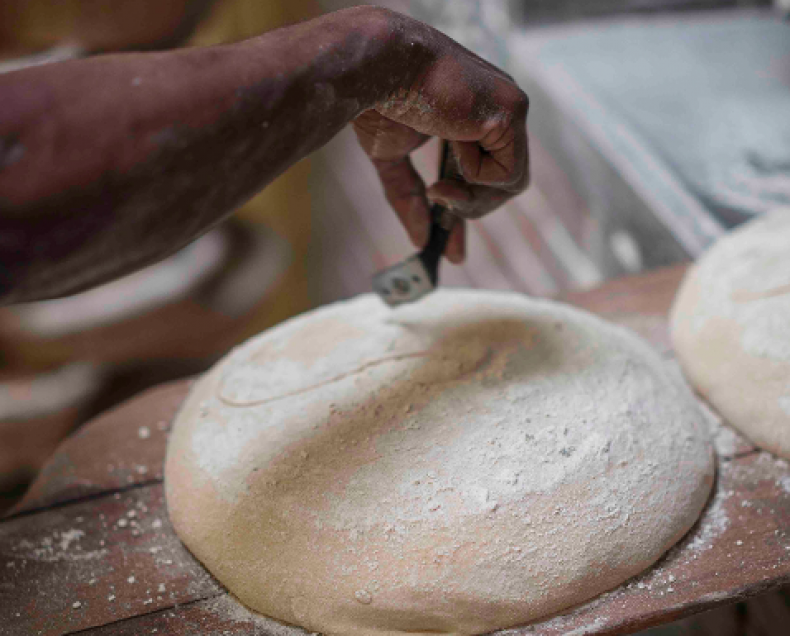 7. Boulangerie: Poilâne. If you don't want to eat everything in this St-Germain bakery, then you probably don't really belong in Paris. (This is where Kate buys bread for the dinner party that never happens in The Paris Diversion.)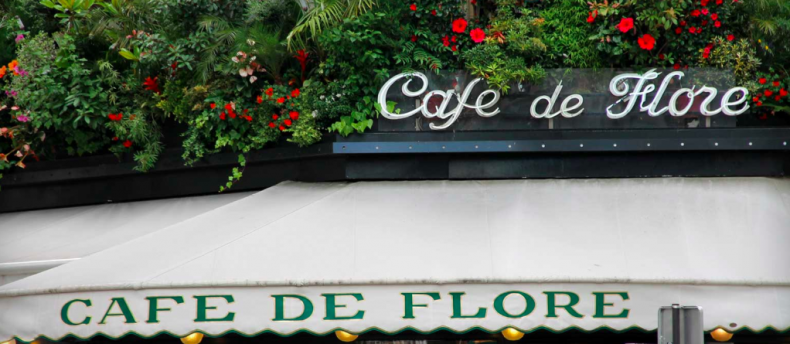 8. Café on the Left Bank: Les Deux Magots or Café de Flore. Many people are passionate loyalists to one or the other of these elegant people-watching institutions on the boulevard St-Germain, but I'm not one; I love both. (Neither is Kate. But her husband is, so they go to the same place in both The Expats and The Paris Diversion. I'm not going to tell you which, because I don't want to get yelled at for a position I don't believe in. But if you read the books and know your stuff, you can figure it out, then yell at me.)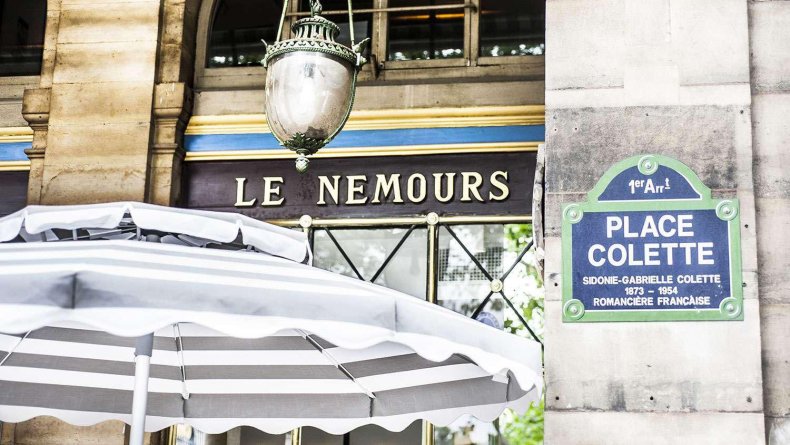 9. Café on the Right Bank: Le Nemours. Sooner or later—probably sooner—every visitor to Paris ends up at this elegant intersection between Palais-Royal and the Louvre, in the very heart of the 1st arrondissement. When you're one of these foot-tired tourists, this café is where you want to take your afternoon break. (Which is what Hayden does, sort of, in The Accident. It's also where Angelina Jolie opens the fun—and I think vastly underrated—movie The Tourist.)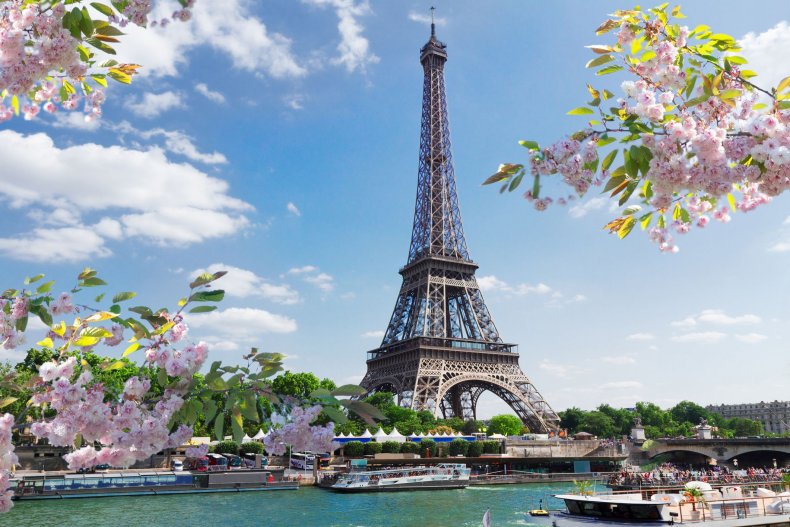 10. View: Eiffel Tower light show. Just before the turn of any hour after nightfall, get yourself onto a bridge with a view of the tower, which for five minutes every hour is lit up in a dazzling spectacle. (This diversion plays a huge role in the final confrontation in The Paris Diversion.)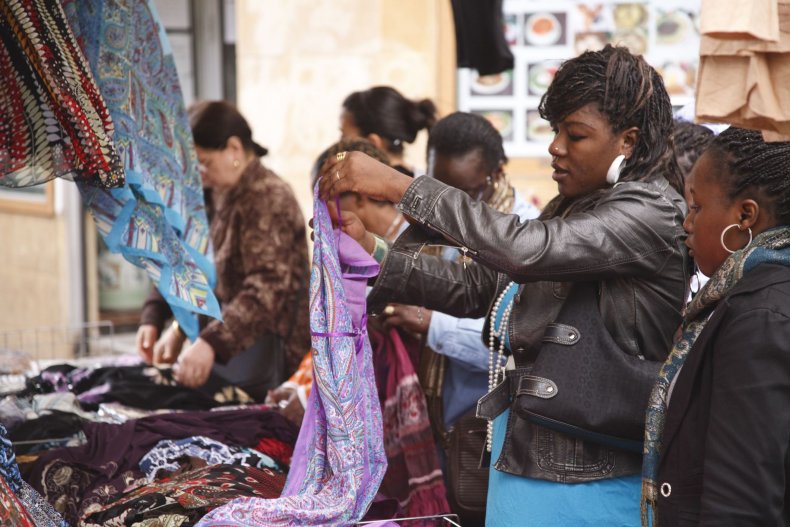 11. Outdoor Market: Marché Raspail. When we lived in Luxembourg, I went to the central square's outdoor market twice a week, partly because it was convenient, but mostly because I loved buying food this way—a different stall for cheeses and for mushrooms, fruits and vegetables, raw meat and roast chickens, the same vendors week in and week out, year after year, a whole career. I always fantasized about doing this sort of shopping in a different European city, and the Marché Raspail is exactly where it would be. (This is where Kate does her shopping, to cook exactly the same thing that I cooked just the other night. And voilà—now you know how fiction works.)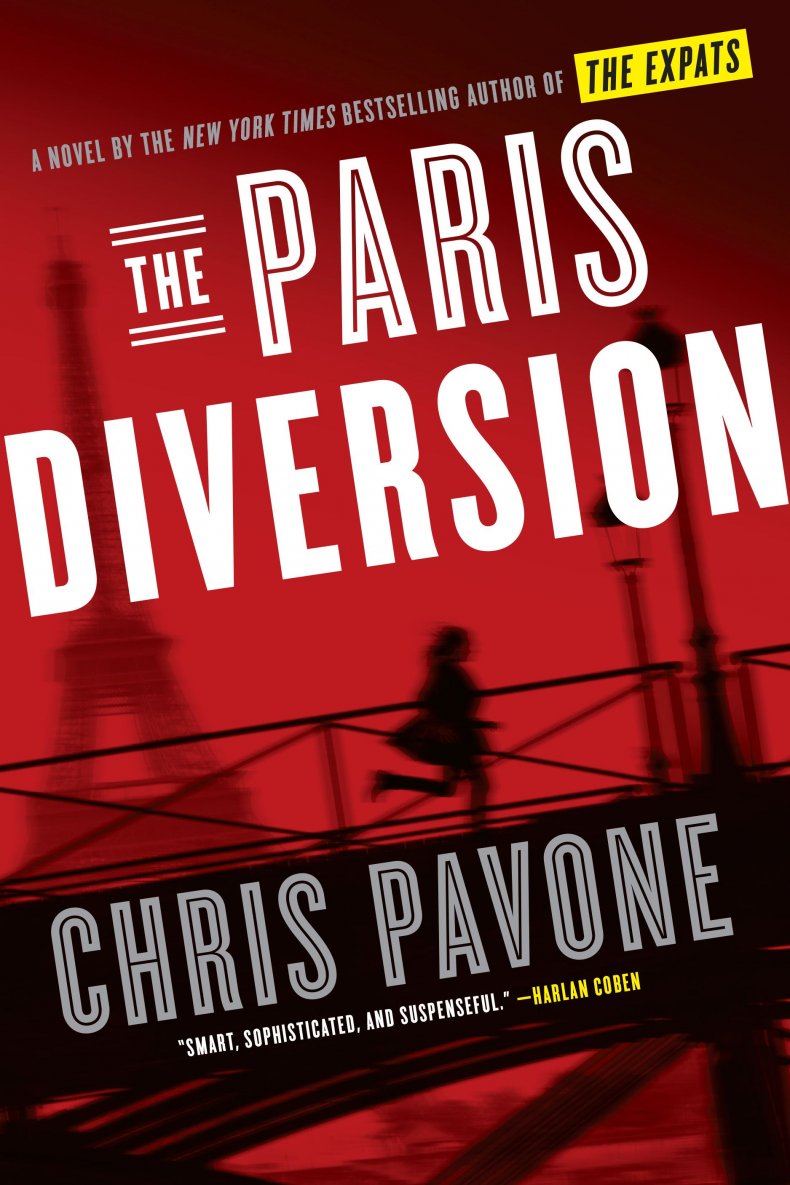 Chris Pavone is the New York Times bestselling author of The Travelers, The Accident, and The Expats, winner of the Edgar and Anthony Awards for best first novel. He was a book editor for nearly two decades and lives in New York City with his family. His new novel, The Paris Diversion, will be published by Crown on May 7, 2019.
11 Thriller-Worthy Paris Favorites to Visit Now | Culture