In Paris, U2 Plays Tribute to Victims of the Attacks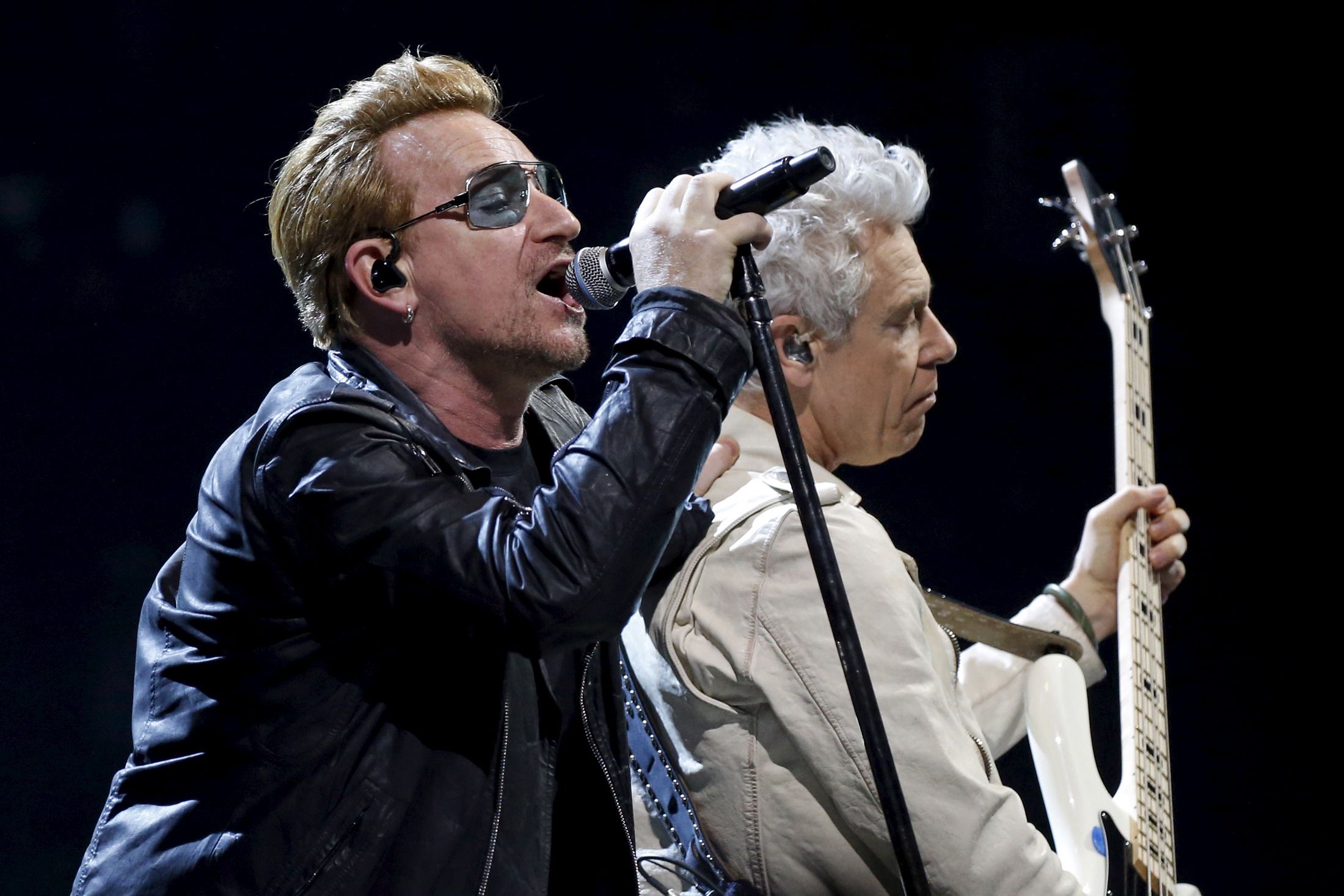 The Irish rock band U2 played a tribute to the victims of the Paris attacks during a sold-out show at the AccorHotels arena on Sunday.
The show was U2's first in the capital since the shootings forced the band to postpone the Paris leg of its tour. During the 27-song set, which featured a guest appearance by singer Patti Smith, U2 announced solidarity with the victims of terrorist attacks in Paris, Damascus and Beirut, as well as those who died in the San Bernadino shootings in California on Wednesday.
"Tonight we are all Parisians," lead singer Bono told the audience. "We stand together with the families whose children have been taken hostage by an ideology that shows none of the mercy or compassion of the God they deem to serve."
U2's concert was the largest held in Paris since the attacks, Rolling Stone reports. During the tragic events of November 13, the worst assault occurred at an Eagles of Death Metal gig in the Bataclan concert hall, leaving 89 people dead. Before U2's show on Sunday, the band had quashed speculation that Eagles of Death Metal would be joining them onstage, according to NBC news.
As a screen behind them displayed the names of the Paris victims, laid out to look like the French tricolor flag, U2 sang their hits and performed with Smith on "The People Have the Power" and "Gloria". As an encore, Bono wrapped himself in the French flag and sang part of Jacques Brel's song, "Ne me quitte pas," which means "Don't leave me," the BBC reports.
The band has also composed a new song for Paris, "The Streets of Surrender." The song, which Bono originally wrote for Italian singer Zucchero, features lines about Paris being the "city of liberty," the singer told CNN. U2 will close its Innocence + Experience tour with a final show at the AccorHotels arena Monday evening.