Photos: Paris Unites for Victims of Terrorist Attacks; Said Largest Demonstration in French History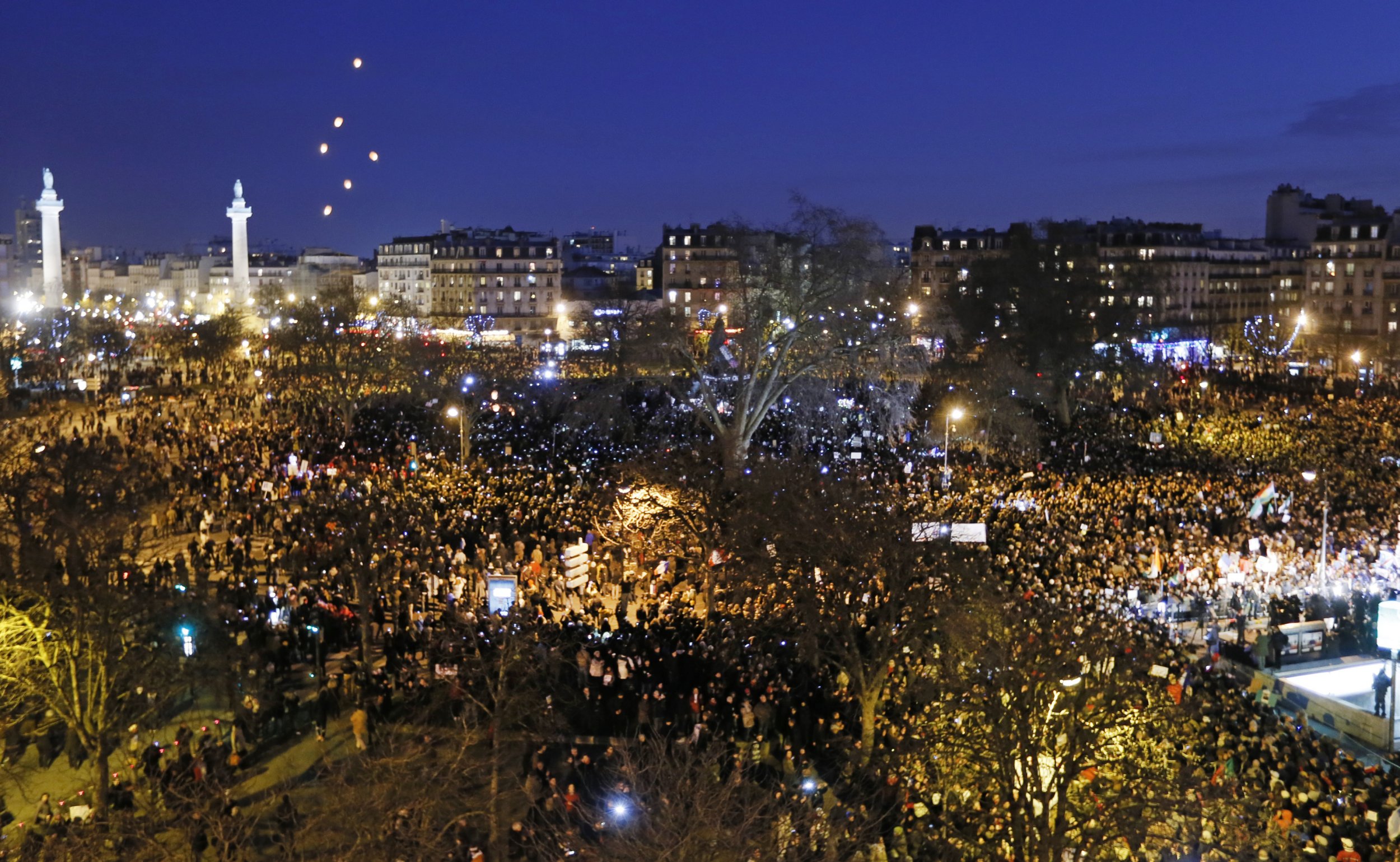 Officials have said that over three million people, including dozens of world leaders, marched in solidarity following last week's terrorist attacks on Charlie Hebdo magazine and at a Kosher deli that left 17 dead and a nation wounded.
Wielding "Je Suis Charlie Hebdo" signs, activists and residents marched through the streets of Paris in a unified rally both mourning the victims of terrorist attacks and in defiance of living in fear. Officials have estimated the number of participants to be between 1.3 million and 2 million, reports BBC. In neighboring French cities, similar demonstrations took place and turnout was strong, with up to 1 million people combined, according to AFP.
French president Francois Hollande, German chancellor Angela Merkel, Palestinian president Mahmoud Abbas, British prime minister David Cameron and other prominent world leaders marched with the crowds, and gathered for a minute of silence before kicking off the march, which started at the Place de la Republique and snaked through the city, ending at the Place de la Nation.
According to officials, the anti-terrorism rally is the largest demonstration in French history, reports The Guardian. Check out highlights from the rally below.