Park Road Fire: Texas Wildfire Causes Evacuations From Inks Lake State Park
A fire that broke out near Kingsland, Texas, over the weekend caused the evacuation of people inside Inks Lake State Park, officials said.
The Park Road fire started burning at around 4 p.m. CDT on Sunday, July 29, on private property, later spreading to land in Ink Lakes park. By Sunday night, the fire was burning at about 500 acres and by Monday morning was 35 percent contained, according to the Texas Wildfire Incident Response System.
The cause of the fire remained unknown.
Short and tall grasses, along with brush, continued fueling the blaze Monday. The fire burned in a granite outcropping, which made it especially difficult to access and stop, according to an incident overview.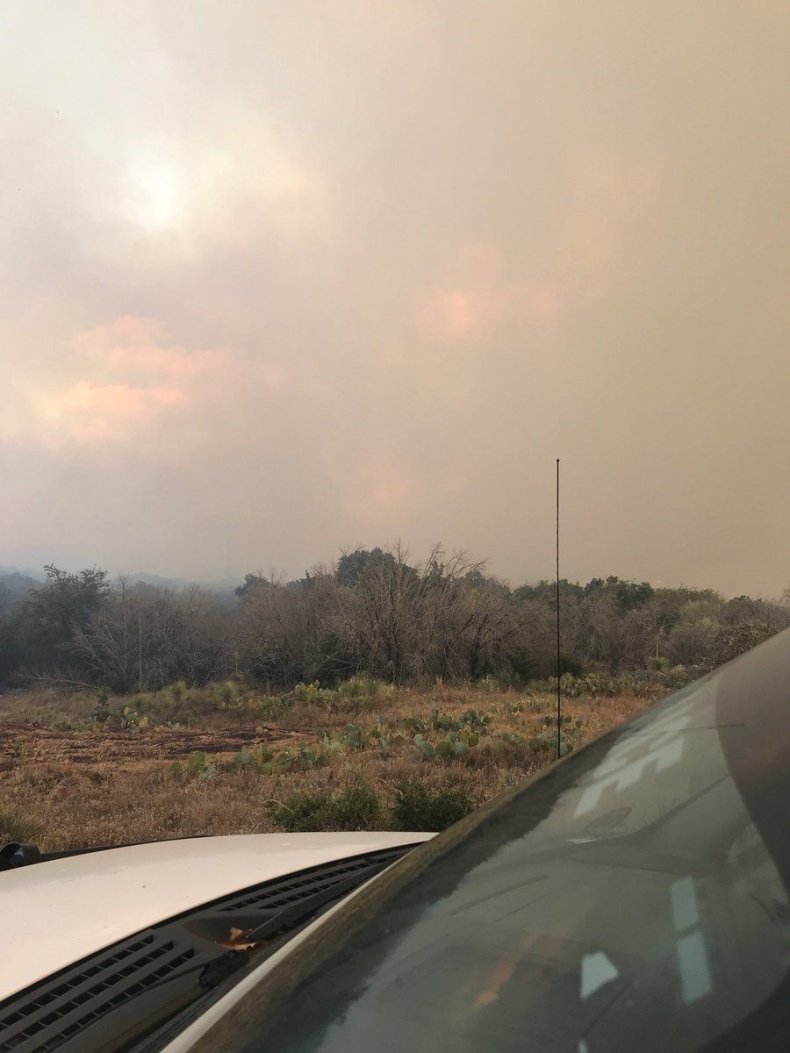 As of Sunday evening, roughly 250 visitors had been evacuated from the state park, according to the Texas Parks and Wildlife Department. About 150 homes had to be evacuated.
The weather forecast for Monday included temperatures near 100 degrees Fahrenheit along with light winds. While hot and dry conditions may fuel the fire, low wind speeds might help keep it from spreading.
There were 71 people working to stop the fire. The estimated date of containment was set at midnight, August 2. The planned actions by personnel at the fire were line construction, to stop the fire from spreading, and aerial assistance to douse the flames.
Inks Lake State Park was closed indefinitely Sunday because of the fire burning inside the park and along its outskirts, according to the Texas Parks and Wildlife website. The alert about the closing did not have an estimate for when the park might reopen. The park will be open Monday, July 30, from 10 a.m. to 2 p.m., solely to those who were previously evacuated, so that they can retrieve their belongings.
The Park Road fire was on the smaller side compared to the massive blazes burning in California. The Carr fire in California spread across thousands of acres and destroyed hundreds of structures. Six people died as a result of the fire.