Parker Solar Probe: NASA's Historic Mission To 'Touch the Sun' Launches After Delay
The delayed launch of the Parker Solar probe took place on Sunday morning; the rocket leaving earth on a seven-year mission that will see the probe get closer to the Sun than any manmade object in history.
The launch took place on Sunday at Cape Canaveral, Florida at 3.31 ET, following a delay from the planned launch time of 4:28 a.m. EDT on Saturday, which was put on hold after officials discovered an alarm that was related to a technical fault.
By the time the issue was resolved, the small weather window for the launch had closed and the launch was rescheduled for the early hours of Sunday morning.
Over the duration of the mission, the probe will travel through the Sun's atmosphere and will look into question such as why the outermost part of the sun's atmosphere, the corona, is hundreds of times hotter than the photosphere. It is also expected to gather data that will aid scientist's abilities to forecast space-weather events that will have an impact on Earth.
Newsweek subscription offers >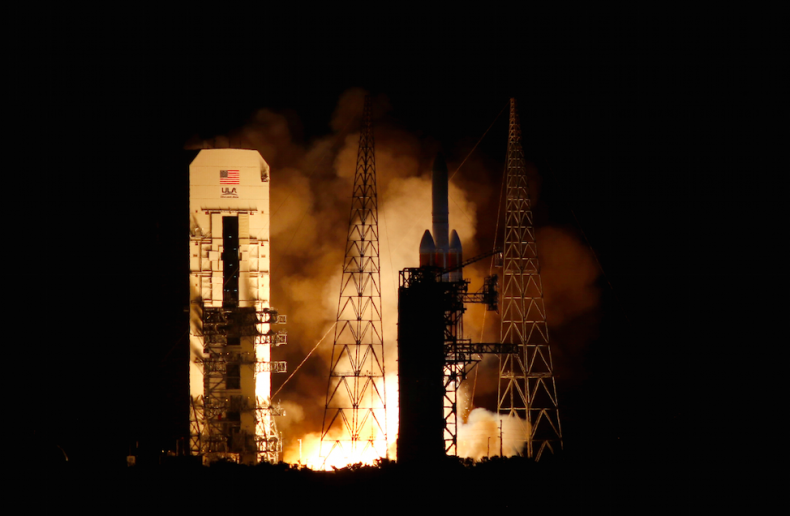 The probe will make seven gravity assist flybys of Venus, in a slingshot effect to propel it towards the Sun.
"We've been studying the Sun for decades, and now we're finally going to go where the action is," Alex Young, associate director for science in the Heliophysics Science Division at NASA's Goddard Space Flight Center, said in a statement.
The man after whom the probe was named, Dr. Eugene N. Parker, spoke of his excitement about the information the mission would uncover.
Newsweek subscription offers >
"I really have to turn from biting my nails and getting it launched to thinking about all the interesting things which I don't know yet and which will be made clear I assume over the next five or six or seven years – it's a whole new phase and its going to be fascinating throughout," he said on Sunday following the launch.
"I'm anticipating that the results will turn up basic information on why the corona of the sun is at a million degrees, that accounts for the acceleration of the solar wind – well I'm just waiting for the data now. The experts can get busy and sort it out because there's a lot of data coming in or will be a lot of data coming in. all I can say is wow – here we go, we're in for some learning over the next several years," he added.
Parker Solar Probe: NASA's Historic Mission To 'Touch the Sun' Launches After Delay | U.S.