'For Her' Parking Spaces at Russian Airport Draw Sexism Charges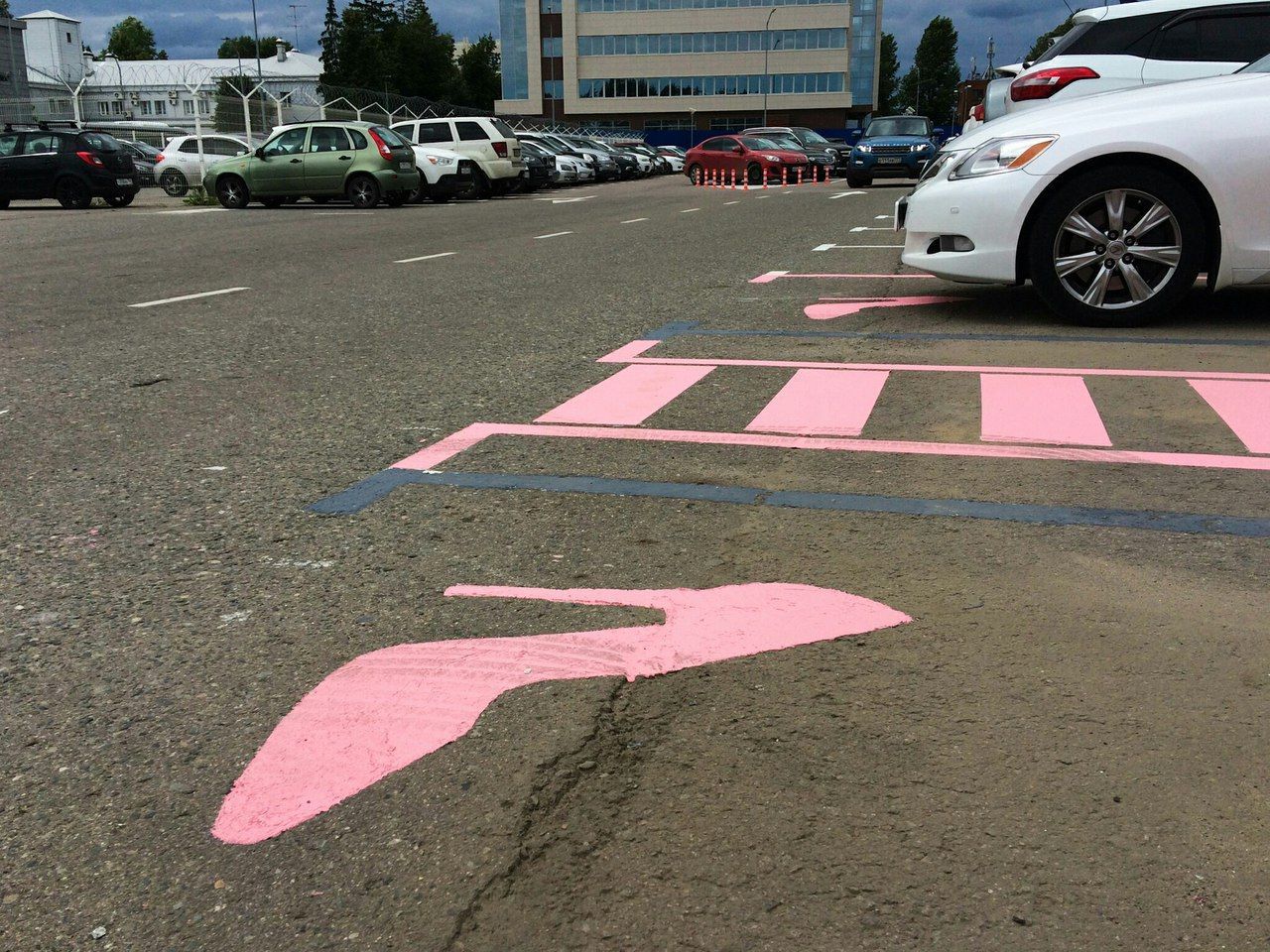 An airport in Russia has been accused of sexism after it advertised parking spaces for female drivers, including some displaying a drawing of a heel-pointed shoe in pink.
Moscow's Domodedovo Airport proudly announced the new parking spots on social media, including Facebook and Instagram, on July 12. "Girls find it difficult to decide what is primary: beauty or convenience. This question arises with any choice: shoes, handbag, car," the post read before drawing attention to the P7 parking lot. "Firstly, it's beautiful, secondly, it's convenient, and thirdly, it's also cheap!"
For days, the posts were the focus of negative comments, from both men and women, accusing the airport of sexism and discrimination. One Instagram user questioned the decision: "Are these places for blondes? Are they wider???? And what happens if there's a man in the driver's seat? What kind of discrimination is this? Mark another parking spot for dummies."
Another commenter on Instagram compared the initiative to segregation. "It's like benches for black and white. Seriously," she wrote, a sentiment shared by other women on Facebook. "Are you completely out of your mind, or what? Sexism, and segregation, 2017. Bravo!" a user identified as Elizabeth Laskin replied.
Another Instagram user took issue with the airport's claim that the parking spots are convenient. While they are the cheapest available, that is because they are the farthest from the airport, and drivers need to take a bus, which arrives only every 30 minutes, to reach the terminal.
The airport did not feel discouraged by the criticism, which it addressed directly to the users concerned. "If a man parks there, he will park on a beautiful and comfortable parking space," the airport replied, explaining that "singling out these places does not mean that only girls can park there, and that girls can park there only."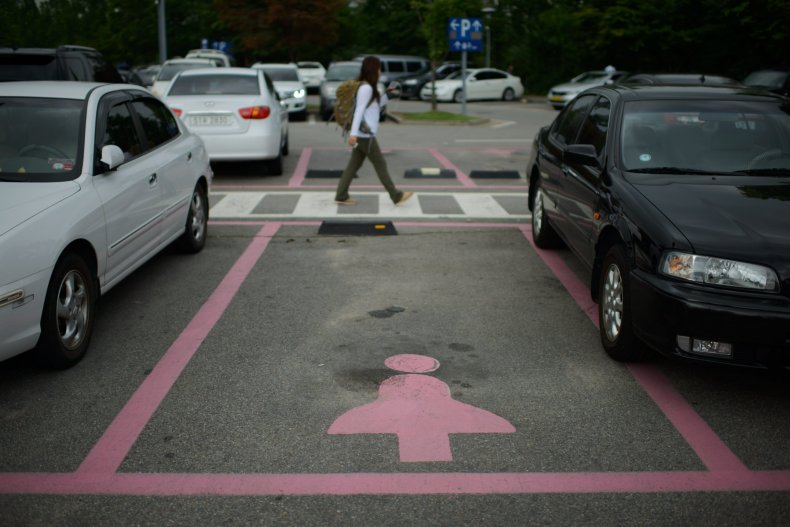 In a longer statement published July 19 as a comment to the Facebook post, the airport explained that the initiative was inspired by European airports, such as those in Frankfurt, Munich and Rome, which "pioneered the idea by developing special signs and highlighting the color of parking spaces."
"We wanted to emphasize that we do not restrict women or men in the right to choose one of more than 3,500 parking spaces on the airport territory. As in European airports, the allocation of color or symbol only indicates an additional service to improve the level of comfort," the statement said. It added that the aim was to increase convenience for drivers in locating parking spots closer to better-illuminated parking areas that are "near pedestrian paths and payment points."
According to the airport, the pink parking spaces are wider—to facilitate handling a baby carriage, installing a car seat or dealing with a luggage trolley.
Pink parking spaces can be found in Asia too. South Korea introduced spots that are longer and wider and display the stick figure traditionally associated with women's spaces, as part of the "women-friendly Seoul" project, The Korea Times reported in 2009.
Malls in Malaysia introduced them in 2014, and the Chinese city of Hangzhou followed in 2016, dividing opinion between those who found the pink-colored spaces sexist and those who found them useful, as a local news outlet reported.