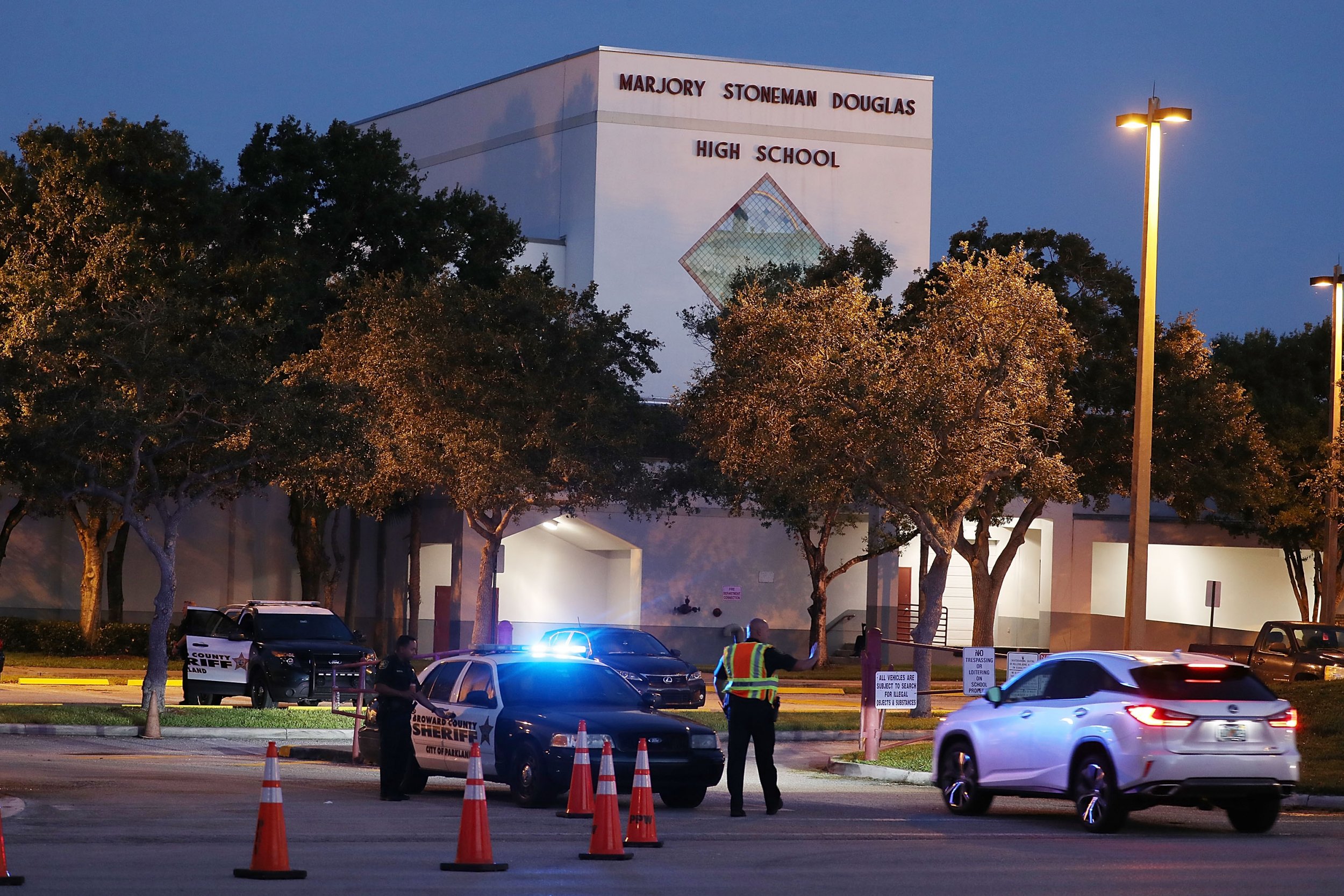 Teachers should be allowed to carry guns in school, provided they undergo training and volunteer, according to the state commission investigating the high school shooting last year in Parkland, Florida.
The controversial recommendation is part of a preliminary 446-page report that the commission approved unanimously on Wednesday. The report comes as the United States grapples with how to prevent deadly shootings like the one at Parkland's Marjory Stoneman Douglas High School on February 14, 2018, that left 17 dead.
Read more: Parkland shooting survivor David Hogg, mocked by Laura Ingraham over college rejections, will attend Harvard
The report is now with outgoing Governor Rick Scott, Governor-elect Ron DeSantis and the Florida Legislature. It describes in detail what is believed to have happened before, during and after the attack and cites numerous failures on the part of school and law enforcement officials in addition to proposals for improvement.
The suggestion to arm teachers, however, has drawn perhaps the strongest reaction.
President Donald Trump has repeatedly voiced his support for the idea. "If you had a teacher who was adept with the firearm, they could end the attack very quickly," Trump said in February. "This would be obviously only for people who were very adept at handling a gun, and it would be, it's called concealed carry, where a teacher would have a concealed gun on them."
The American Federation of Teachers and the National Education Association, the two largest organizations of education professionals in the U.S., have repeated rejected the idea of arming teachers.
Last month, the public safety commission voted 13-1 to recommend expanding the state law to allow classroom teachers to volunteer to carry a firearm and respond to an active shooter threat.
Under current legislation, only certain employees, such as security guards or administrators, can carry a firearm. Polk County Sheriff Grady Judd welcomed the news.
"In the ideal world, we shouldn't need anyone on campus with a gun, but that's not the world we live in today," Judd was quoted as saying by the South Florida Sun-Sentinel. "One's not enough. Two's not enough. We need multiple people in order to protect the children."
However, when news of the recommendation first emerged in December, the proposals were also met by fierce criticism.
"There is no evidence that arming teachers makes kids safer," said Gay Valimont, a volunteer leader with the Florida chapter of Moms Demand Action for Gun Sense in America said in a statement published on the website of Everytown for Gun Violence—a movement working to end gun violence and build safer communities. "Our children deserve real solutions to keep them safe from gun violence—like a criminal background check on every gun sale—not policies that will put them at even higher risk."
Funding to install bulletproof glass on school windows by 2025 and ensure teachers undergo mandatory lockdown training were also among the recommendations included the report.
The commission also suggested schools should install classroom doors that can be locked from the inside, as part of a series of changes aimed at making schools safer against the threat of mass shooters.
The 15-member panel was assembled in March last year, a month after 19-year-old Nikolas Cruz allegedly opened fire at Marjory Stoneman Douglas High School, killing 17 students and staff and injuring another 17.
The shooting was the deadliest attack at a high school in the U.S., surpassing the 1999 Columbine High School massacre.