New Jersey Mayor Who Shared Parkland Conspiracy Theory About David Hogg Loses Re-Election
A New Jersey mayor who shared a Parkland conspiracy theory during his term lost his re-election bid.
Wayne Levante, the Republican mayor of Newton, New Jersey, was just a vote shy of a seven-candidate race for three council seats on Tuesday, New Jersey Advance Media reported.
Levante was slammed on social media after he shared a conspiracy theory of the Parkland, Florida, shooting, which left 17 students and employees at Marjory Stoneman Douglas High School. Levante wrote on Facebook in February that David Hogg, a student at the high school, was a "crisis actor."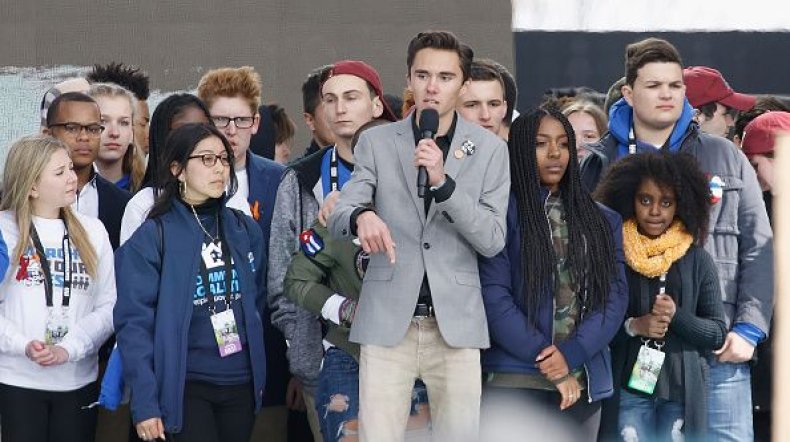 Levante defended his post and said that "people have a right to look at this stuff and form an opinion," New Jersey Advance Media previously reported.
"They have a right to watch David Hogg struggling to answer questions and misstating words and for them to decide whether or not he's just a nervous young kid, or he's trying to remember lines that CNN gave him," Levante previously said.
Newsweek has reached out to Levante for comment but did not hear back in time for publication.
In March, the Newton Town Council took a vote to censure Levante and requested that he resign. Levante said he would let voters chose if he should remain in office and turned down the requests to resign.
Many conspiracy theories have circulated on social media after the February 14 shooting. Conspiracy theories surrounding Hogg stated that he does not attend the Florida High School and is really 26 years old instead of 17. Another conspiracy theory stated that Hogg was not at the school during the time of the shooting, which was proven false as Newsweek previously reported that Hogg was hiding inside a classroom with other students.
Other Parkland students like Emma Gonzalez were targeted in the conspiracy theories, with some saying that she bullied the school shooter Nikolas Cruz and that she attacked a truck at the March for Our Lives rally that belonged to a supporter of the Second Amendment.
New Jersey Mayor Who Shared Parkland Conspiracy Theory About David Hogg Loses Re-Election | U.S.