David Hogg Lambasts Politicians After Santa Fe High School Shooting
Parkland school shooting survivor David Hogg took to Twitter on Friday to lambast politicians for their inaction on gun violence in the wake of yet another school shooting, this time at Santa Fe High School in Texas. Hogg has been an outspoken advocate for gun control since the February shooting at his high school, Marjory Stoneman Douglas High, in Parkland, Florida.
"Get ready for two weeks of media coverage of politicians acting like they give a shit when in reality they just want to boost their approval ratings before midterms," Hogg wrote.
The shooting at Santa Fe High School in Santa Fe, Texas, left at least eight people dead, according to Harris County Sheriff Ed Gonzalez. The majority of those killed were students. Authorities had not yet released the name of the suspected shooter; Gonzalez said one person was in custody and another was detained for questioning.
Hospital staff at the University of Texas Medical Branch confirmed they received patients from the shooting and that at least one person was in surgery. A police officer was also wounded, authorities said.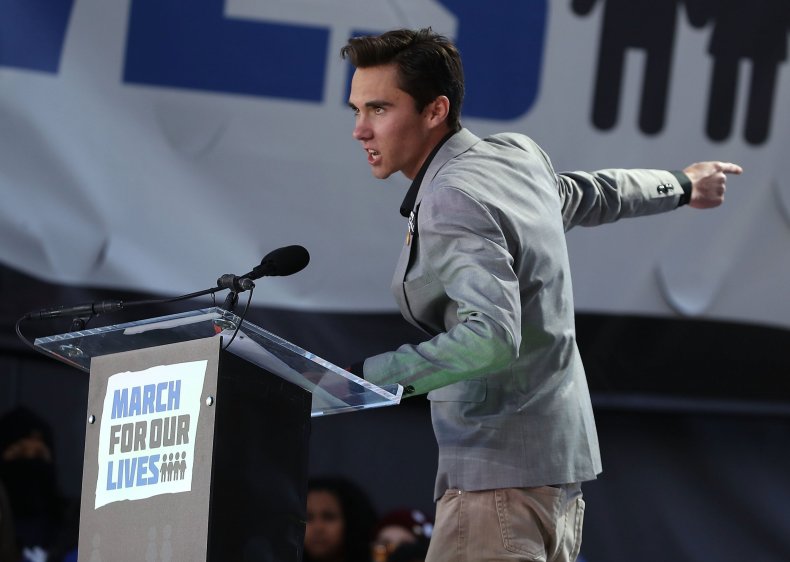 The shooting unfolded at the high school, some 36 miles away from Houston, early in the morning. Witnesses described being told to run, with some saying they saw a gunman armed with what appeared to be a shotgun.
Other Parkland survivors weighed in on the shooting, the 22nd in the United States this year.
"My heart is so heavy for the students of Santa Fe High School," Jaclyn Corin wrote. "It's an all too familiar feeling no one should have to experience. I am so sorry this epidemic touched your town. Parkland will stand with you now and forever."