Parkland Father Blasts Trump's Claim That Shooting Survivors 'Love' Him: 'Keep Your Mouth Just Quiet'
Fred Guttenberg, a gun reform activist and the father of one of the Parkland shooting victims, called out President Donald Trump this week for claiming that the survivors of mass shootings and gun violence "love" him, pointing out that he actually hates the president's actions.
"Mr. President, let me tell you something: I don't care about you. This is not about love or hate. I don't care about you. I care about what you do. And I hate what you are doing," Guttenberg said in an interview with CNN on Thursday morning. The activist, whose 14-year-old daughter Jaime Guttenberg died during the mass shooting at Marjory Stoneman Douglas High School in Parkland, Florida, last year, called out Trump's inaction on addressing gun violence while also criticizing GOP Senate Majority Leader Mitch McConnell.
"You are using the pain of the victims of gun violence to speak in a way that allows you to look like you're going to do something but only to play games with their emotions and not do it in the end," Guttenberg continued.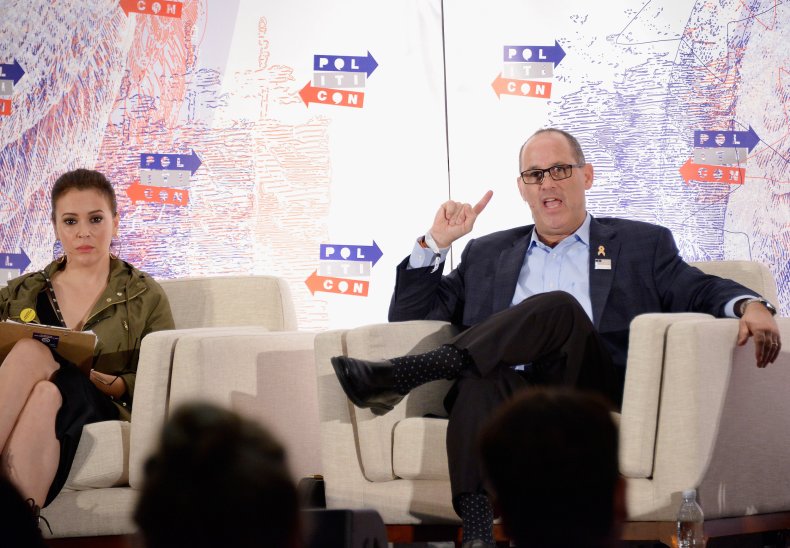 "It is time for you to stop talking on this topic until you are ready to give Mitch McConnell the go ahead to open up the Senate and actually take on legislation. Stay out of this. Keep your mouth just quiet unless you're ready to be a serious participant in this conversation," he said. "Just stop."
Mass shootings have become a growing problem in the U.S. in recent years, with more than 250 recorded in the country this year alone. In the wake of two mass shootings in the same weekend earlier this month in Texas and Ohio, activists and many lawmakers were hopeful that the government would finally implement serious reforms that could address the problem. The primary goals of mainstream gun rights activists is to reimplement an assault weapon ban that expired in 2004 and to intensify background checks, while also closing loopholes that allow individuals to purchase weapons without the screening process.
Critics of such policies argue that the right to bear arms is enshrined in the Constitution's Second Amendment. They allege that such measures will negatively impact the vast majority of law abiding gun owners who have never acted violently.
Trump initially appeared serious about pushing through some gun reform policies, including on background checks. However, the White House has since walked back its support for improving the screening process. Activists that little, if anything, will actually be accomplished in the short-term to curb nationwide gun violence.
"Stop talking about love. This is not about you," Guttenberg said in his CNN interview. "Don't worry about how people think about you. Do the right thing. Get it done. Tell Mitch McConnell to open up the Senate graveyard. Let's get this done. Enough is enough."