Parkland Father: Only Joe Biden Has the Ability Now to Heal This Nation | Opinion
The current occupant of the White House ignored warnings from experts. He has refused to listen to scientists and doctors. He has failed to act. And now, the U.S. death toll of the coronavirus pandemic climbs exponentially with each day that passes.
Last week, this administration projected some 100,000 to 240,000 American deaths as the low-end goal of their response efforts. The thought of hundreds of thousands of Americans dying as a best-case scenario is astounding. And don't forget: These people will be dying alone. Families will be suffering through the tragic loss of loved ones and not even be able to comfort them or be comforted by being with them.
It's easy to see that number as just a statistic or the terrible consequences of this White House's failure in leadership. But we need a president who sees the pandemic's death toll as more than that.
Each day, Joe Biden carries the number of U.S. soldiers who have died overseas in his coat pocket. And for him, it's important to have the exact number updated each day, not just a ballpark figure, because he sees the value in every single human life.
Right now, we need a president who will carry the weight of the loss of each American life. We need a president who can comfort American families through the heartbreaking reality that those who are dying are dying alone. Joe can do this.
The scope of Joe's personal losses—first his wife and baby daughter to a car accident and later his oldest son to brain cancer—gives him the ability to meet this moment for so many Americans who are now experiencing tragedies of their own.
Like I do, Joe understands what it's like to lose a child. He knows what it's like to lose a wife and the mother of his children. He also knows better than anyone that even when we beat this virus, there is still a long road of healing ahead for so many families across the country.
After my daughter was killed in the shooting at Marjory Stoneman Douglas High School in Parkland, Florida, no one came forward with more meaningful advice than Joe Biden.
What's so powerful about Joe is his ability to look you in the eye and be straightforward about the days that lie ahead. He often reminds people to stay grounded in who you are and what your values are—because at a time when your foundation is crumbling, it's easy to give up, disengage and separate yourself from the reality of your grief.
In the days after my daughter's death, I distinctly remember Joe telling me that what always got him through was mission and purpose. His ability to get things done for the American people has always been driven by just that: mission and purpose. And I believe his mission right now is to put this country back on track and bring us together.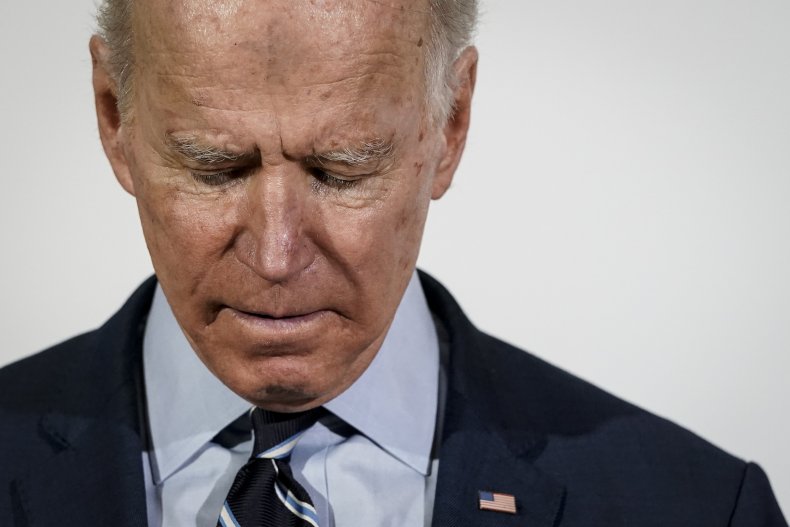 There is something so powerful about a president who can empathize with the thousands of Americans losing loved ones to this virus. This is personal for him. The leadership that someone with that perspective could bring to the White House is priceless.
In the deepest and most personal way possible, I can attest to Joe's decency, humanity and understanding of loss. To everyone who is feeling anxious, worried or heartbroken right now, I'm positive Joe would want you to know that you are not alone. He sees you, and he knows what you're going through because he's walked in your shoes. The details might be different, but the loss is the same.
And most important, I believe Joe when he says we will not be defeated. We will beat this virus, one way or another, and we will emerge stronger.
What is clear is that leading this country through the coronavirus pandemic is not something the current occupant of the White House is capable of, and we cannot count on him for what this country will need going forward. After the devastating toll this virus will inflict, we will need a president who can help this nation heal and come back from this crisis. Only Joe has the decency, humanity and history to do that for us now.
Fred Guttenberg is the father of Jaime Guttenberg, who was a victim of the Parkland school shooting.
The views expressed in this article are the author's own.​​​​