Parkland Students Petition Trump to Award Medal of Freedom to Student Who Died Saving Others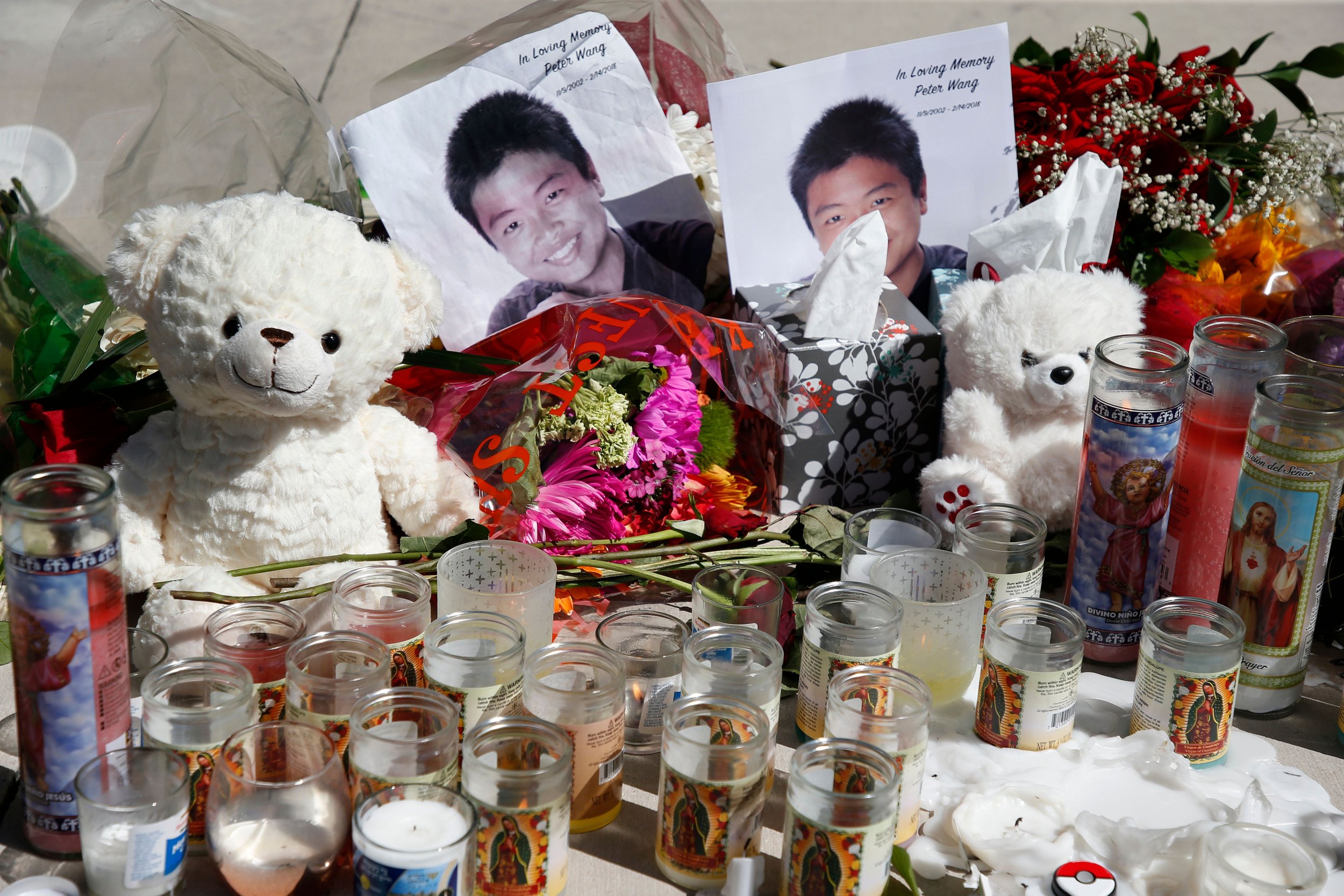 Less than a year after 17 people died during a shooting at Marjory Stoneman Douglas High School, a student is working to have one of the victims honored by President Donald Trump.
Kyle Kashuv, a survivor of the Parkland, Florida, shooting, started a petition for Peter Wang, who was killed, to be awarded the Presidential Medal of Freedom. Wang, a 15-year-old freshman at the school, was a member of the Junior ROTC (JROTC) program and sacrificed his own life to save others.
When the gunfire broke out, Wang was wearing his JROTC shirt and instead of running for his life, he held a door open so other students could escape, according to the South Florida Sun-Sentinel. Unfortunately, his decision to save others, something his family said embodied who the 15-year-old was, was his final act of selflessness. Wang was shot and killed.
"He is so brave. He is the person who is genuinely kind to everyone. He doesn't care about popularity. He always liked to cheer people up. He is like the big brother everyone wished they had,'' Lin Chen, Wang's cousin, told the South Florida Sun-Sentinel.
In honor of Wang's heroism, Kashuv called for the country to join together and cross party lines to ask Trump to posthumously award Wang the Presidential Medal of Freedom. The award is the highest civilian award in the United States.
Speaking through an interpreter, Wang's parents told WFOR that their son receiving the award would be a huge honor. Cameron Kasky, a Marjory Stoneman Douglas High School student, also vocalized his support.
"For the Presidential Medal of Freedom, there's no better recipient," Kasky told WFOR. "Peter lost his life defending others, which is what he wanted to do with his life. He wanted to go into the military and that is a young man who deserves this honor."
Kasky added that if Wang is awarded the honor, he believes the entire town would rejoice no matter when it happens.
Wang dreamed of attending America's prestigious military academy, West Point, and in honor of his actions during the February 14 shooting, the academy posthumously admitted him.
"It was an appropriate way for USMA to honor this brave young man," a statement said. "West Point has given posthumous offers of admissions in very rare instances for those candidates or potential candidate's whose actions exemplified the tenets of Duty, Honor and Country."
The Army also awarded Wang the Medal of Heroism and retired Navy Lieutenant Commander Alan Starr told the Miami Heraldthat Wang's actions were above and beyond what any other kid would do. His Army medal was pinned to the chest of his JROTC uniform, which he was buried in.
To get a response from the White House, the petition needs to secure 97,391 signatures by December 22. As of Friday morning, one day after it was created, 2,609 people had signed.