I'm just going to say it. The culture of our country is currently sick. Camaraderie has dissipated. Our faith in doing the right thing is dwindling by the day. This year's election will most likely be one of the most important in the history of our free country.
Let me reintroduce myself once again. I am the grieving mother of a beautiful 14-year-old daughter who was murdered in her high school while she was trying to learn. This horrific, unimaginable and tragic nightmare causes me to do a lot more thinking about the country that we live in than I used to.
Over the past three years, this country has become increasingly divided. With tactics of the current occupant of the White House, Americans have learned to argue more, disagree more and fight more. There is zero connection among the two political parties. Instead, they choose to agree to disagree, to negate each other's wishes and to oppose anything the other thinks is right. This must change.
I think I can safely say that all of us would wish for a booming economy. I also think that everyone would agree that having health care that works is a necessity. Clearly lawmakers have their own ingenious ideas for what that all means, but they want it. What I don't understand is why there is such a disagreement about the safety of our country. Every day, children and adults alike are frightened by the idea that they may not live to see tomorrow because of unnecessary gun violence. It is occurring in all types of neighborhoods, all levels of socioeconomic statuses, in many different places (malls, movie theaters, concerts, schools and on the streets).
The safety of our citizens should not be a partisan issue. It should be a top priority. This election must be a top priority. Everyone of voting age needs to vote! That includes voting in the primaries.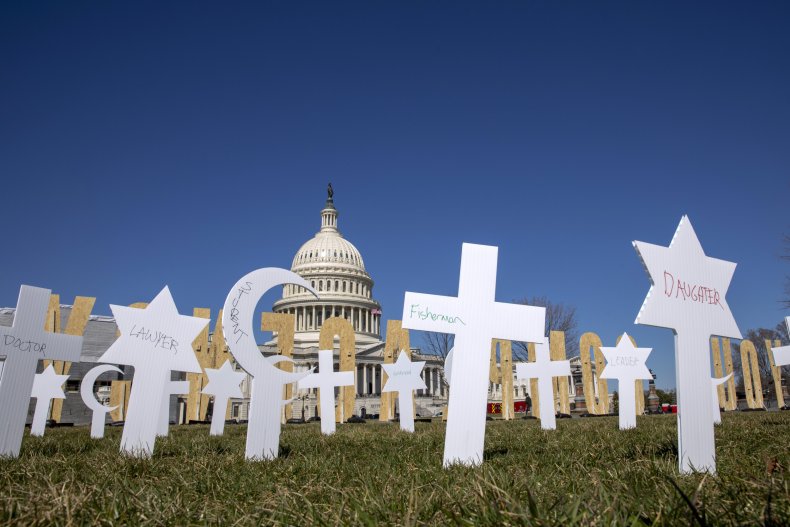 Some Americans have lost sight of something at the very core of our country: freedom. Many have also lost sight of what's important in a leader: honesty, trust, compassion and above all decency. Are we raising our children and grandchildren to look up to a president who insults, bullies and talks down to people? As a country, we should be better than that. Other countries are pointing fingers at us, rather than looking at us with envy.
It is crucial that we get our priorities straight this year and send the best people for the job to Congress and the White House who will also be stand-up citizens. Please think about this. Put your family first. Teach the youth of today what is important and make the people of our country united again and proud to be Americans. We must be better.
Jennifer Guttenberg is the mother of Jaime Guttenberg and the founder of Orange Ribbons for Jaime.
The views expressed in this article are the writer's own.