Seven Boys Arrested for Threatening to 'Shoot Up School' and 'Become Active Shooters'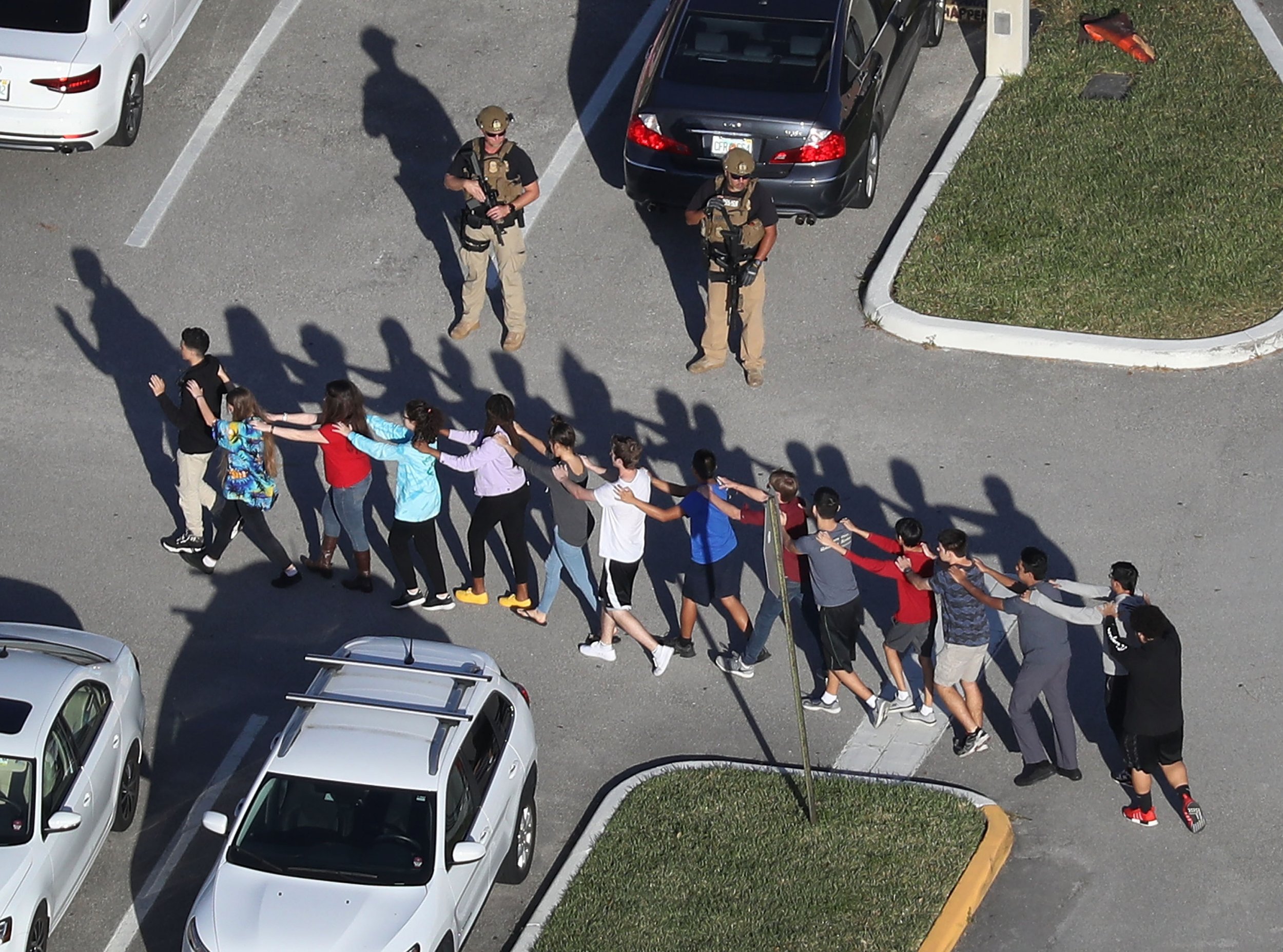 Seven boys who attend Stafford Township Intermediate School in New Jersey were arrested Wednesday for making threats at school.
The boys, four of whom are 11 and three of whom are 12, threatened to "shoot up the school" and "become active shooters," police said in a statement. The boys were charged with making terroristic threats.
Police were alerted about one boy via an electronic notification system employed by the school that allows students to report harassment or bullying. Police said the boy was making threats, which were reported over the system. The boy was intercepted on a school bus by administrators as school let out.
"There is zero tolerance for any threat of violence in our schools or anywhere else. All reports will be fully investigated, and all threats will be prosecuted to the fullest extent," said Stafford Township Police Chief Thomas Dellane and the school's superintendent George Chidiac in the statement.
Stafford Township police could not immediately be reached for comment.
The statement also encouraged students who "see something [or] hear something, [to] say something."
The boys' names were not released.
The incident comes less than a month after a deadly school shooting in Parkland, Florida, that left 17 people dead. The shooting, at Marjory Stoneman Douglas High School, was one of the deadliest school massacres ever and has put school districts across the country on edge.
Poway Unified School District, just north of San Diego, has introduced a hotline to report school threats 24 hours a day. Schools in Maine are adding police officers to deal with the potential threat of school shooters. A school district in Kentucky and others across the country, are considering potentially arming teachers to protect students.
The Educator's School Safety Network, a nonprofit that advocates for safer schools, reported that since the Parkland shooting, violent incidents at schools have increased sevenfold. The organization said that the number of incidents has jumped from an average of 10 per day nationally to more than 70. That number includes threats, hoaxes, thwarted plots and guns being confiscated.