Three Marjory Stoneman Douglas Students Taken Into Custody for Charges Involving Weapons
A month after one of the deadliest school shootings in modern history, three students were arrested at the school where the massacre took place for separate incidents involving weapons, according to police.
One Marjory Stoneman Douglas High School student, who police did not identify in a statement, was investigated Tuesday and faces a charge of making a threat on social media. The student, a sophomore, allegedly shared photos on Snapchat where he brandished a gun and showed off bullets. Police said that the images involved a threat toward another student.
The student was hospitalized under Florida's "Baker Act," which allows people to be involuntarily institutionalized if they are deemed a threat to themselves or others. After his assessment, he will be taken to a detention facility.
Two other students at the Parkland, Florida, school were arrested for incidents involving knives. Gavin Stricker, 16, was arrested for a nine-inch knife he allegedly brandished on a school bus Monday, according to the Sun-Sentinel.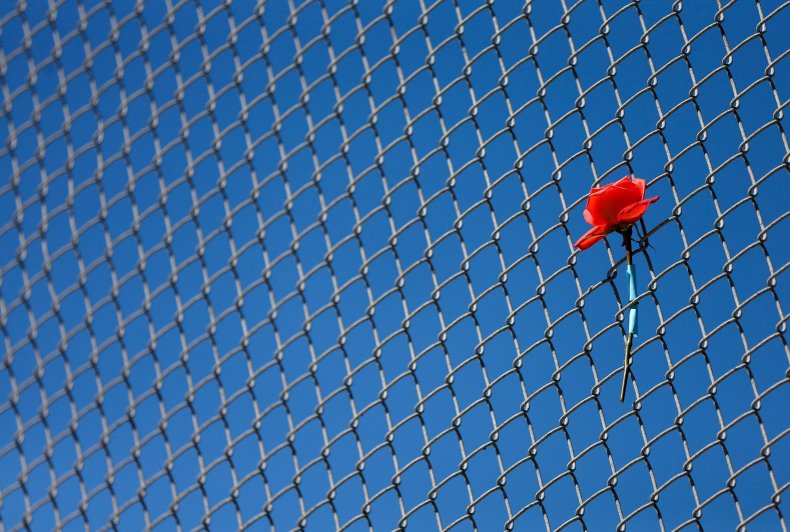 One woman was arrested for allegedly pulling a knife on another student, according to police. Jordan Salter, 18, allegedly got into an argument with another student. She then dumped a bowl of cereal on him and pulled a small knife out of her bra, according to WFOR, a Miami-based CBS News station.
"It makes me sad because we just lost 17 of our family members and they're making the problem worse when we're trying to make everything better," a student told the news station.
On Monday, a deputy with the county's sheriff's office was suspended for falling asleep while guarding the school. Deputy Moises Carotti will be off the job while the incident is investigated.
"Of all the schools in America, you would think this would be the safest one right now," said Marco Rubio, Florida's Republican senator in a statement about the deputy. "This is so outrageous it's almost impossible to believe."