Parkland Shooter's Brother Zachary Cruz Arrested Again for Being Close to Another Florida School
Updated |
Zachary Cruz, the brother of Marjory Stoneman Douglas High School shooting suspect Nikolas Cruz, has been arrested after allegedly violating the terms of his probation.
Zachary Cruz, 18, was booked into Palm Beach County jail just after 6:40 p.m. on Tuesday after he was found driving a Kia SUV without a valid license and being near to the Park Vista Community High School in Lake Worth, Florida, reports Sun Sentinel.
Cruz was previously arrested on March 19 for trespassing at Stoneman Douglas High School one month after the massacre which left 17 people dead. He claims he was there to "reflect" and "to soak it in" despite being ordered to stay away, according to an affidavit. Surveillance footage showed Zachary Cruz skateboarding around the property.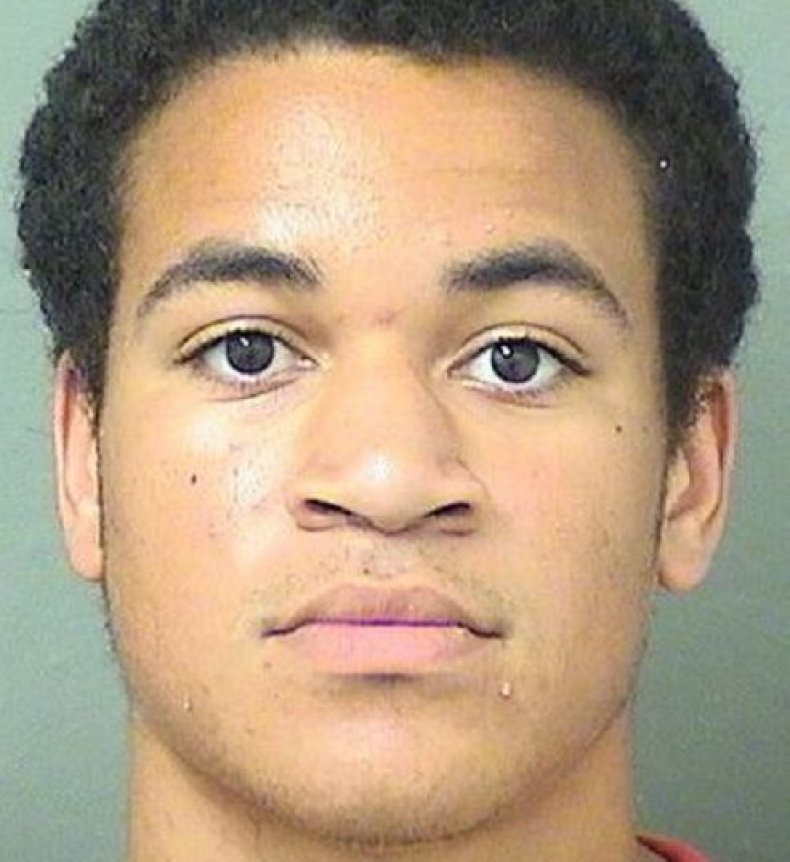 After pleading no contest to the trespassing charge, he was sentenced to six months probation. He was also ordered to stay at least a mile away from Marjory Stoneman Douglas High School and any other school which he was not enrolled in.
According to his arrest warrant, Cruz violated his probation by approaching within about 25 feet of the west parking lot of Park Vista Community High School, according to the Palm Beach County Sherriff's Office.
His brother Nikolas Cruz has been charged with 17 counts of first-degree murder in connection with the massacre in Parkland, Florida, on February 14.
In the hours after the shooting, Zachary Cruz was involuntarily committed for a mental-health evaluation, reports Palm Beach Post. He reportedly told investigators "I don't want to be alive. I don't want to deal with this stuff," after hearing about the shooting.
Correction: This story originally stated Cruz allegedly violated his parole. He is accused of violating his probation.