'My Child Was Killed by the Parkland Shooter—He Deserved The Death Penalty'
The moment the verdict was announced, I couldn't believe what I was hearing. A jury recommended that the person who murdered seventeen people, including my daughter, Alyssa Alhadeff, at Marjory Stoneman Douglas High School, in Parkland, Florida, should be sentenced to life in prison instead of receiving the death penalty. I was extremely disappointed and upset, I could not even process what was happening.
I attended the sentencing trial of the Parkland gunman as a parent, a mother of my daughter, who was murdered on Valentine's Day 2018. My child was only fourteen years old when she was brutally killed, shot eight times in her English classroom. I wonder, if we have capital punishment in our country and it's not used as a punishment for the murder of seventeen innocent people, then what is it for?
In the days leading up to the verdict, I expected the decision from the jury would unanimously be the death penalty. Especially after the quick deliberations at the trial itself, I was so shocked and surprised that this was the outcome.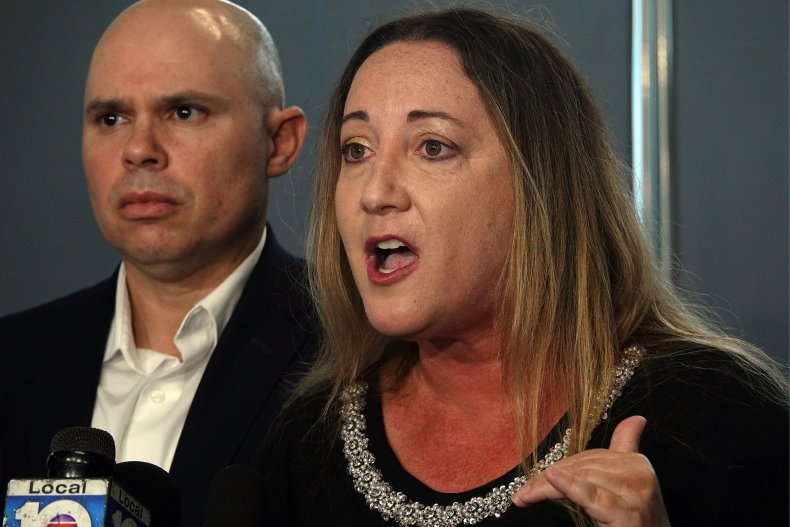 The deliberations only took around seven hours in total, which I found frustrating. I feel they rushed the verdict and I'm really disappointed in the jurors who chose to spare the gunman. I can't comprehend what their decision making process was. I felt that of the nine people who chose the death penalty, perhaps they could have spent longer trying to convince others of their choice. It was very upsetting.
The trial was heart wrenching. It was agonizing sitting there in the court room for the two days I was there. It really brought me back to the day of the shooting, when we were waiting to hear if Alyssa was one of the murder victims at the school. It was very distressing going through each of the deaths and it was horrific seeing the gunman in person. I couldn't stand looking at him or breathing the same air as him. It was extremely painful.
I have discussed the verdict with families of other victims and everybody I have spoken with is so disappointed. We just can't believe this is the outcome. Myself, my two sons and my husband are in shock. We are angry. We know we can't bring Alyssa back, but we hoped for justice. On the state seal of Florida it says: "In God we trust." We trusted this process, but we feel it has let us down.
I believe, unfortunately, that this decision may encourage the next school shooter, partly because of the notoriety and the attention this murderer has received.
But also, he's getting life in prison, so there's not even the death penalty as a consequence. As the president of Make Our Schools Safe, a non-profit organization dedicated to protecting students and teachers, it makes my job harder.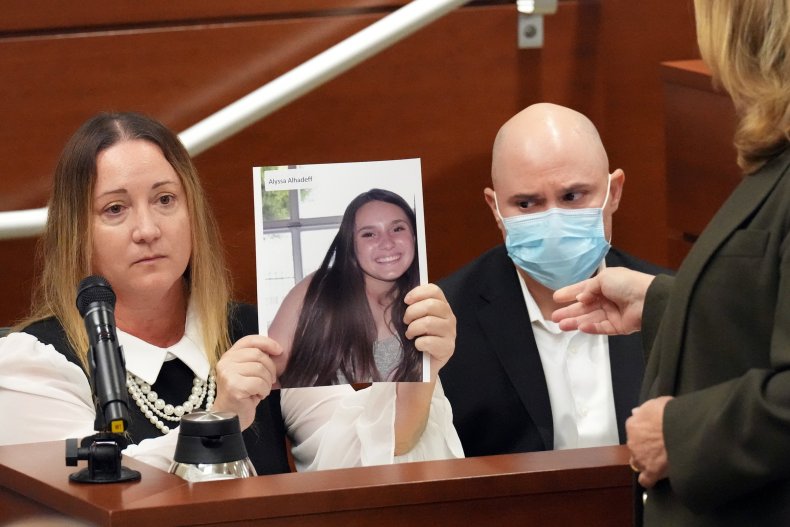 I believe the ripple effect of this decision will be tremendous. We have set a precedent with this verdict, so God forbid this happens again here in Florida or anywhere else, jurors could take this as a consideration in their decision. In our eyes, this was the wrong choice and should not have happened; he should have received the death penalty.
I continue to insist that this gunman should receive no notoriety, that we should stop showing his face. But unfortunately, I believe parts of the media are sensationalizing the shooting by constantly putting his picture out there. In my opinion, another teenager could see the type of attention one gets after committing such a crime and be encouraged to do the same thing. School shootings are disgusting and awful, I believe we should have set a precedent which means it's less likely anyone would repeat such an act ever again.
At Make Our Schools Safe, we are working hard to ensure children and teachers are secure. We are trying to implement safety clubs in every high school, where students and staff are empowered to help create and maintain a culture of safety and vigilance.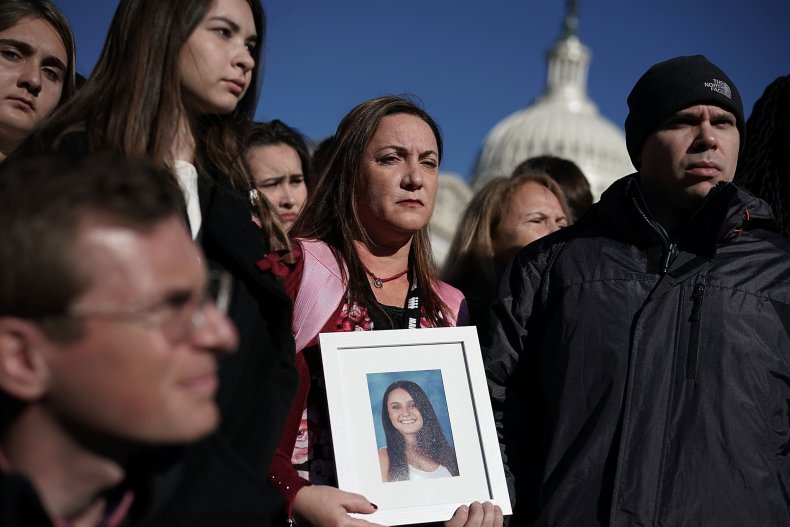 We are also campaigning to pass Alyssa's Law, a critical piece of legislation which means panic buttons would be installed in schools as a standard level of nationwide protection. In a life threatening situation, teachers would push a button which is directly linked to law enforcement, so they can arrive on the scene as quickly as possible to take down a threat or call in emergency medical services to triage the victims.
Alyssa and the other victims are constantly honored through the organization's fundraisers and projects. We recently held a "Play For Eight" soccer tournament in their memory. Alyssa's soccer number was eight, and if you turn that sideways it's the infinity symbol, which means forever. So I will continue to be her voice forever and hope to have a law in her name passed nationwide one day. I know that together, we can make our schools safe.
Lori Alhadeff is the mother of Alyssa Alhadeff. She is an activist, member of the Broward County School Board and founder of Make Our Schools Safe. For more information on Alyssa's Law you can visit their website here or follow their journey on social media at @makeourschoolssafe.
All views expressed in this article are the author's own.
As told to Monica Greep.