Parkland Shooter Planned Attack in Cell Phone Videos: 'My Goal Is to Kill at Least 20 People'
The teenager who shot 17 people dead at his former high school had boasted in videos beforehand of plans to unleash carnage.
Nikolas Cruz, 19, went on a shooting spree at Marjory Stoneman Douglas High School in Parkland, Florida, on February 14.
Three cell phone video clips have emerged in which he said he wanted to kill multiple people. In one, he says: "Hello. My name is Nik and I'm going to be the next school shooter of 2018."
"My goal is to kill at least 20 people with an AR-15," he added, as he held the assault-style rifle he legally purchased and used as the murder weapon.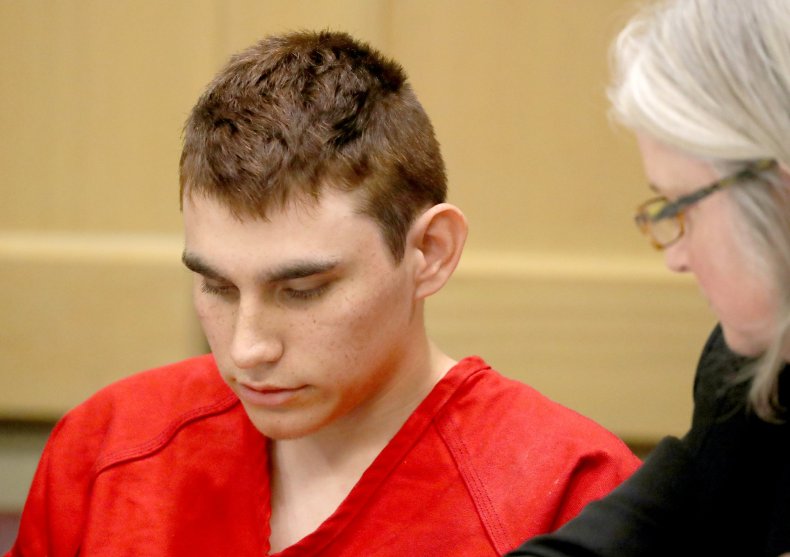 He also added: "You're all going to die. Can't wait."
The short videos were obtained by the Miami Heraldand other media outlets via a public records request.
They were part of prosecution evidence provided to his defense team, spokesperson for the Broward County state attorney's office, Constance Jones-Simmons said, according to Reuters.
Andrew Pollack, whose daughter Meadow Pollack who was killed in the shooting, read the transcript of the videos and said that it was clear Cruz was guilty of "premeditated murder."
"He knew what he was doing, he planned it... I don't see how they are going to claim that it was insanity or that he didn't know what he was doing.
"He was taking a car there, he was going to go set up his weapon, he was going to start shooting them, he was going to be laughing while he was doing it," he told CNN.
Cruz had been expelled from the school and was described as a social misfit with a fascination for guns. Police say he confessed to the killings but has not offered a motive.
Cruz is charged with 17 counts of murder and 17 counts of attempted murder in the second deadliest mass shooting at a U.S. school, behind the Sandy Hook massacre in Connecticut in 2012.