Parkland Shooting Suspect Nikolas Cruz Allegedly Attacked Deputy in Jail
Parkland, Florida, shooting suspect Nikolas Cruz allegedly attacked a detention deputy inside the Broward County Jail.
The Broward Sheriff's Office said in a press release sent to Newsweek that Cruz, who is currently awaiting trial for allegedly killing 17 people at Marjory Stoneman Douglas High School in February, attacked the Broward Sheriff's Office deputy at the BSO Main Jail in Fort Lauderdale, Florida, on Tuesday before 6 p.m. The extent of the deputy's injuries remains unknown.
BSO jail records stated that the 20-year-old faces three preliminary charges including aggravated assault and battery on an officer, along with the use of a chemical or electrical weapon on an officer.
Cruz allegedly entered the high school in Parkland on February 12 and opened fire. He killed 14 students and three staff members before being arrested shortly after. He was charged with 17 counts of murder and 17 counts of attempted murder, according to jail records.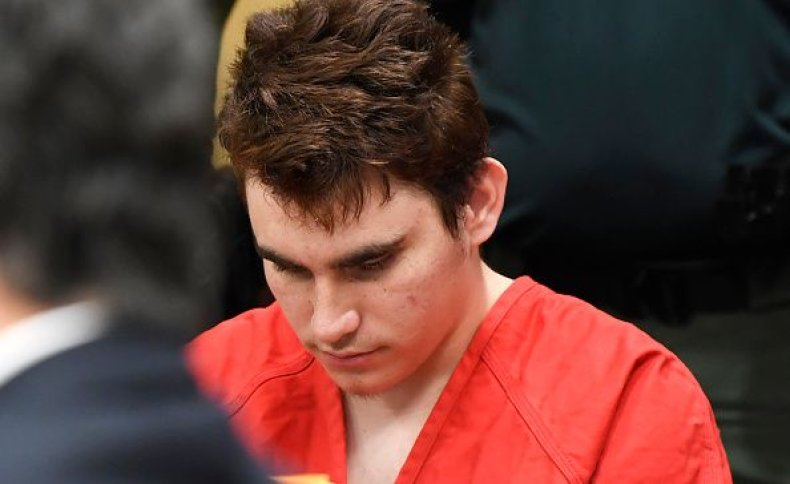 Cruz told a detective hours after he was arrested that he had a voice in his head that "started to get worse" after his mother died last November, according to a transcript of the interview released in August. The voice allegedly told Cruz to "Burn. Kill. Destroy," and told him to shoot people at an unspecified park a week before the shooting at the high school.
The shooting suspect was almost forcibly committed due to mental health concerns a little over a year before the massacre, according to court documents previously obtained by the Associated Press. Cruz was recommended to be committed for a mental health check by two school counselors and a resource officer, according to the documents.
The recommendations came shortly after he had previously written the word kill in a notebook, cut himself and had reportedly told a classmate that he wanted to buy and use a gun, according to the AP.
The FBI was also informed of Cruz's behavior. On January 5, a woman gave the bureau a tip that Cruz was "going to explode." She told the FBI that she feared Cruz would end up "getting into a school and just shooting up the place," according to a transcript obtained by The Wall Street Journal.
"I just want to, you know, get it off my chest in case something does happen and I do believe something's going to happen," the woman said.