Trump Will Cut $425 Million From School Safety Programs, Schumer Warns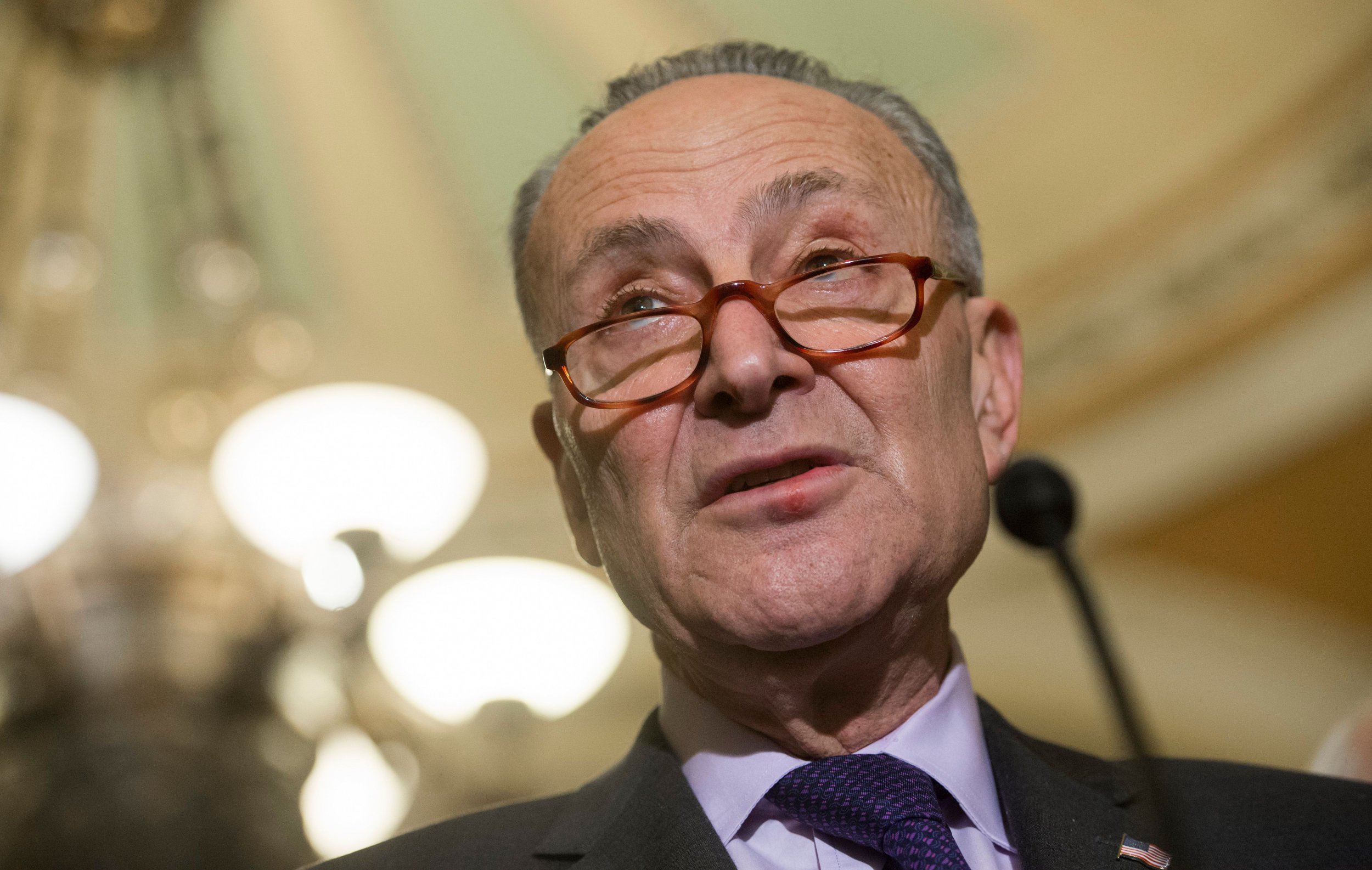 Democratic Senator Chuck Schumer is speaking out against President Donald Trump's proposed education budget. Under the spending plan, $425 million would be slashed from programs designed to prevent future school shootings and provide community assistance in disaster recovery.
The Senate minority leader said that the budget—released just days before 17 people were killed at Marjory Stoneman Douglas High School in Parkland, Florida—would reduce the government's capacity to prevent future shootings.
"To know we have a budget pieced together that undermines the Department of Education on so many levels to prevent the next Parkland tragedy is nails on a chalkboard," Schumer said.
Under the budget proposed by Trump and Education Secretary Betsy DeVos, about $3.6 billion, or 5 percent of current spending levels, would be deducted from education spending. The cuts include $425 million removed from mental health and school safety programs, Schumer noted.
At risk is the School Emergency Response to Violence Program, which has helped communities—including Newtown, Connecticut, where the Sandy Hook Elementary shooting took place in 2012—recover from mass shootings. Established in 2001, it has also helped schools in areas devastated by natural disasters such as Hurricane Sandy in 2013.
"It is particularly troubling that we are in the midst of a national tragedy in Florida and having to talk about these cuts, because the students impacted by the Parkland shooting are going to need the exact kinds of funding and support that Newtown received in the wake of that horrific shooting," Schumer said.
Also at risk under the budget are "project prevention grants," which are directed to school districts where violence is pervasive to fund counseling and conflict resolution initiatives.
Schumer pledged Sunday to do everything he could to prevent the cuts making it to the final budget, and criticized the president's support for allowing teachers to carry guns in schools, which he said would "make things worse, not better."