Parkland school shooting survivor David Hogg has called for an age limit on politicians. In an extended profile piece by New York Magazine, Hogg spoke extensively about politics, even saying he would enter the race himself one day.
"I think I've come to that conclusion," Hogg said. "I want to be at least part of the change in Congress." Only 18 years old, Hogg expects he'll run for Congress in seven years, when he will be 25.
One of his more interesting ideas was to place an age limit on candidates and elected members. "The reason Republicans are successful right now is because they're empowering young people," he said. "Older Democrats just won't move the f**** off the plate and let us take control. Nancy Pelosi is old." Minority Leader of the United States House of Representatives, Pelosi is a Democrat and 78 years old.
Journalist Lisa Miller debated the idea, saying that age was not necessarily related to the effectiveness of politicians. Hogg later went on Twitter and asked his 868,000 followers what they thought. "I had an interesting conversation today when the question of congressional age limits came up. Do you think there should be an age limit on congressmen, congresswomen, and congressthem?"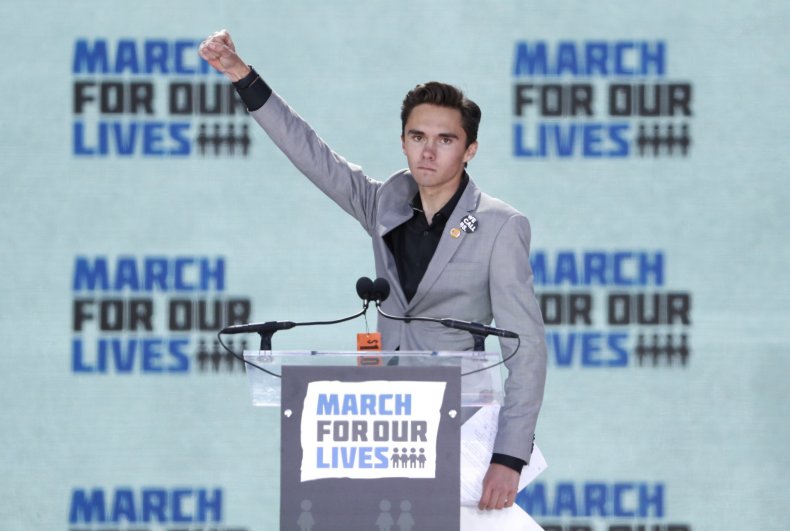 The vote polled almost 34,000 people, 59 percent of whom voted in favor of age limits.
Hogg has managed to shrug off claims that he is a "crisis actor," not to mention regular death threats. He said "If somebody is stupid enough to try anything on us, that will make the movement even stronger."
His mother, Rebecca Boldrick, said she received a letter in the mail in June that read: "F**** with the NRA, and you'll be DOA." In May, a Florida police officer even joked that he hoped Hogg would get hit by a car during an NRA protest.
"Hope some old lady loses control of her car in that lot. Jus saying…" Coconut Creek police officer Brian Valenti wrote on the Coral Springs/Parkland Facebook page, according to screenshots obtained by the Sun-Sentinel.
Valenti was suspended for five days without pay for the inappropriate remark. He was also ordered to undertake sensitivity training before returning to the police force.