Parkland Survivors Mock NRA for Gun Ban at Mike Pence's Speech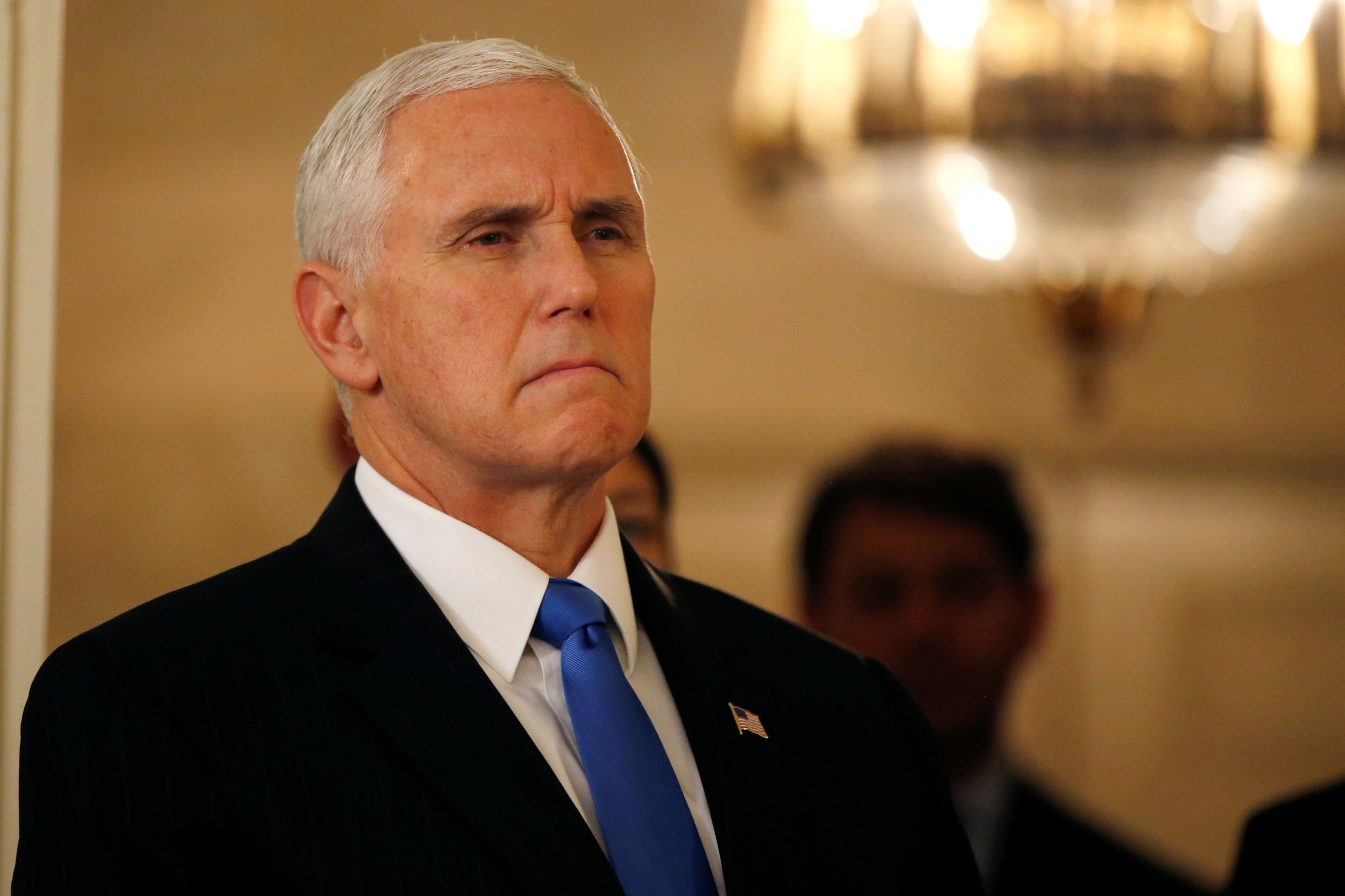 The National Rifle Association (NRA) has confirmed that no firearms will be permitted at their upcoming convention in Dallas during Vice President Mike Pence's address over concerns for his safety—a move which has been questioned and mocked by Parkland survivors.
Pence is due to speak at the annual NRA event on Friday at the Kay Bailey Hutchison Convention Center Arena. The White House also confirmed that President Donald Trump is expected to make an appearance at the NRA convention, which will take place between May 3-6.
Ahead of the talk, the NRA told members that as the Secret Service will be responsible for security at the event, "firearms and firearm accessories, knives or weapons of any kind" will be prohibited in the forum before and during Pence's appearance. Other items which will be prohibited during Pence's talk include backpacks, laser pointers, selfie sticks and aerosols.
The NRA has long advocated the notion that "the only way to stop a bad guy with a gun is with a good guy with a gun," and has opposed the idea of gun-free zones. The firearms ban at the convention has not gone unnoticed by those who survived the mass shooting at the Marjory Stoneman Douglas High School in Parkland, Florida, on February 14.
"Wait wait wait wait wait wait you're telling me to make the VP safe there aren't any weapons around but when it comes to children they want guns everywhere?" Matt Deitsch, a Parkland student who helped organize the March for Our Lives rally in Washington, D.C., wrote on Twitter. "Can someone explain this to me? Because it sounds like the NRA wants to protect people who help them sell guns, not kids."
Fred Guttenberg, father of 14-year-old victim Jaime Guttenberg, said: "On so many levels, this is enlightening. According to the NRA, we should want everyone to have weapons when we are in public. But when they put on a convention, the weapons are a concern? I thought giving everyone a gun was to enhance safety. Am I missing something?"
Parkland student Cameron Kasky also said the group had "evolved into such a hilarious parody of itself" because of the ban.
Despite the mockery aimed at the NRA, the group are merely obeying rules set by the Secret Service. A similar ban was also put in place during President Donald Trump's speech in Atlanta, Georgia, in 2017.
"The NRA is complying with laws that prohibit firearms from being brought into areas where Secret Service protectees visit," agency spokesman Shawn L. Holtzclaw told The Washington Post. "Individuals determined to be carrying firearms will not be allowed past a predetermined outer perimeter checkpoint, regardless of whether they possess a ticket to the event."