Parkland Victim's Father Calls Marco Rubio 'Weak' for Response to Donald Trump's Attack on Former Navy SEAL
The father of a Parkland mass shooting victim called Florida Senator Marco Rubio weak and urged him to stand up to President Donald Trump after the commander-in-chief lashed out at a former Navy SEAL.
In an interview on Fox News Sunday, the president criticized retired Admiral William H. McRaven, who oversaw the killing of Osama bin Laden and capture of Saddam Hussein. Trump asked why bin Laden hadn't been caught sooner and referred to McRaven as a "Hillary Clinton fan" and "Obama backer."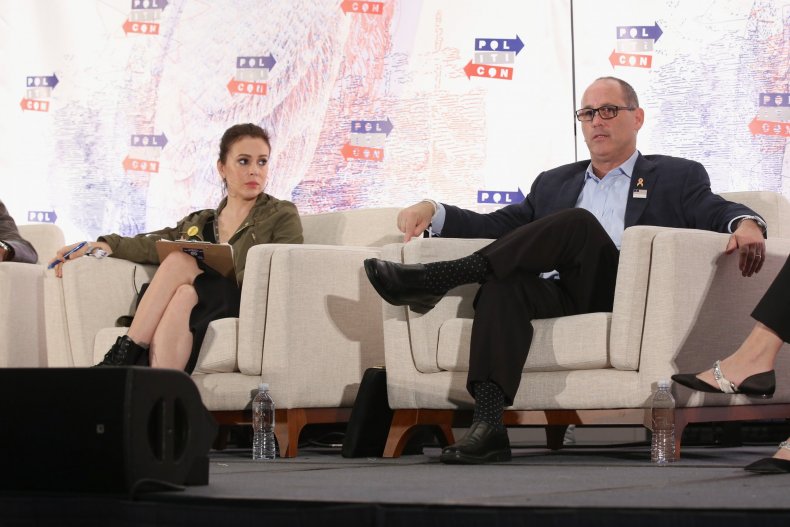 Rubio issued a response on Monday morning, joining a growing chorus of political criticism.
"I don't know if Adm. William McRaven shares my political views or not. But I do know that few Americans have sacrificed or risked more than he has to protect America & the freedoms we enjoy. His military career exemplified honor & excellence. I am grateful for his service," the Florida lawmaker wrote on Twitter.
Fred Guttenberg, a vocal gun control advocate whose daughter Jaime Guttenberg was killed in the Stoneman Douglas High School shooting, responded that the comments were inadequate.
"Sen Rubio, do not take easy way out with this tweet. This is what you did with guns when my daughter was murdered. You must also say why you are putting out this tweet and it is because of the horrible comments from our President. Stop being weak. Be strong. Call him out!!!" he wrote.
At a February town hall meeting after the mass shooting, Guttenberg grilled Rubio, who the Tampa Bay Times said received an A+ rating from the National Rifle Association in his 2016 election campaign. The Florida lawmaker had received $3.3 million from the NRA, according to an analysis published in The New York Times in October 2017.
"Senator Rubio, my daughter, running down the hallway at Marjory Stoneman Douglas, was shot in the back with an assault weapon -- the weapon of choice." Guttenberg said, according to CNN. "It is too easy to get," he continued. "It is a weapon of war. The fact that you can't stand with everybody in this building and say that, I'm sorry."
Guttenberg more recently drew national attention when he attempted to shake Justice Brett Kavanaugh's hand during the justice's Supreme Court confirmation hearings in September. The judge looked at Guttenberg but did not extend his hand.
"Just walked up to Judge Kavanaugh as morning session ended. Put out my hand to introduce myself as Jaime Guttenberg's dad. He pulled his hand back, turned his back to me and walked away. I guess he did not want to deal with the reality of gun violence," Guttenberg tweeted after the interaction.
Kavanaugh later said that he thought that Guttenberg was one of the many protesters who had attended the confirmation proceedings. "It had been a chaotic morning," he said, according to the Associated Press. "unfortunately did not realize that the man was the father of a shooting victim from Parkland, Florida. Mr. Guttenberg has suffered an incalculable loss. If I had known who he was, I would have shaken his hand, talked to him, and expressed my sympathy. And I would have listened to him."