Parkland Victim's Dad Calls Nikolas Cruz's Apology 'Just a Little Bit of Theater'
Family members of the victims of the Parkland school shooting have shown no sympathy for its perpetrator.
Nikolas Cruz shot and killed 17 people and injured 17 more at Marjory Douglas Stoneman High School in Parkland, Florida, in 2018. The act is the deadliest high school shooting in United States history.
The victims included 14 high school students and three members of the school's teaching staff.
Cruz, 23, pleaded guilty Wednesday to 17 counts of murder, along with an additional 17 counts of attempted murder, saying in a statement to the court that he was "very sorry for what I did."
"I have to live with it every day. And that if I were to get a second chance, I would do everything in my power to help others," Cruz continued.
Cruz now awaits sentencing, which will likely occur in January. At a minimum, he will spend life in prison without parole, but depending on the jurors' decision, he could also be sentenced to death.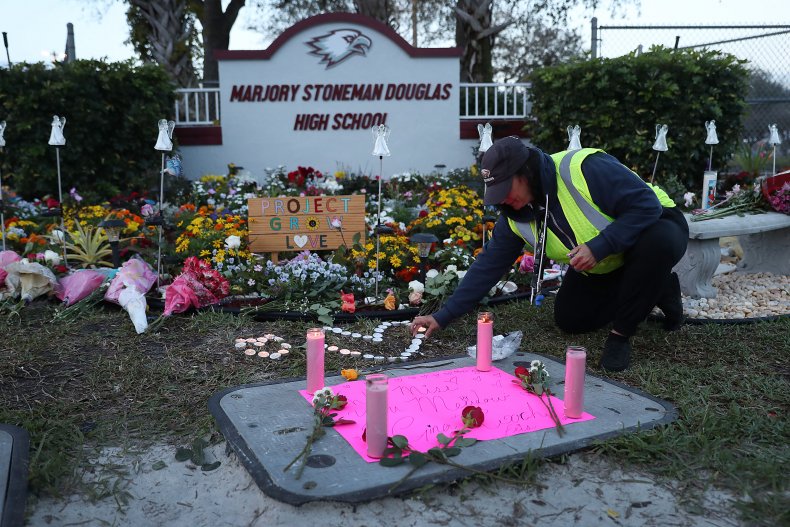 However, after the courtroom was adjourned, some of the parents and family members of the victims said that they did not buy Cruz's apology.
Tony Montalto, whose 14-year-old daughter Gina died in the massacre, told CNN that Cruz's words amounted to nothing more than an act.
"Quite frankly, it's absolutely ridiculous," Montalto said. "If he wanted to apologize, he shouldn't have murdered Gina and 16 other people that day. We saw a cold and calculating killer admit to murdering my beautiful daughter Gina and 16 others. Also, he admitted to attempting to kill another 17 people. He's clearly a very dangerous man."
"This is all just a little bit of theater, and it allows the defense to be able to focus on attempting to save his life in the penalty phase of the trial," Montalto continued.
Another family member who spoke up was Tom Hoyer, whose 15-year-old son Luke also died in the shooting. Hoyer told CBS Miami that life in prison was not enough, and that Cruz should be put to death, saying that he "deserves no mercy."
"We want him dead. We want him forgotten." Hoyer continued.
Cruz's actions reignited the gun control debate in the United States, with many activists stating that stricter regulation was needed to prevent further school shootings.
A number of students who survived the shooting founded Never Again MSD, an organization dedicated to helping enact new gun legislation. The group later organized the March for Our Lives, a nationwide protest against gun violence that became one of the largest demonstrations in U.S. history.
Never Again MSD also held town halls across Florida to speak on anti-gun affairs. Additionally, group members spoke on a national stage to a number of the state's politicians, including GOP Sen. Marco Rubio and Democratic Sen. Bill Nelson about reducing gun violence.
A month after the shooting, the Florida State Legislature passed the Marjory Stoneman Douglas High School Public Safety Act. The law made 21 the minimum age to buy firearms and also banned the use of bump stocks that can increase a semi-automatic rifle's firing rate.
Newsweek has contacted the Broward County School System - the district containing Marjory Stoneman Douglas High School - for comment.