Parkland Victim's Father Tells Democrats to 'Go to Hell' for Failing to Protect His Daughter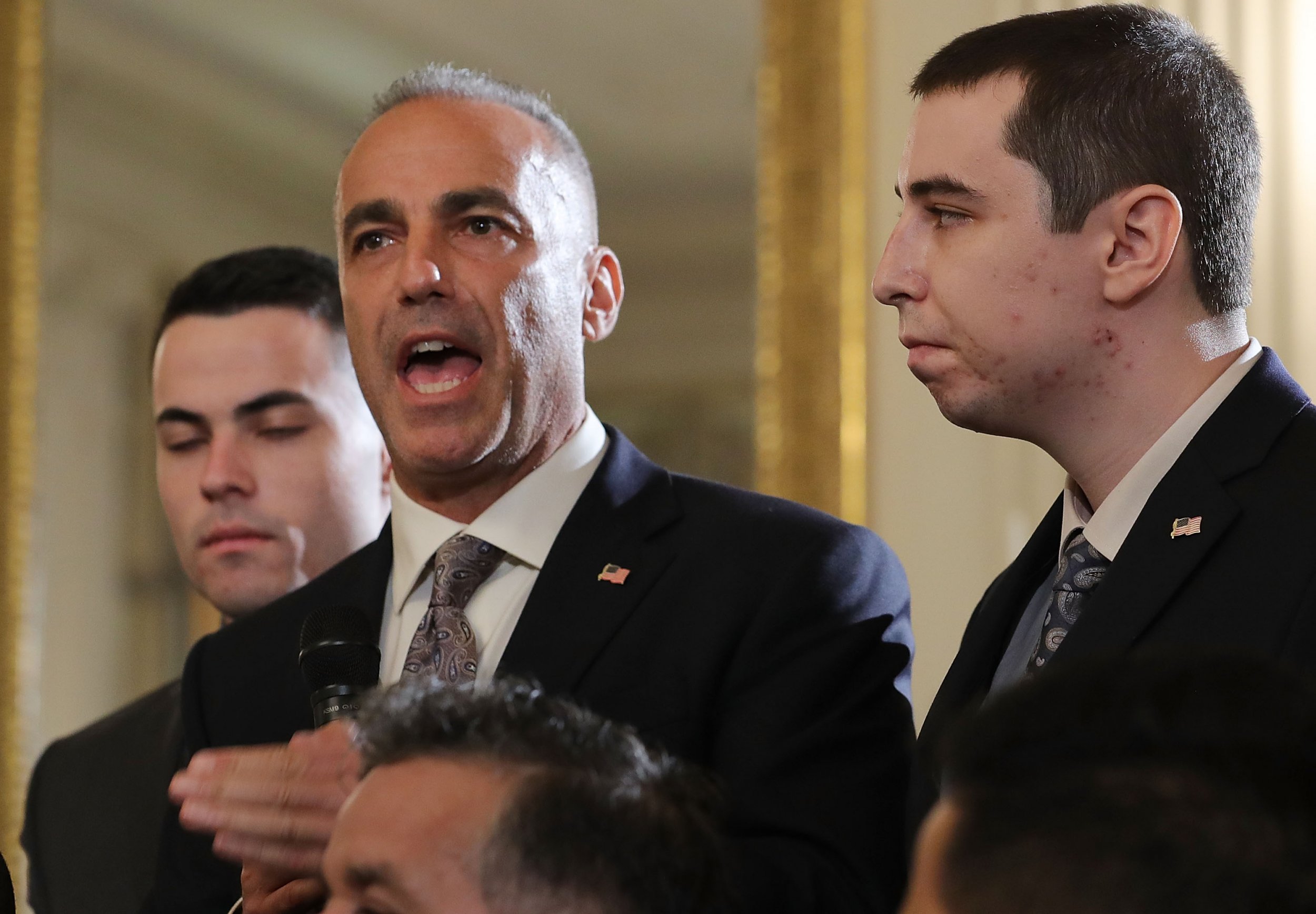 A man whose daughter died in February's Parkland, Florida, shooting has a stark message for Democrats: go to hell.
In a tweet posted Thursday, Andrew Pollack placed responsibility for the mass shooting at Marjory Stoneman Douglas High School, which killed 17 people, on Democrats.
Pollack said that Democratic policies, a Democratic sheriff, a Democratic superintendent, a Democratic school board and a Democratic teacher's union had failed his daughter, Meadow Pollack.
Pollack is the founder of Americans for Children's Lives and School Safety, an organization that advocates for making schools safer by increasing security, improving mental health services and creating a school safety hotline.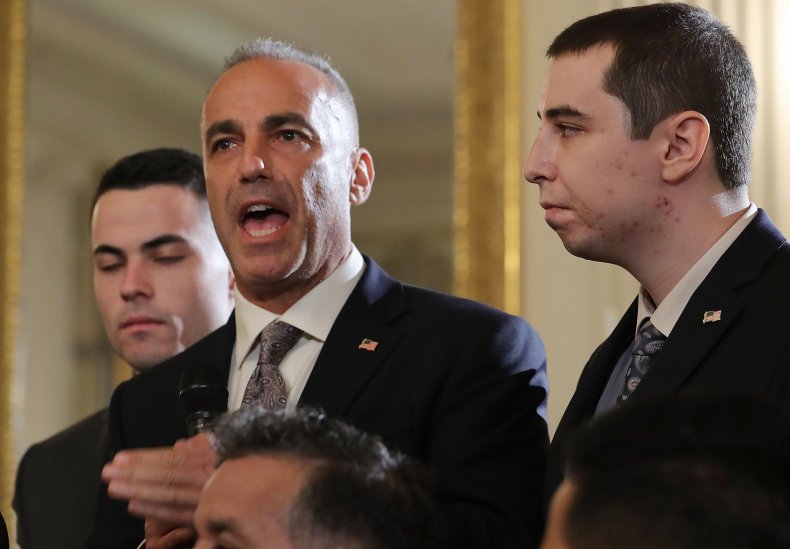 The comments came after House Minority Leader Nancy Pelosi and Representative Ted Deutch met with students from Stoneman Douglas and other gun control advocates.
Pelosi said that the Democrats would prioritize implementing universal background checks if they manage to regain control of the house in next month's midterm elections, according to the Sun Sentinel. Individuals who want to buy a gun from a federally licensed dealer must undergo a background check, but people can conduct private sales without the screening.
Fred Guttenberg, whose daughter was also killed at Parkland, said that Pollack was misrepresenting what happened in the meeting. "Andrew, I was at this meeting. That is not what she said," he commented on Pollack's Twitter post.
Recent polls have shown that the overwhelming majority of Americans support universal background checks. A Quinnipiac University survey from February found that 97 percent of people favor implementing the legislation, with only two percent opposing it.
Even the majority of members in the National Rifle Association support background checks. A 2017 Pew Research Center survey found that 52 percent of NRA members supported expanding background checks on private gun sales. Other studies have found that between 70 and 80 percent of NRA members back the measure.
Still, fears persist that Democrats want to confiscate guns—a sentiment the NRA has promoted. Pollack has previously said Democrats want to take away the guns of private citizens.
He has also said that guns are not responsible for the shooting and instead blamed inept government personnel.
The gun industry grew 158 percent between 2008 and 2016, according to Forbes. Part of this expansion was fueled by a gun industry marketing campaign that told gun owners that President Barack Obama would, effectively, come for their weapons.
"At no point have I ever proposed confiscating guns from responsible gun owners," Obama said in 2016.