'Parks and Recreation' Reunion Streaming: How to Watch the Special and the Rest of the Series Online
Parks and Recreation is back, with Leslie Knope (played by Amy Poehler) returning one last time to ease your quarantine blues. A Parks and Recreation Special will air on NBC on Thursday at 8:30 p.m. ET and will be streaming shortly after. The show's original 120+ episodes are streaming now on Hulu, Netflix and Amazon Prime Video, though none of these services are expected to also get the new quarantine special.
How to watch the Parks and Recreation reunion online
After the special airs on NBC, the half-hour special is expected to be available to watch on the NBC website and app, and will be available to watch on Peacock TV, the new NBC streaming service.
Although Peacock does not properly launch until July 15, customers of Comcast's Xfinity X1 and Flex packages have been given the opportunity to access the streaming service early for free, and they will be able to watch A Parks and Recreation Special on there from May 1.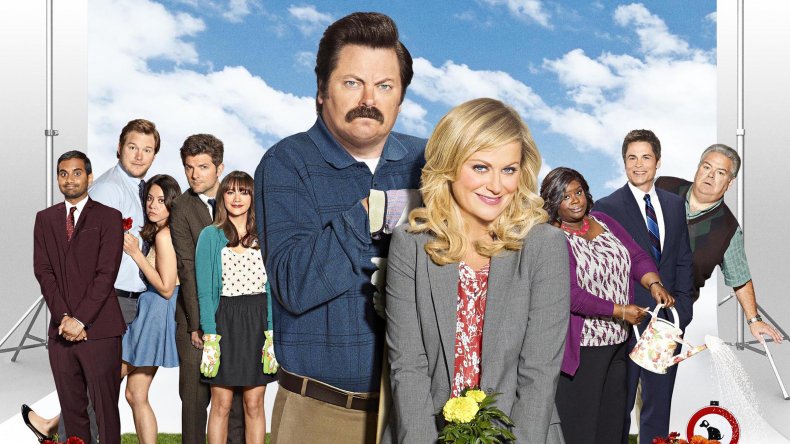 Eventually, all of Parks of Recreation will leave its multiple streaming homes and, alongside fellow Mike Schur show The Office, be available to stream online only on Peacock TV. However, fans have time to binge the series before it leaves their streaming service of choice.
Per Deadline, Parks and Rec will join Peacock in October 2020, when its current contracts end. The show and The Office will both be Peacock exclusives, and it has been reported that both were acquired in multi-million dollar deals. NBCUniversal is believed to have paid upwards of $500 million to acquire The Office, expected to be coming to Peacock in January 2021, while Parks and Rec reportedly changed hands in a nine-figure deal.
Among the other series expected to stream on the service are mega-hits like House, Cheers and Saturday Night Live, as well as a new season of AP Bio and reboots of Battlestar Galactica, Punky Brewster and Saved By the Bell.
A Parks and Recreation Special is fundraising for Feeding America, with State Farm and Subaru of America matching all donations up to $150,000. Mark Marshall, president of advertising and partnerships at NBCUniversal, told Newsweek: "As Americans are staying at home, they are turning to NBCUniversal for the programs that provide a respite during these uncertain times.
"With this special, we're reuniting fans with their favorite Pawnee locals, and collaborating with esteemed organizations like Feeding America and industry leaders including State Farm and Subaru to make an impact in communities across the country."
A Parks and Recreation Special will be streaming on Peacock TV on Friday, May 1.