Parler, MeWe, and Newsmax App Downloads Skyrocket Dramatically Post-Election
"Follow me on Parler" has been a rallying cry by many conservatives looking to ditch what they see as the more heavily-censored, mainstream social media and news apps for alternatives. In fact, given the amount of people flocking to "alternatives" like Parler, MeWe, and Newsmax, they are soon on their way to becoming the mainstream.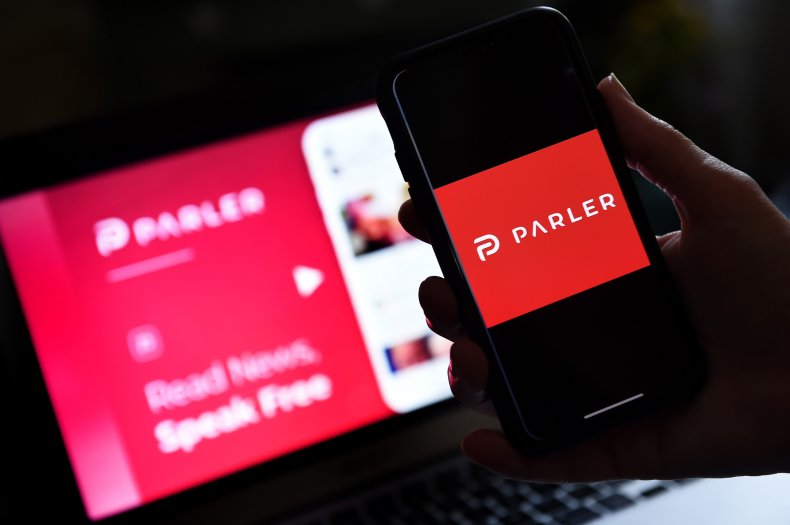 Parler has become the most-downloaded app overall in the United States, while MeWe and the Newsmax app sit just behind it as the top 3 free downloadable apps in the iOS App Store. Dan Bongino, the owner of Parler, said the service added thousands of users per minute on Sunday, the day after the election was called for Joe Biden. According to data from SensorTower, Parler's app saw 980,000 downloads--from Google Play Store and iOS App Store combined--between November 3rd (Election Day) and November 8th, with more than half of those downloads (636,000) coming on Sunday alone. This placed Parler firmly on top of the both iOS and Google's app store rankings.
Parler's surge to the number 1 free app spot is dramatic. On November 2, it was at number 1,023 in the iOS App Store and sat at number 486 in the Google Play Store's ranking the week before the election. Parler also gained traction in the summer during the social movement protests, and has has been downloaded approximately 3.6 million times in the US since its introduction in 2018.
Meanwhile, the app for the social networking site MeWe is the the number 2 free downloadable app in the iOS store. MeWe seeks to attract people turned off by many of Facebook's restrictions, marketing itself as a "privacy first" platform that will never attempt to collect users' personal data and allowing users to retain the rights to all the content they post. MeWe also currently doesn't show advertisements, unlike ad-heavy Facebook.
The number 3 free downloadable app in iOS App Store is Newsmax TV, a conservative-leaning news outlet that's also ciphering viewers on cable from conservatives who feel Fox News is becoming too liberal. Though iOS doesn't release download figures, Newsmax said its app had over a half million downloads following the election.
While Donald Trump's supporters are looking for different outlets following the ongoing legal disputes about the election results from his administration, the sitting president himself is not currently on Parler or MeWe. The sudden rush of new users is also causing technical issues, such as reported problems registering and slowdowns on the apps.
Users can expect these technical issues to work out eventually, while the current heavyweights in the social app field like Twitter and Facebook wait to see if this boom is just a temporary reaction to the election. If not, one could speculate more user-friendly changes could be coming across the more established platforms.