Parler, Other Platforms That 'Condone and Create Violence' Probed by House Oversight Panel
The House Oversight and Reform Committee has launched an investigation into Parler and other social media platforms that "condone and create violence."
The investigation was announced in a letter sent by Representative Carolyn Maloney, chairwoman of the committee, to FBI Director Christopher Wray.
In her letter, she said that in addition to the oversight panel's investigation, she is asking the bureau to "conduct a robust examination of the role that the social media site Parler played in the assault, including as a potential facilitator of planning and incitement related to the violence, as a repository of key evidence posted by users on its site, and as a potential conduit for foreign governments who may be financing civil unrest in the United States."
Speaking to The Washington Post, Maloney said, "I am going to get to the bottom of who owns and funds social media platforms like Parler that condone and create violence."
Parler became a prominent social media platform for many conservative voices after Twitter began to censor accounts and tweets that disputed the results of the presidential election. Parler was suspended by Amazon Web Services and removed from mobile app stores for the site's "unwillingness and inability" to remove content "inciting and planning the rape, torture, and assassination of named public officials and private citizens," according to a court filing.
In her letter, Maloney included several examples of violent rhetoric seen on Parler. "One post reportedly stated: 'To all our enemies high and low you want a war? Well your [sic] asking for one.' It added: 'To the American people on the ground in DC today and all over this great nation, be prepared for anything.... Now we are here. Now they get what they want,'" according to the letter.
Maloney also included an example, from an unsealed complaint, where the Department of Justice alleged that one Parler post said, "Headed to D.C. to give the GOP some back bone—to let them know this is their last chance to Stop The Steal—or they are going to have bigger problems than these coddled Antifa burning down their safe spaces."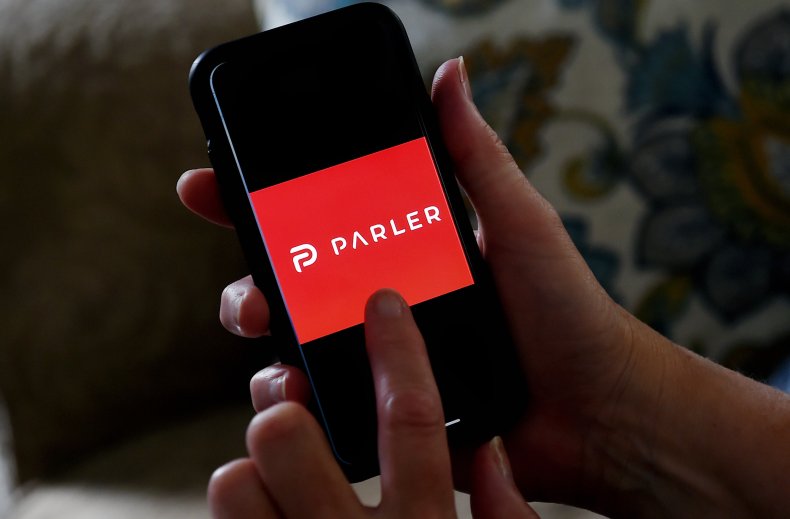 Maloney also called for the FBI to investigate "Parler's financing and its ties to Russia." The social media platform was picked up for hosting by a Russian tech company called DDoS-Guard after being suspended from Amazon Web Services.
"Concerns about the company's connections to Russia have grown since the company re-emerged on a Russian hosting service, DDoS-Guard, after being denied services by Amazon Web Services," Maloney wrote in the letter. "DDoS-Guard has ties to the Russian government and hosts the websites of other far-right extremist groups, as well as the terrorist group Hamas."
Maloney concluded her letter by saying that "as the Committee conducts its own investigation of these matters to inform its oversight and legislative efforts, I request a meeting with appropriate FBI officials on the status and scope of its review, consistent with protecting the integrity of law enforcement efforts on this front."
Newsweek was directed to Maloney's letter after reaching out to her office and the House Oversight Committee for comment.
Newsweek reached out to the FBI and Parler for comment but did not receive a response in time for publication.