Parler to Remain on Russian Service, as It Doesn't Violate Company's Terms of Service
Parler has found a permanent new home on DDoS-Guard, a Russian tech company, after Amazon booted the social networking app off its web-hosting services for its users' involvement with the violent storming of the Capitol on January 6.
Parler, which has over 12 million users, came back online last week as Parler.com, after American tech giants like Amazon and Google banned the platform from their services. It remains down as a social network.
On Tuesday, DDoS-Guard defended providing services to Parler, saying that the site does not violate the company's terms of services.
"At this time, Parler.com does not violate either our Acceptable Use Policy or the current U.S. law to the best of our knowledge," the company said in a statement sent to Forbes.
"DDoS-Guard remains respectful to the laws of the countries where the company services and by no means endorses any radical organizations, extremism, terrorism, or illegal activities. The company also does not support any political movement," the hosting company added. "The only policy that is close to DDoS-GUARD is that of net neutrality."
DDoS-Guard also said it would keep Parler.com's data without disclosing it to third parties.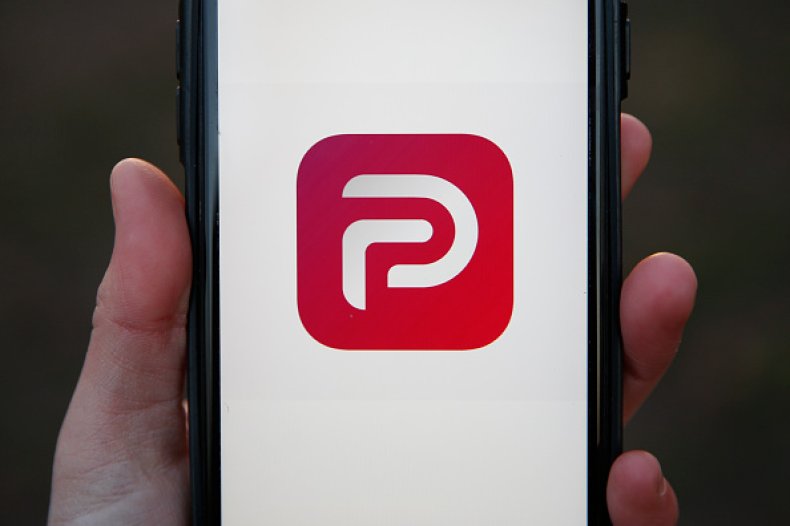 The company's Russian ties revitalize existing concerns about the Russian government's interference in American politics via social media, which makes the host an odd choice for a site flooded by self-described patriots. The Russian Ministry Defense and right-wing conspiracy sites, like 8kun, are among DDos-Guard's notable customers.
The Russian company's services include protection from distributed denial-of-service attacks. For Parler.com, this means that if the app's site is hit with a wave of traffic, DDoS-Guard would reroute the traffic to a number of services to prevent the main page from being overloaded.
In a process known as "scrubbing," DDoS-Guard would then determine what is legitimate traffic and allow only those connections to be established with Parler.
Last week, Parler sued Amazon for antitrust violation, breach of contract and unlawful business interference after the tech giant cut off service, citing Parler's poor moderation of users who were encouraging violence on the platform.
Many of President Donald Trump's supporters moved to Parler, which touts itself as a free-speech network, after Trump was suspended from Twitter in the wake of the Capitol riot that left five people dead.
The lawsuit is asking a federal judge to order Amazon to reinstate the platform.
On Monday, Parler.com linked to a Fox News interview with CEO John Matze, in which he says he is "confident" that Parler will return at the end of the month.
Newsweek reached out to DDoS-Guard for further comment but did not hear back before publication.