Parler Reportedly Backed by Mercers, Same Family That Funded Cambridge Analytica
Hedge-fund investor Robert Mercer, former principal investor in the now-defunct Cambridge Analytica, and his daughter Rebekah Mercer are among Parler's financial backers, according to a new report.
People familiar with the matter told the Wall Street Journal about the Mercers' ties to Parler—an American microblogging and social networking service launched in 2018 that has a significant user base of Trump supporters. Parler CEO John Matze confirmed that Rebekah Mercer was a lead investor in the early stages of the company and that her funding was conditional on the app relinquishing control to users on what they can see.
In the aftermath of Election Day, Parler was the most downloaded app on Android and Apple for most of last week, according to the Journal. Its rise in popularity doubled the platform's user base to 10 million in less than seven days.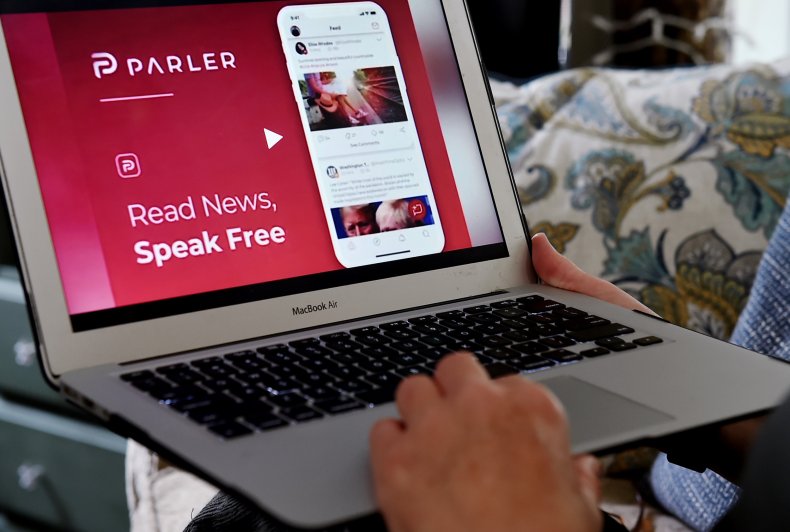 Rebekah Mercer explained on the app that she launched Parler with Matze to "provide a neutral platform for free speech, as our founders intended."
President Donald Trump's conservative allies have publicly promoted Parler and pointed to the platform's growth as proof that Americans are growing tired of alleged censorship by major tech platforms such as Twitter and Facebook.
On November 5, Fox Business host Maria Bartiromo announced that she was leaving Twitter for Parler over the social media platform's censorship policies. She had amassed over 700,000 followers within days of creating an account. Conservative commentator Dan Bongino, who has invested in Parler, called the platform's rise a "collective middle finger to the tech tyrants."
After being banned from Facebook, far-right conservative Alex Jones and the Proud Boys have also thrived on Parler. "We're choosing to be a neutral platform," Parler's Chief Operating Officer Jeffrey Wernick said.
Twitter on Thursday announced that it had flagged about 300,000 election tweets for containing "disputed and potentially misleading" content, including at least 50 shared or retweeted by Trump. While liberals praised the social media giant for help with the spread of alleged disinformation, conservatives across the country decried censorship and criticized their decision to flag content.
Parler has differentiated itself from Twitter and Facebook with a hands-off philosophy. The platform largely allows individuals full control of what they wish to moderate and see on their feeds. Users can choose to filter out content that involves hate speech, violence and pornography, but they don't have to. However, there are still volunteer moderators that focus on cutting spam, violent threats and illegal conduct.
Newsweek reached out to the Mercer Family Foundation for comment.