On Parler, Talk of 'Civil War' Follow Ted Cruz-Led Plan to Challenge Electoral Votes
Talk of "civil war" broke out Saturday on Parler—the "free speech" social media platform—after a group of GOP senators led by Ted Cruz announced plans to challenge the results of the 2020 presidential election.
The coalition of 11 Republican senators on Saturday announced its intention to oppose the Electoral College certification of President-elect Joe Biden's win on January 6, unless a 10-day audit of the results is conducted. The group includes Cruz of Texas; Ron Johnson of Wisconsin; James Lankford of Oklahoma; Steve Daines of Montana; John Kennedy of Louisiana; Marsha Blackburn of Tennessee; and Mike Braun of Indiana.
Senators-elect Tommy Tuberville of Alabama; Roger Marshall of Kansas; Bill Hagerty of Tennessee; and Cynthia Lummis of Wyoming were also part of the movement.
One pro-President Donald Trump Parler user appeared to praise the move, writing: "Jan 6 we will defend our victory and take our country back!!"
"Yes we want civil war!! The dems chose not to play by any rules then why should we?!" the user added, in a screenshot shared by Parlertakes.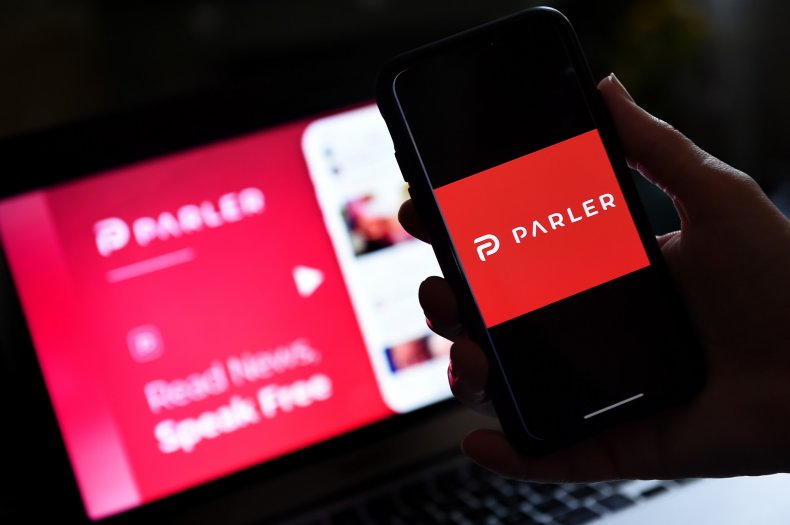 The group of Republican senators called for an Electoral Commission to be created to conduct an investigation into the election in disputed states where Biden won. "Once completed, individual states would evaluate the Commission's findings and could convene a special legislative session to certify a change in their vote, if needed," they said in a statement.
"We intend to vote on January 6 to reject the electors from disputed states as not 'regularly given' and 'lawfully certified' ... unless and until that emergency 10-day audit is completed."
The 11 Republicans join Josh Hawley of Missouri, who was the first U.S. senator to announce he would object to the Electoral College vote certification. Republican leadership opposes the movement, but Senate Majority Leader Mitch McConnell does not intend to stop it.
"Hell yeah we want to go in with lethal force and clean the house!! Of course we want a blood bath if Trump is cheated with a fraudulent election!" one Parler user wrote.
Another user remarked: "The Left wants to destroy America. We want to preserve it and MAGA! Who wants civil war again???"
"We will finish a civil war in a week. Democrats are all pu**ies without weapons," another added.
Republican Senators Lisa Murkowski of Alaska and Pat Toomey of Pennsylvania joined their Democratic colleagues on Capitol Hill in condemning the GOP effort to challenge election results.
"I will vote to affirm the 2020 presidential election," Murkowski said in a statement. "The courts and state legislatures have all honored their duty to hear legal allegations and have found nothing to warrant overturning the results. I urge my colleagues from both parties to recognize this and to join me in maintaining confidence in the Electoral College and our elections."
Toomey said "the effort by Senators Hawley, Cruz, and others to overturn the results of the 2020 presidential election in swing states like Pennsylvania directly undermines" the right of people to elect their own leaders.
The group of GOP senators' announcement comes four days after Enrique Tarrio, chairman of the Proud Boys, said the far-right group will attend pro-Trump rallies in Washington D.C. to protest the certification of Electoral College votes for Biden on January 6.
We "might dress in all BLACK for the occasion," Tarrio said in a Parler post. "The night calls for a BLACK tie event."
Newsweek reached out to Cruz's office for comment.