Parler Users Call Trump's Concession Video 'Deep Fake,' and Worry He'll 'Sell Us Out'
Commenters on the right-wing social media platform Parler have criticized President Donald Trump's video address released Thursday in which he pledged legal repercussions for the rioters on the U.S. Capitol and essentially conceded the election to President-elect Joe Biden.
Parler commenters called the video a "deep fake", essentially a digitally manipulated imitation of Trump, and worried that Trump would "sell out" or betray his supporters who raided the Capitol.
In his video address, Trump said he was "outraged by the violence, lawlessness and mayhem" that unfolded yesterday at the capitol, adding, "To those who engaged in the acts of violence and destruction, you do not represent our country. And to those who broke the law, you will pay."
Trump also said that he only sought to overturn the election in his favor "to ensure the integrity of the vote," and said, "My focus now turns to ensuring a smooth, orderly and seamless transition of power."
Parler user Bheibeck2 wrote, "He's leaving being the president of THE UNITED STATES OF AMERICA and going back to be president under the ORIGINAL constitution. Gonna be a glorious day!!!"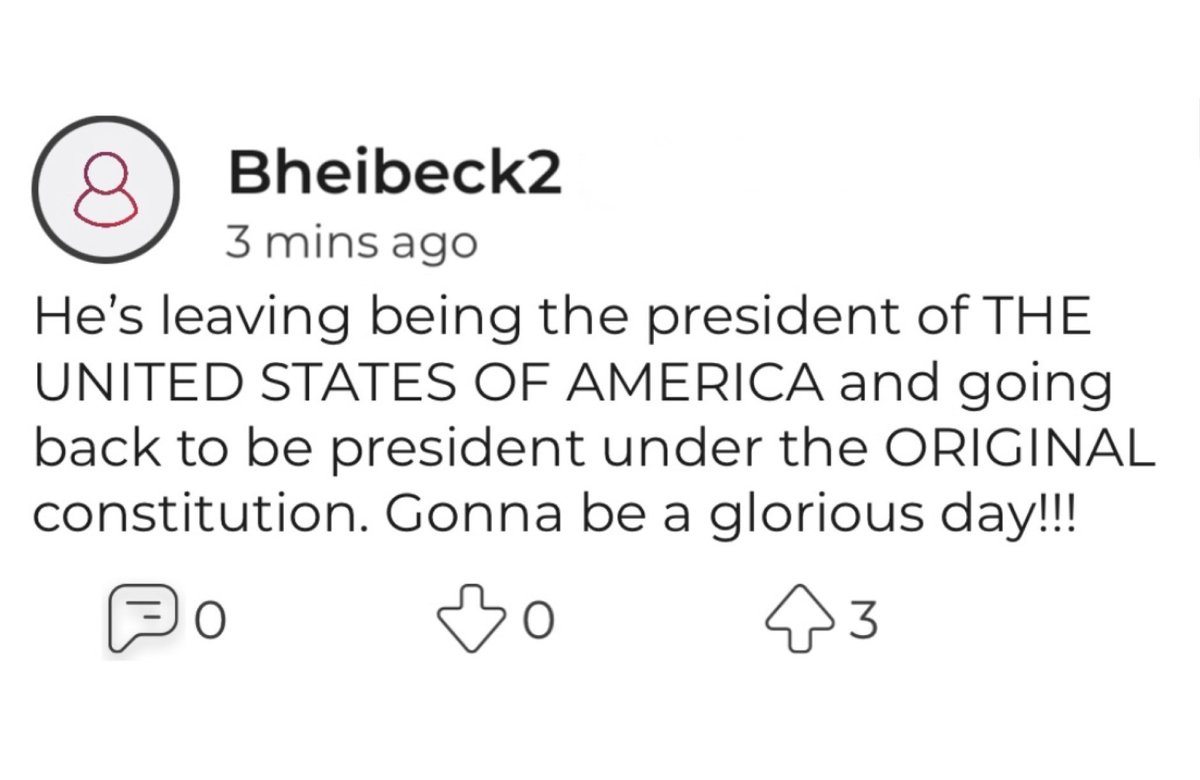 Jason wrote, "Guys, he isn't done.....he's still playing chess!!" The phrase "playing chess" is an idiom which means working a long-term strategy for victory.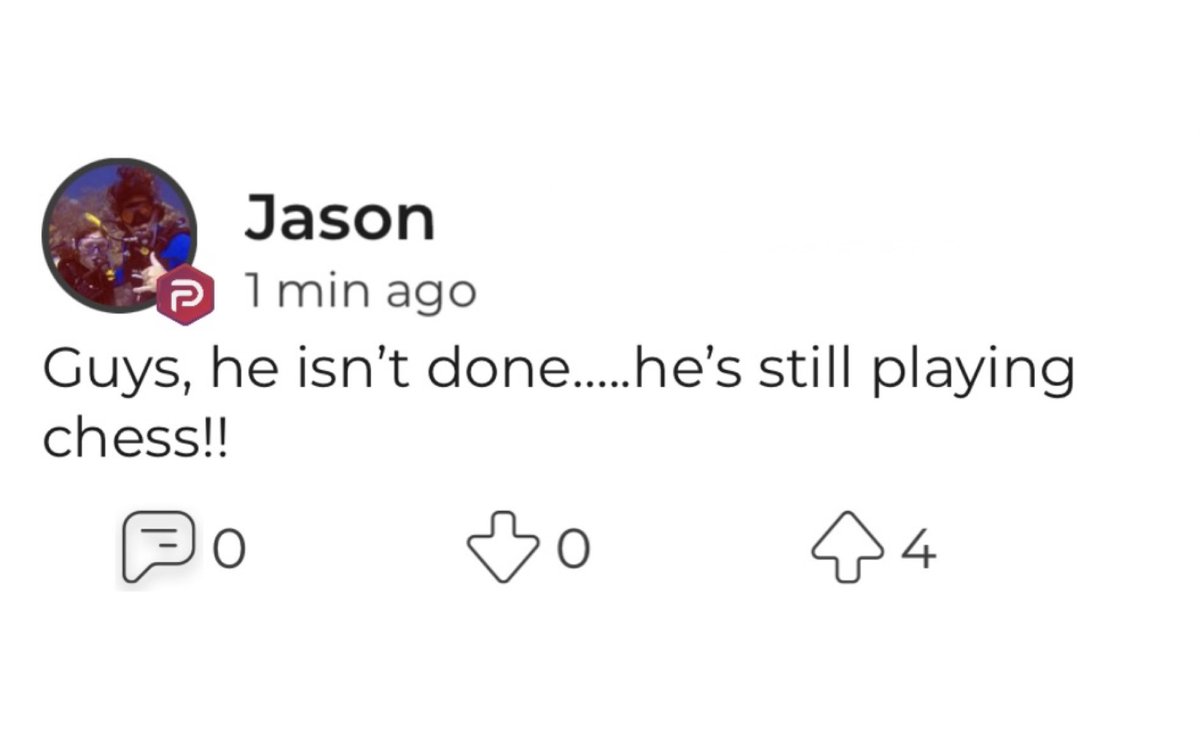 Echoing that sentiment, Brenda wrote a message in which the word "God" was misspelled. It said, "He has a plan here.. President Trump would not back down that easily. We need to stand strong, keep watch and pray. Something big is coming and Gid is going to see it through."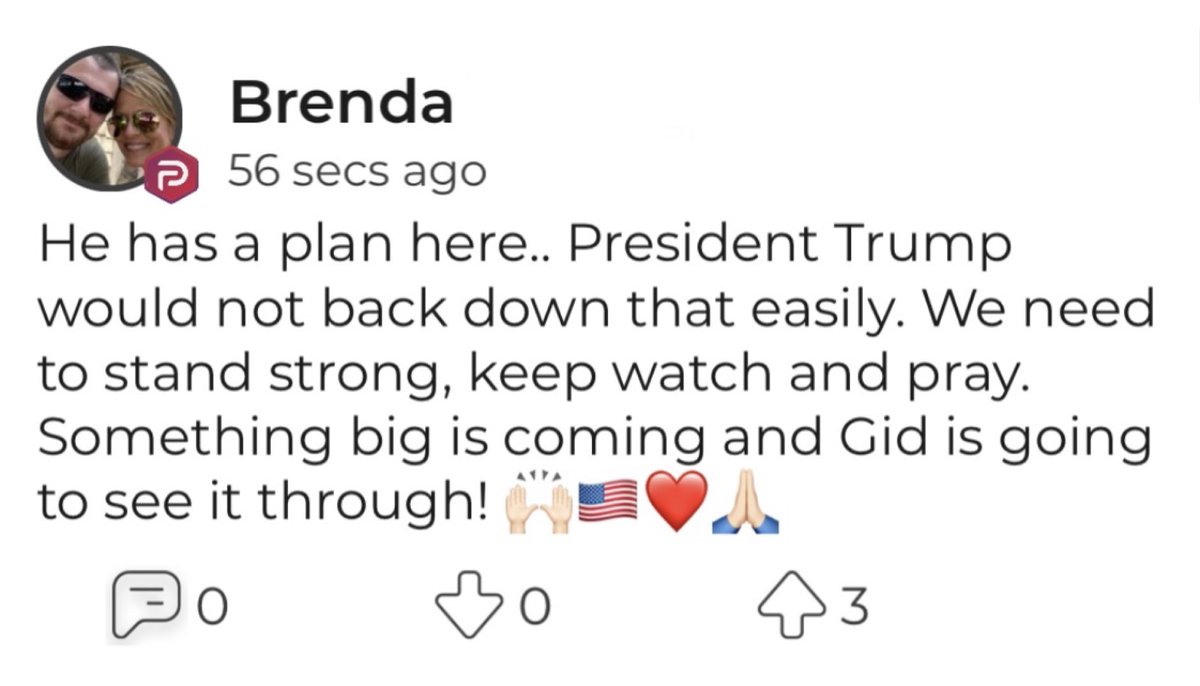 The next Parler comment evoked QAnon, the right-wing conspiracy theory that alleges that Trump was going to expose a shadowy, pedophiliac, child molestation ring run by Democrats, Hollywood elites and "deep state" federal agencies.
Madbritish72 wrote, "So he has given up surrounded to the pedo, well he better pardon Wikipedia guys and come clean about ufos." The "Wikipedia guys" might refer to WikiLeaks founder Julian Assange who in 2010 helped leak classified U.S. military documents and could face up to 175 years in U.S. prison if convicted inside the United States.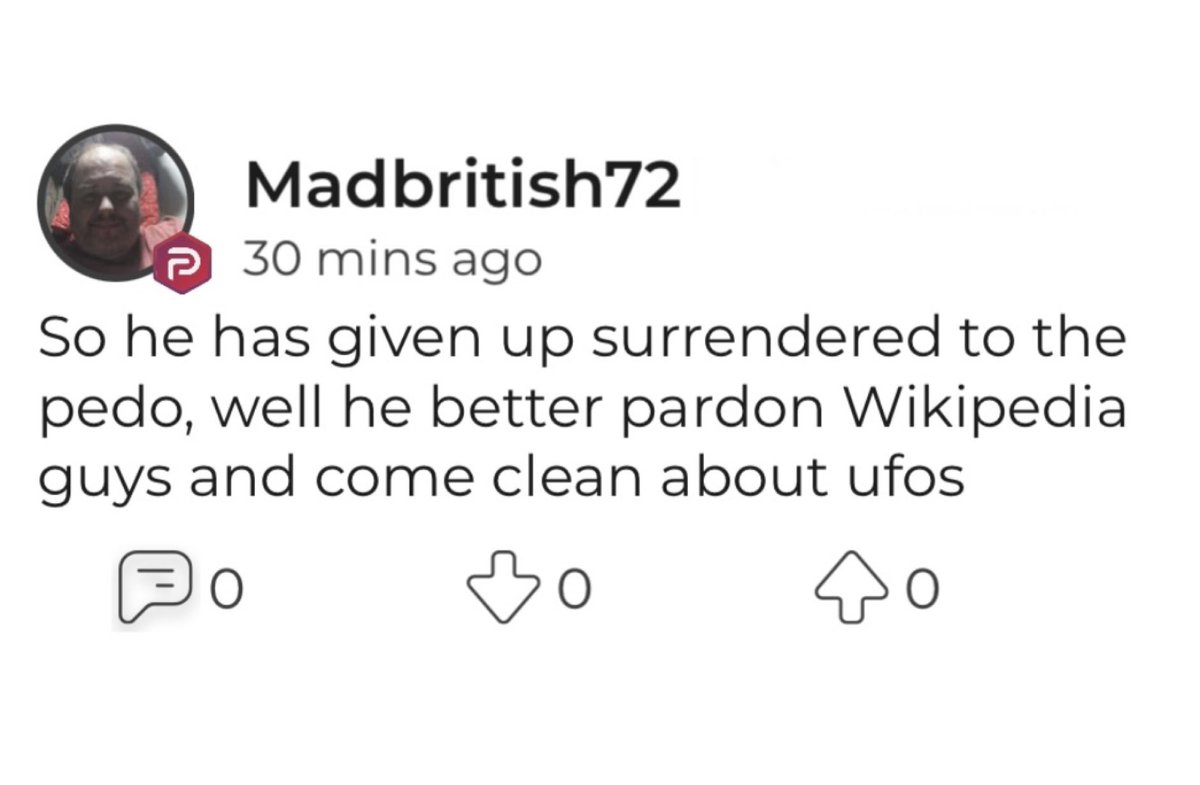 Mike wrote, "Yo Trump, when are you going to lock up Hillary. You got people fired up and said it would be wild. Why did they only have about 50 cops protecting the building at first if 500K were coming there?I hope you didn't sell us out."
Mike's comment refers to the storming of the Capitol by pro-Trump rioters on Wednesday. The worry that Trump would "sell us out" refers to allowing those who rioted in his name to face legal consequences after he encouraged them to march to the Capitol in opposition to the congressional approval of the Electoral Vote in favor of Joe Biden.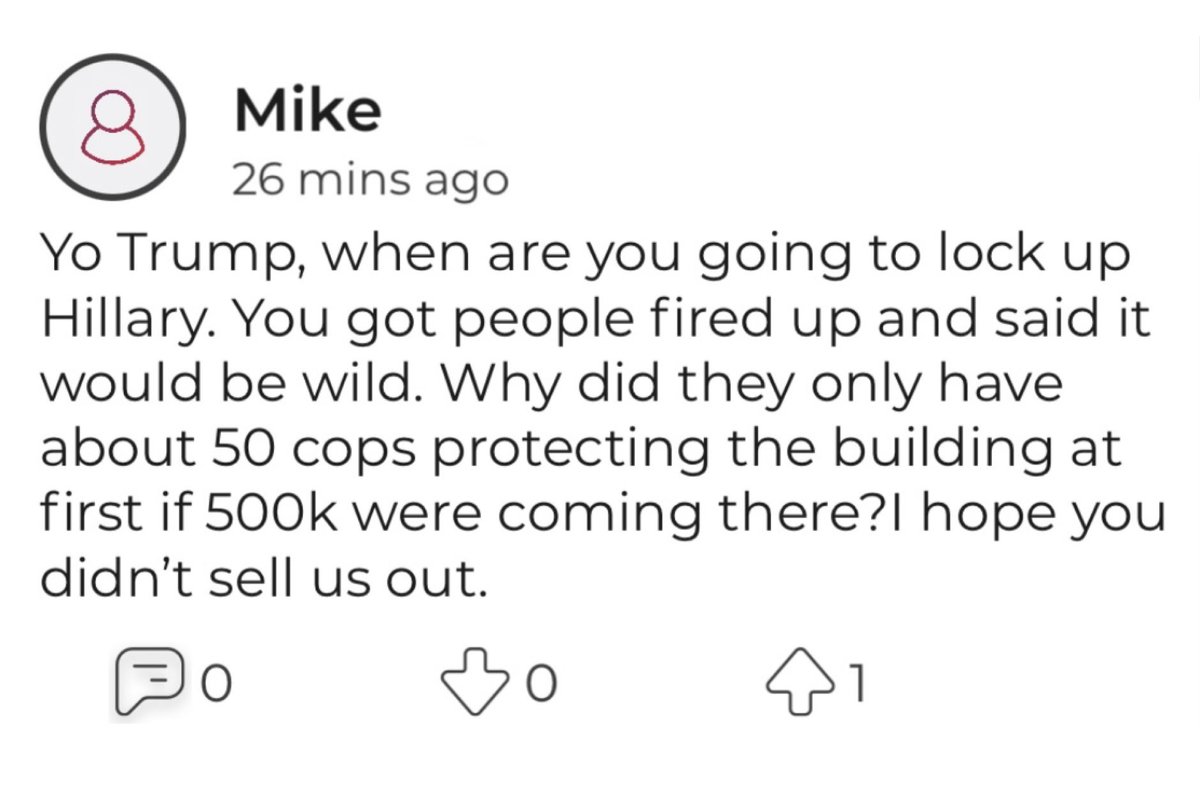 Magafree... wrote, "FAK fake fake He's been locked out of his Twitter he can't get into it he couldn't get into it he couldn't get into today it's been closed out for ever."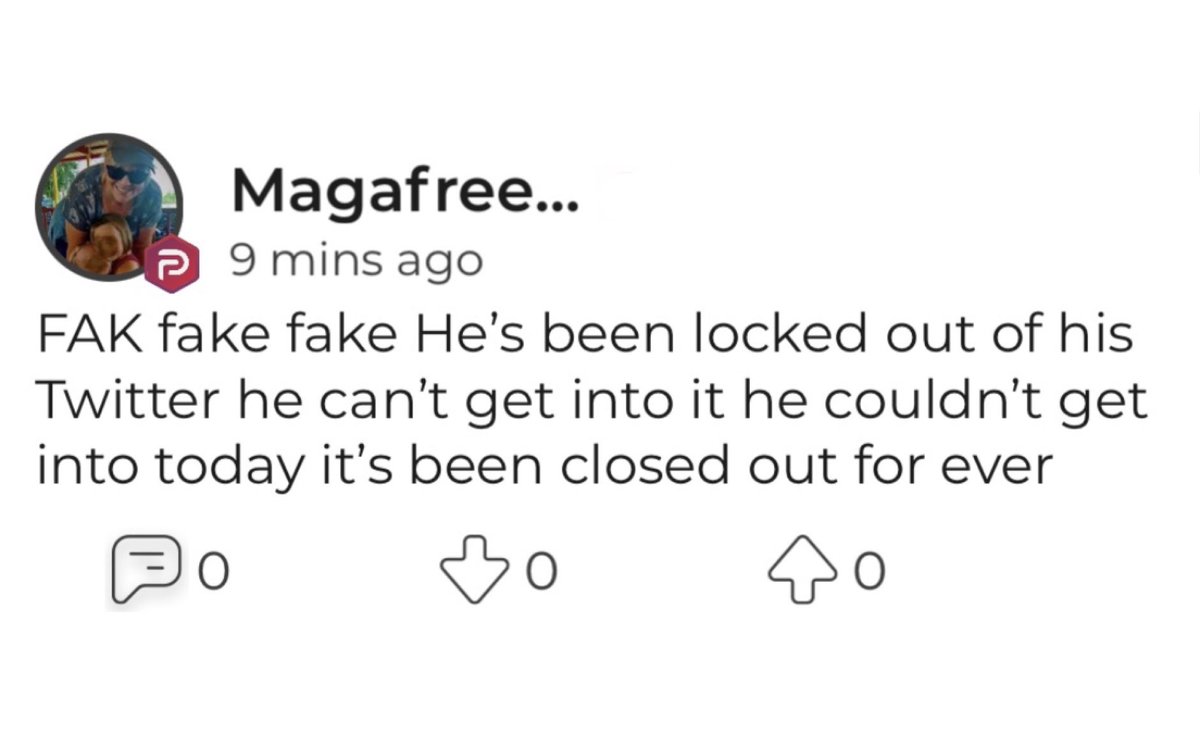 Adam2303... wrote, "It's all fake way to fight for us dildo".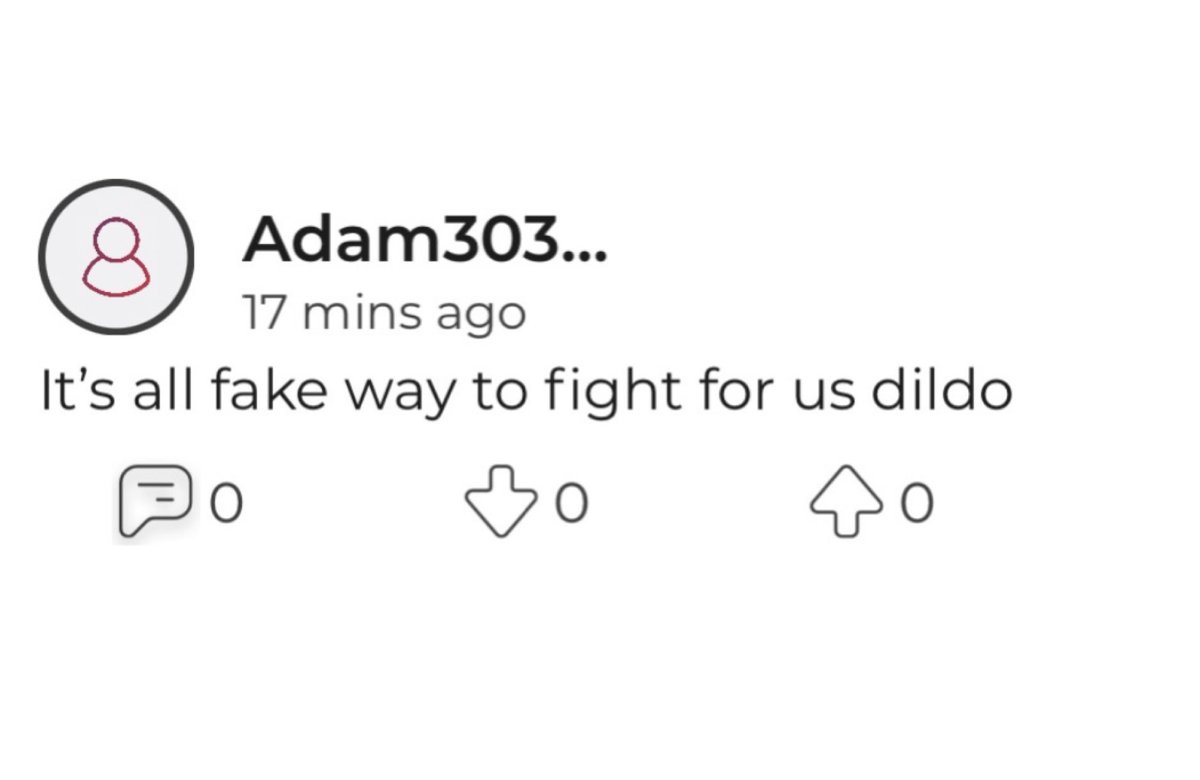 Newsweek contacted the Trump campaign for comment.