Parler Users Defend Trump Threatening Georgia Official to 'Find 11,780 Votes'
As Democrats denounced President Donald Trump for threatening Georgia Secretary of State Brad Raffensperger to "find votes," supporters on Parler—a "free speech" social media platform—defended Trump on Sunday, and condemned Raffensperger for refusing to help overturn the election results.
Trump threatened, flattered and begged Raffensperger to "find me 11,780 votes" in an hour-long recording of a Saturday afternoon phone call, obtained by The Washington Post. When the Republican Georgia official denied the request and insisted that President-elect Joe Biden won fairly, Trump claimed that the election was stolen and urged Raffensperger to recalculate the state's ballots.
"The people of Georgia are angry, the people in the country are angry. And there's nothing wrong with saying, you know, um, that you've recalculated," Trump said. "I just want to find 11,780 votes."
One pro-Trump Parler user claimed that the president "wanted that conversation recorded and leaked."
"'Master Chess Player,' he's the guy with the cat laser and they are the cats chasing it. You can't out-Trump Trump !!!" the user added, in a screenshot shared by Parlertakes.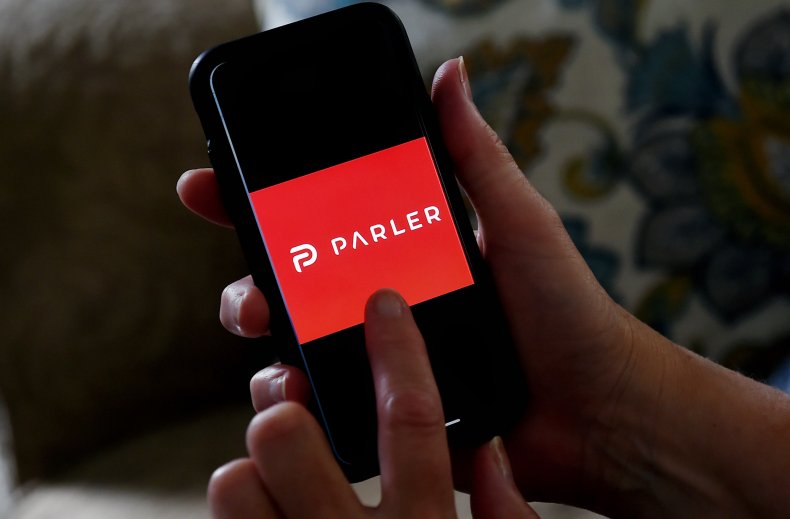 "Nothing less than a public execution will satisfy then subdue the anger Americans have for these politicians that allow our votes to be stolen," one Parler user wrote.
Meanwhile, another Parler poster called for "treasonist jackass" Raffensperger to be hung for refusing to help Trump. "That was you [sic] last chance to do the right thing Brad you fool!!!" the user wrote.
A commenter asked: "Is this man aloud [sic] to record the president and give to the media."
Newsweek reached out to Raffensperger's office for comment.
Democratic lawmakers strongly criticized Trump for threatening the official into finding votes to reverse his defeat.
Congressman Adam Schiff of California called the effort "potentially criminal" and "potential impeachable."
"Among his most despicable abuses of power from a long list," he added. "Possibly criminal, morally repugnant, virulently anti-democratic."
New York Congressman Jerry Nadler said Trump may have "subjected himself to additional criminal liability" in a statement.
"He remains profoundly unfit for office," Nadler wrote. "In threatening these officials with vague 'criminal' consequences, and in encouraging them to 'find' additional votes and hire investigators who 'want to find answers,' the President may have also subjected himself to additional criminal liability."
"Both tactics are reckless, deeply selfish, and place love of power over commitment to our democratic process," he added.
Senator Jeff Merkley of Oregon tweeted: "Trump's call pushing the GA Secretary of State to doctor the election outcome is an immoral attempt to manipulate the election and a potential criminal act. January 20 can't come soon enough."