Probation Violation Prevents Atlanta Dad From Giving a Kidney to His Sick Child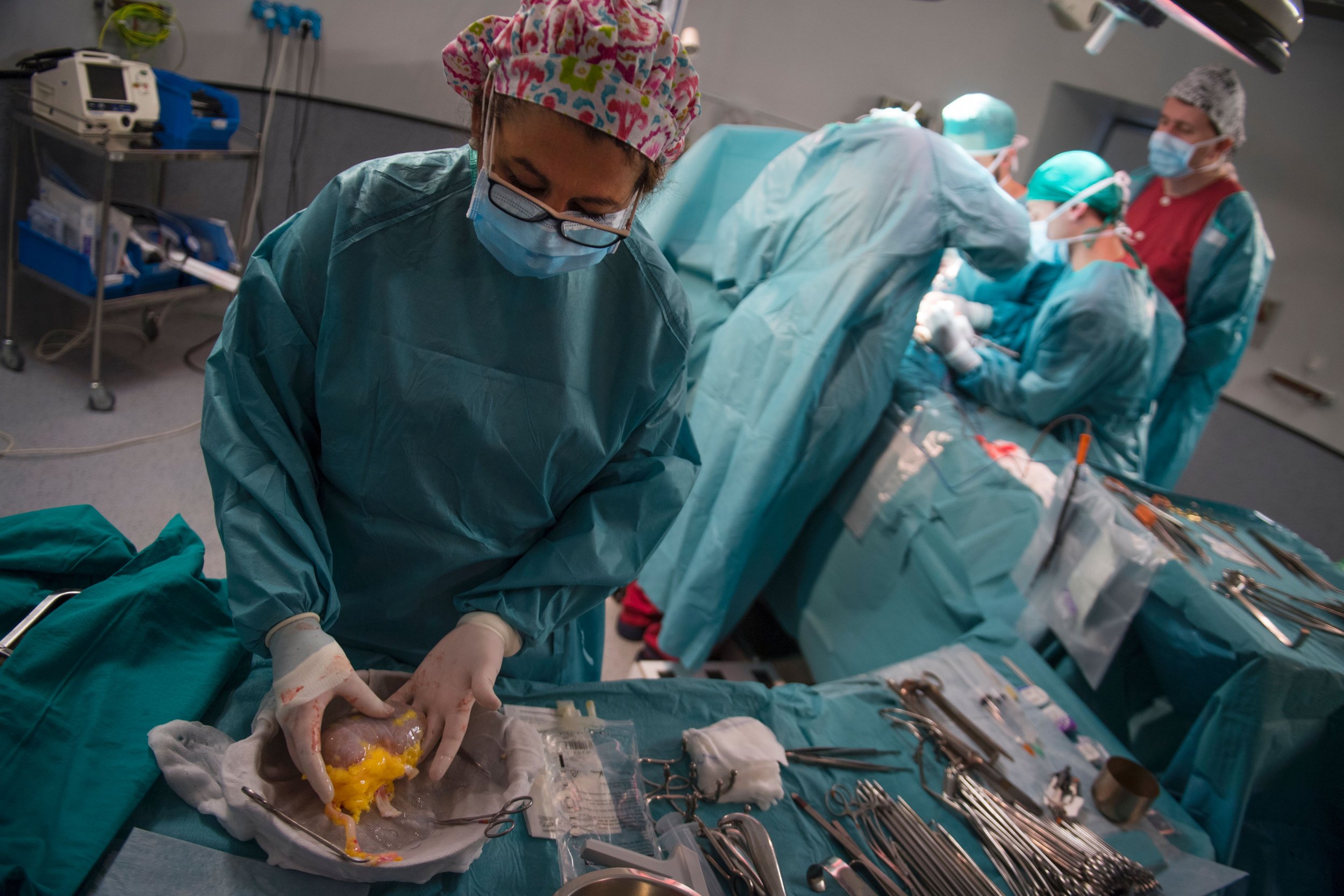 Correction |Being prevented from donating a kidney to his ailing son was likely not a consequence that Anthony Dickerson anticipated when he violated his probation. Yet that is the news Dickerson received after offering his organ for transplant.
Dickerson's child, 2-year-old A.J. Burgess, was born without any functioning kidneys and needs a transplant to save life. His father is a 110-percent match, but because he was recently arrested for violating his probation, Emory Hospital in Atlanta has postponed the operation from October 3 to sometime in January 2018, CBS News reported.
"The lady said we need your parole information and your probation info. He said 'why?' We need you to be on good behavior for three to four months before you can give your son the kidney. And January 2018 we will think about re-evaluating you basically, " A.J.s mother Carmella told WGCL-TV.
In a media statement emailed to Newsweek, the hospital explained that they make transplant decisions based on a number of medical, social and psychological factors to ensure the wellbeing of both donor and recipient. However, the hospital declined to relay specifics of the case and how the father's record could impact his ability to donate a kidney to his son. According to the Organ Procurement and Transplantation Network policies, which Emory also emailed to Newsweek, living donors must be evaluated for for certain psychosocial factors that may impede on their recovery, such as mental health issues and the presence of behaviors that may increase their risk of disease transmission.
In 2011, Dickerson, 26, was originally arrested for theft and first-degree forgery charges. He was then arrested again last month for violating his probation by having a firearm, Fox News reported. Although the family was originally told that the procedure could still go on as planned as long as Dickerson was escorted to the hospital, they have now decided to postpone the operation until at least January 2018.
A.J., who was born two months early, has spent the past 10 months of his short life in the intensive neonatal clinic. Kidneys are necessary to filter waste out of the body, which it uses to make urine. In addition, the kidneys also play an important role in blood pressure regulation and red blood cell production. Although most individuals are born with two, we only need one to survive.
According to the New York Daily News, A.J. experienced a stroke last month and his bladder continues to deteriorate. His mother is unsure if he will live until next year for the procedure. The family has started a GoFundMe page to cover medical expenses and a petition to urge the hospital to re-evaluate their decision to postpone the young boy's surgery. A.J. should not, the family says, suffer for his father's crime.
Correction|This story has been corrected to properly spell A.J. Burgess' last name.
Probation Violation Prevents Atlanta Dad From Giving a Kidney to His Sick Child | Health