By Parroting 'Chinese Coronavirus,' Republicans Are Promoting Racism—and Putting Lives in Danger | Opinion
What's in a name? When you're talking about a disease, quite a bit. It can tell you what a virus looks like up close, as with the crown-like coronavirus. Or it can describe the cause, symptoms whether it's seasonal or when it was discovered—all information useful to epidemiologists and the general public.
What the name should not do, according to guidance issued by the World Health Organization in 2015, is use a specific region, country, ethnicity or animal. That's because naming a virus after a place, for instance, creates fear and a stigma that make containing the disease difficult and can even put lives at risk. And yet, certain Washington, D.C., leaders are doing just that.
We've already seen the results of that fear in the case of the 2019 novel coronavirus, or COVID-19. In my home state of California, a 16-year-old Asian American boy was beaten so badly in school that he had to be hospitalized. In New York, police are looking to open a hate crimes investigation into a man who assaulted an Asian American woman who was wearing a facemask. And everywhere in between, Asian American families are being denied hotel rooms, given dirty looks or being avoided by peers.
There's a serious economic impact as well, as many Asian-owned businesses and restaurants are losing customers and their business. I have heard from restaurants and small businesses in my community that they have seen a 50 percent drop in business since the start of this outbreak, and some have even been forced to close. It's clear that xenophobia and misinformation have spread faster than the disease itself.
That's why, as the coronavirus began to spread to the U.S., I wrote a letter to every member of the House and Senate alerting them to these acts of violence and urging them to help by referring to COVID-19 by its official name, only sharing information from health experts and not spreading misinformation or xenophobia. In a hearing that same week, Secretary of Health and Human Services Alex Azar gave me a public commitment not to refer to it as the "Chinese coronavirus" specifically because he did not want to put anyone at risk. The next day, Dr. Mitch Wolfe, the chief medical officer at the Centers for Disease Control, joined me at a press conference outside the Capitol to say "Stigma is the enemy of public health." And just this week, the CDC Director Robert Redfield was asked about the term "Chinese Coronavirus" in a congressional hearing, and he, too, confirmed that the term is inappropriate and wrong—reminding us that right now, the spread of the virus is much worse outside China than in it.
Yet despite guidance from the World Health Organization, warnings from the CDC and a Trump Cabinet official, and a written plea from the Congressional Asian Pacific American Caucus, Secretary of State Mike Pompeo and House Minority Leader Kevin McCarthy have been insisting that they know better, repeatedly talking and tweeting about the "Chinese coronavirus" or "Wuhan coronavirus."
At this point, there's no other conclusion than that they are choosing to promote xenophobia over public health.
This is deeply hurtful. It's the kind of anti-Asian behavior that reminds me of when bullies in school would pull back the corners of their eyes to mock me for being Chinese when I was younger. I'm grown now, but so many children in school today are going to be subject to this kind of bullying again, bolstered by senior members of our government, including the president.
And it's deliberate. In his tweet referring to the "Chinese coronavirus," McCarthy directed his followers to the CDC's website for all the information they need. It's clear he didn't follow his own advice, though, because that same website warns against the very words McCarthy is insisting on using, saying, "Stigma hurts everyone by creating more fear or anger towards ordinary people instead of the disease that is causing the problem."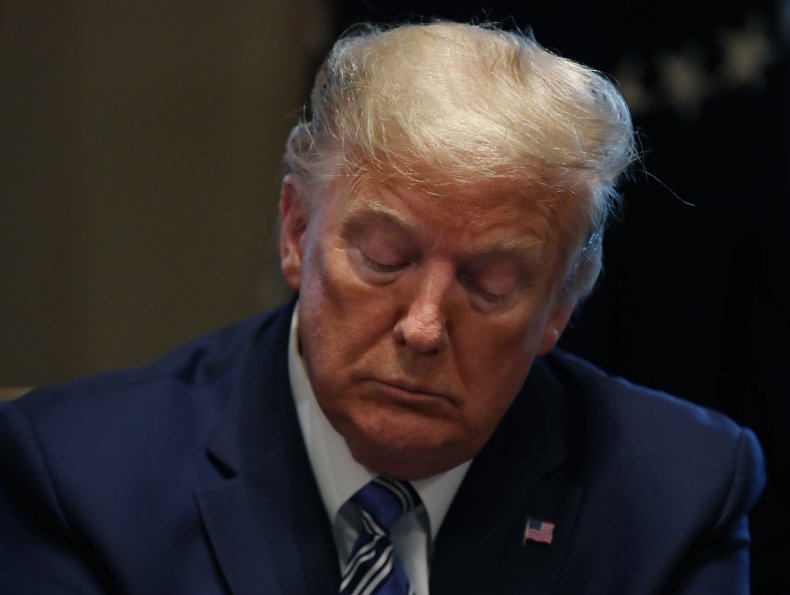 Despite the letter and warnings from last month, McCarthy and his fellow Republicans are insisting this is just a sudden and opportunistic political move by Democrats, even though the WHO policy change came five years ago, and I have been raising the alarm on this behavior for weeks. I don't know why these particular Republican leaders are ignoring the advice of health experts and denying the experiences of Asian Americans whose lives and businesses are at risk. However, once again, I urge them to reconsider their words.
The American people right now need information. They need to know how to protect themselves from this virus and what to do if they are sick. They do not need to be told who to hate or fear. Doing so is putting lives at risk.
So, for one final time: Please, listen to the health experts. Help us keep this country safe. Do not spread xenophobia.
Congresswoman Judy Chu is the U.S. representative for California's 27th Congressional District.
The views expressed in this article are the writer's own.