Parsons Green Blast: What We Know About London Subway Explosion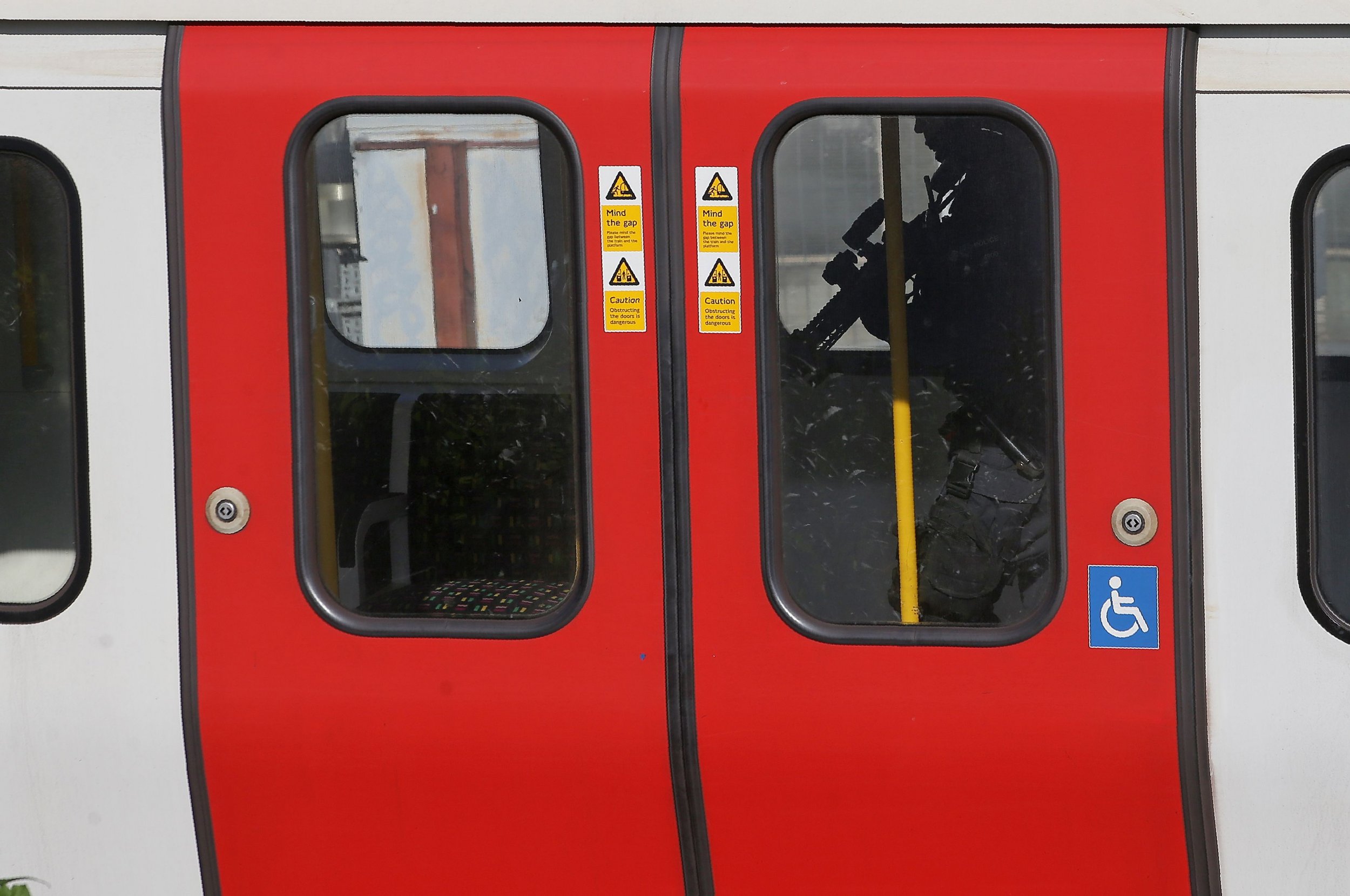 An improvised bomb tore through a London Underground train at west London's Parsons Green subway station during the morning rush on Friday in what police have described as a terrorist attack.
The British capital remained tense into the afternoon as a manhunt for the perpetrator continued. The incident is the fourth extremist attack in Britain this year, after three assaults claimed by Islamic State terrorists between March and June that left 36 people dead.
Here's what we know about the attack so far:
At 8.20 a.m. local time, a loud bang came from a white bucket placed in a bag bearing the name of the German supermarket Lidl, with cables protruding from its side. Fire and smoke quickly rose upward, according to eyewitness accounts. Several people received burns to the face and hair.
It sparked a panic that would lead to a stampede, with people falling over one another to escape the danger.
The blast and stampede would result in at least 22 people being treated for injuries, none of them life-threatening, at four hospitals across London.
London's Met Police confirmed that the explosion was caused by an improvised explosive device, or IED.
No group has claimed responsibility for the attack, and the Met Police have said there is no suspect in custody and it is yet to identify a suspect.
The investigation was initially handled by the transport police before being taken over by counterterror investigators. Britain's domestic security agency, MI5, is assisting the inquiry.
The Met Police tells Newsweek there is no second device being investigated and no knifeman on the run, contrary to unverified social media reports.
Police looked into reports of a man with a knife on Fulham Road, near the station, but that line of enquiry has been "stood down," the source said. The investigation is focusing on only one device.
The manhunt may involve more than one individual. Security sources have told CNN that a timer was attached to the device. It indicates that there could be more than one suspect: the person who put the device on the train, and a potential bomb-maker.
The device itself did not fully explode but was meant to cause greater damage, Met Police sources told The Guardian, which indicates it was a partially failed attack. Because it was not as successful as the attacker likely hoped, it could lead to further incidents, experts say, if there is indeed a wider network.
This was seen in the Barcelona vehicle-ramming attack that killed 13 people last month, where a safe house of the network in Alcanar, Spain, was destroyed, and several members killed, when their explosives detonated prematurely. The remaining members of the network then activated new plots, carrying out two attacks: one on Barcelona's Las Ramblas, the other in the coastal town of Cambrils.
"Failed or disrupted attacks have previously acted as catalysts for subsequent attacks. A failed plot which draws the attention of law enforcement to an existing network can accelerate pre-existing plots, or prompt the militants to conduct a less sophisticated impromptu attack," says Otso Iho, senior analyst at London-based defense consultancy IHS Markit.
Britain has a history of dealing with extremist attacks perpetrated not only by radical Islamists but Irish nationalists, too. But with the investigation ongoing, the motive for the attack remains unclear.
Even though the attack could have caused more damage, many are affected by what they witnessed on Friday morning. Ambulances, firefighters and armed police all arrived at the scene to help people evacuate and to secure the area, and an eyewitness described scenes of panic and chaos to Newsweek. Shahzad Afzal, a 39-year-old store manager at a local supermarket, said he saw commuters injured and emotional after the incident.
"There's a lot of police, armed police as well, fire brigade, ambulance, everything. People became panicked; a lot of people were crying," he said by phone.
"Now they have cordoned off the area. I can see one lady now, they are trying to make her sit on a stretcher; it looks like she was hurt. But I can see she is conscious," he continued.
In the aftermath of the chaos, President Donald Trump quickly reacted, calling for the internet to be "cut off" because of "terrorist losers." The Met Police, in a rare comment about a foreign politician, said that his tweets about the attacks are "pure speculation" and that all speculation is "unhelpful."
In another tweet, the president suggested that the perpetrator or perpetrators of Friday's bombing had been "in the sights of Scotland Yard."
"Must be proactive!" the president concluded.