What to Do If You Catch Your Partner Secretly Messaging Their Ex
So you've just discovered your other half has been texting their former lover. From here, it's easy to tumble into a spiral of suspicion and despair. Don't do that—instead, think about the practical steps you can take to tackle the situation.
Below, relationship experts outline what you should do when you catch your partner secretly messaging their ex.
Confirm the Status of Your Relationship
Marni Feuerman, a psychotherapist based in Boca Raton, Florida, told Newsweek you definitely should not ignore your discovery.
Before you do anything else, she said, "get clarity on the status of your relationship if you aren't sure." Ask yourself whether you have both declared that you're in an exclusive relationship.
If the answer is yes, contacting an ex-partner is "definitely a boundary violation if it's been done in secret and you did not know they remained friends," according to Feuerman.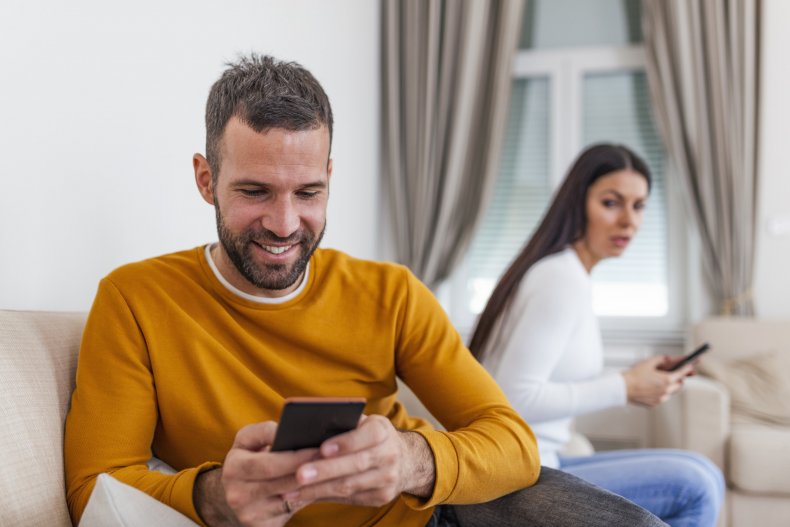 Communicate in a Calm, Non-Accusatory Manner
Gary W. Lewandowski Jr., a professor of psychology at Monmouth University in New Jersey and the author of Stronger Than You Think, told Newsweek: "Every relationship problem has the same initial solution: communication."
He suggested simply asking your partner, in a non-accusatory way, why they have been messaging their ex. There may be "quite innocent" reasons.
Calmly explain your thoughts, including how it makes you feel, he added.
Feuerman also advised that you should remain calm and "approach your partner with curiosity instead of blame or attack" and try to learn why they are contacting their ex.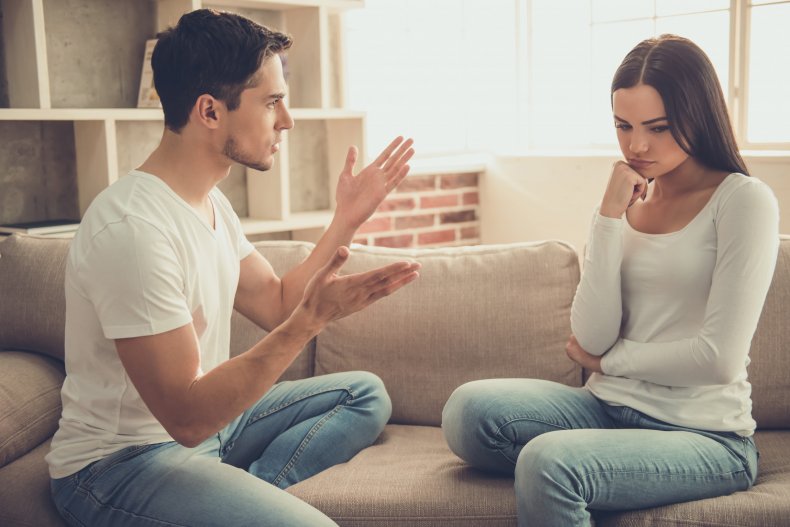 Get Some Context
Try to get a sense of the context and whether there is a good reason for your partner and their ex-lover to be in contact, said Feuerman. Is it strictly a platonic interaction? If so, ask your partner how long ago they broke up and ask to meet their ex.
"If the breakup was recent, difficult, or the relationship ended poorly, this may be a good reason to be suspicious of the intentions," she added.
If you get a sense that it's more than that or your partner is still heartbroken or longing for their ex, the conversation will need to be steered in another direction. "Ask for honesty and create a safe space for dialogue."
Take Note of Your Partner's Reaction
Feuerman said you should observe how your partner reacts when you ask about the incident. Are they defensive and angry? Or do they respond with care and empathy?
Based on the information you receive, ask yourself whether you need to re-evaluate this relationship.
"Do what's right for you and your heart, as getting into a power struggle over it will likely sour the relationship anyway," she said.
Should I Move on or Keep Investigating My Suspicions?
Lewandowski said the answer is likely "somewhere in between."
If the situation still bothers you after you've heard your partner's explanation, it's a problem—"so simply trying to move on is impossible," he said. "In fact, by trying to not think about something, we often end up thinking about it more."
If you want to discuss your suspicions further, keep the tone non-accusatory. He suggested that you could ask a question along the lines of: "What should I think about you texting with your ex?."
With any relationship troubles, Lewandowski added, "the key is to keep small problems small by addressing issues as they arise."