Parts of Massachusetts to Begin Issuing $300 Fines for Not Wearing a Mask in Public
Three cities in the state of Massachusetts will start handing down $300 fines to people who do not wear face masks or face coverings when they leave their homes.
Local officials in Cambridge, Somerville and Lawrence announced the new order this week requiring residents and visitors, except anyone under the age of two, to cover their faces in public as the coronavirus pandemic continues. Those caught violating the ordinance will be required to pay a fine of $300.
The measures go into effect on Wednesday, but Cambridge and Somerville will give people a one-week grace period before implementing fines.
"Residents and anyone traveling to Lawrence for essential business will be required to wear a mask when outside or in public places, or face a hefty fine," Lawrence Mayor Dan Rivera said in a Tuesday news release about the order.
"We hope that this face-covering measure helps reduce person-to-person transmission," he noted.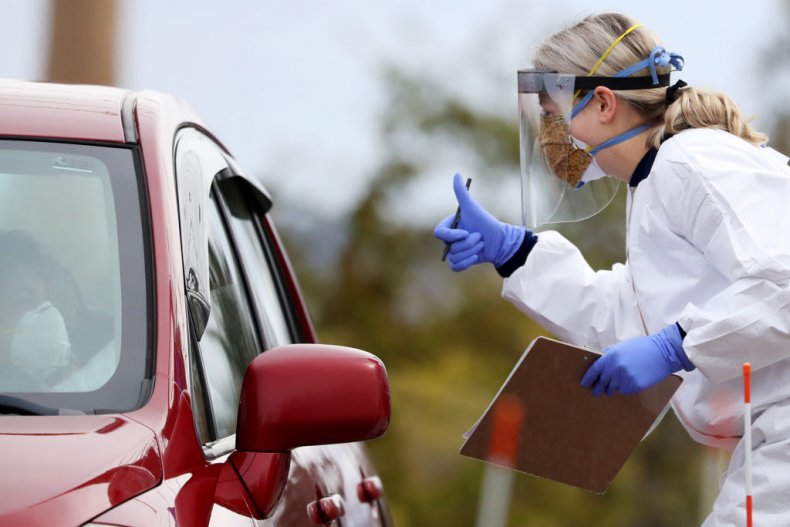 Somerville Mayor Joseph Curtatone announced the requirement and fine for his city's residents on Monday.
"I know this feels strange for many of us, but it is the best way you can prevent yourself from inadvertently spreading coronavirus to others when you're out in public," Curtatone said, 7 News Boston reported.
"Not everyone who has COVID-19 shows symptoms. You can be carrying the virus and infecting others without knowing," he explained.
Meanwhile, the mayor of nearby Boston, Marty Walsh, said he did not want to implement fines for not wearing masks at this time.
"I would hope that we wouldn't have to start fining people for not wearing masks," he said, according to 7 News Boston. "I would hope that they would use a little bit of their own common sense and understand that their health is more important than not wearing a mask."
Several other cities in Massachusetts had already implemented fines for people neglecting to wear masks in public.
Salem began requiring masks to be worn "inside an essential business or inside communal spaces within residential buildings" on April 12, according to NBC 10 Boston. The city said it would fine violators up to $1,000. Peabody put forward a similar order threatening fines of up to $1,000, as did Winthrop on April 23.
Nationwide, many other municipalities have implemented similar orders, warning that violators will be fined.
On Monday, the city of Aspen, Colorado approved a public health order requiring everyone to wear a mask in public or face a fine of $50 for the first offense, and then $250 for the second offense. If the individual violates a third time, they would be required to appear in court.
Laredo, Texas implemented a mask requirement in early April. That order stated that anyone over the age of five should wear "some form of covering over their nose and mouth" whenever they were inside public transportation, taxis, ride shares or public buildings. Violating the order would result in a fine of up to $1,000.
As of Wednesday morning, more than 1.01 million people were confirmed to have been infected with the coronavirus across the U.S., according to a tracker updated by Johns Hopkins University. Of those, more than 58,000 have died while nearly 116,000 have recovered.