Parts of the New York Subway Are Down (Again), This Time It's a 'Switch Malfunction'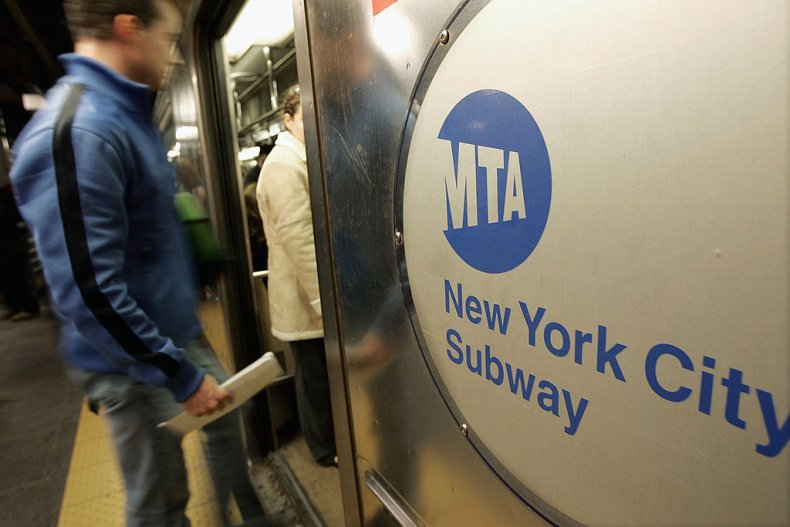 If riders were looking to take a subway between Manhattan and Brooklyn Monday night, they were in for a complicated commute. Due to a switch malfunction, there was mass transit disruptions on a number of train lines.
The lines impacted by the malfunction include the 2, 3, 4, 5 and F trains.
"We apologize for these service disruptions tonight, but please know that we're working as hard as we can to keep service moving and get you home as quickly as possible," the Mass Trans Authority tweeted Monday.
"We are strongly suggesting that riders take the lettered lines to get to their destination," the MTA said in a Twitter reply to a stranded New Yorker.
Just last Friday the MTA also suffered a severe shutdown, impacting passengers in three boroughs.
Friday's computer failure shutdown the 1, 2, 3, 4, 5 and 6 trains and the terminal between Grand Central Station and Times Square. The New York City Transit President Andy Byford said that the backup system in place for a computer shutdown "did not appear to work."
Because of the computer failure, trains were held in place while the computer system was rebooted, taking a reported 90 minutes.
"For safety reasons, trains were required to maintain their positions at the time of the interruption, and some of those trains were in between stations," a statement read from the MTA.
All this while a large portion of the country suffers from an excessive heatwave, making subway stations hotter than usual and causing power outages across the city.
New York City Twitter users are expressing their anger towards the MTA in not-so-subtle Twitter messages.
"You are an abomination," wrote one user.
"Wow, Friday and Monday! You've truly outdone yourselves! Better raise the fares again to ensure this doesn't happen in the future," wrote another user.
"You guys should just fill the tunnels with dirt at this point since the trains never work."
"Where can I send you the invoice for my uber home? thanks in advance."
Another user posted a video of stranded passengers at the Fulton Street station.